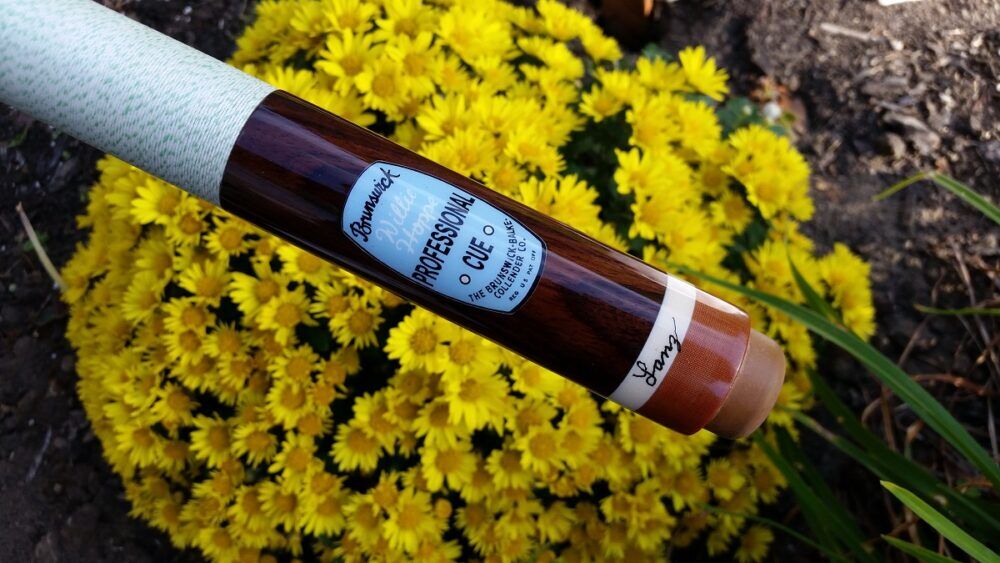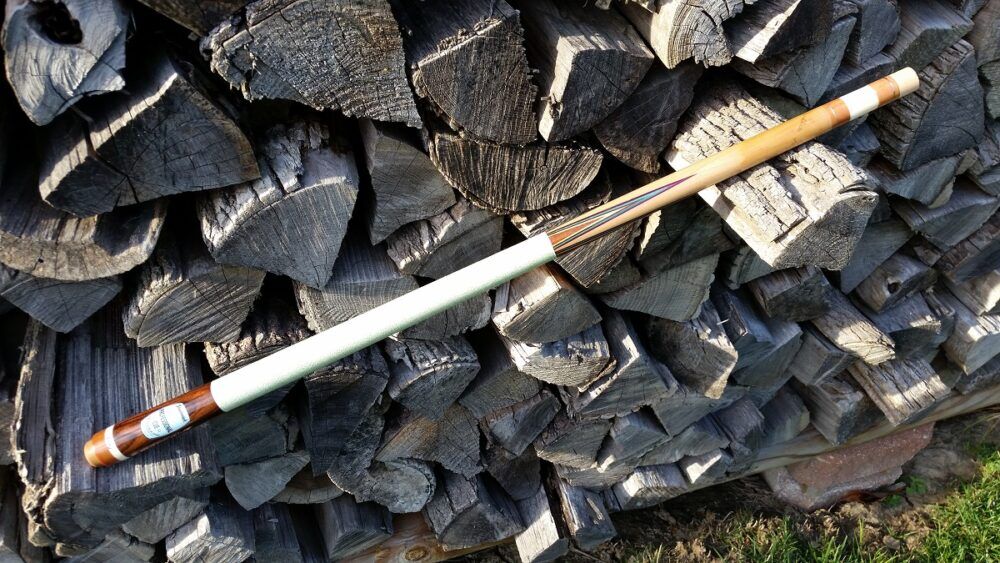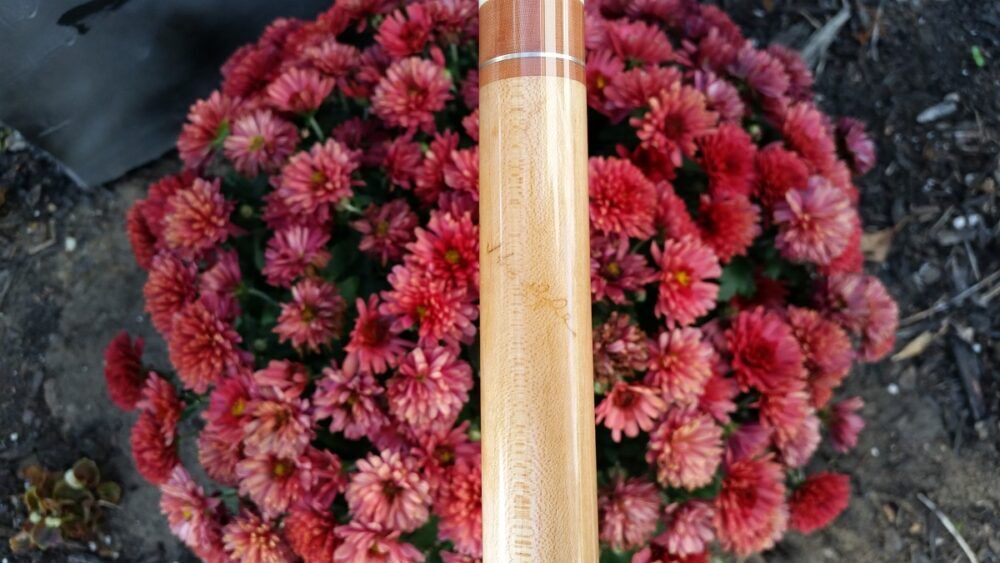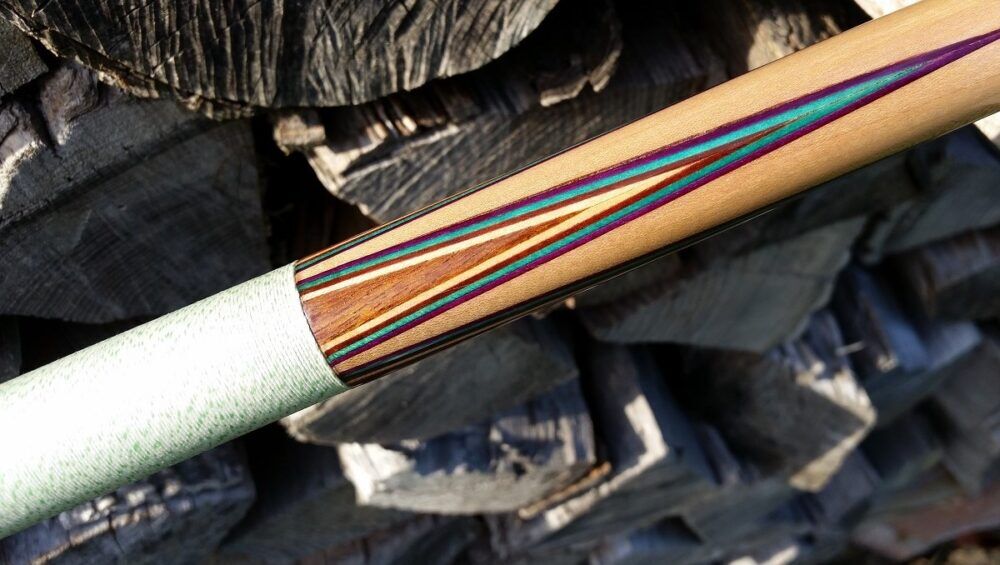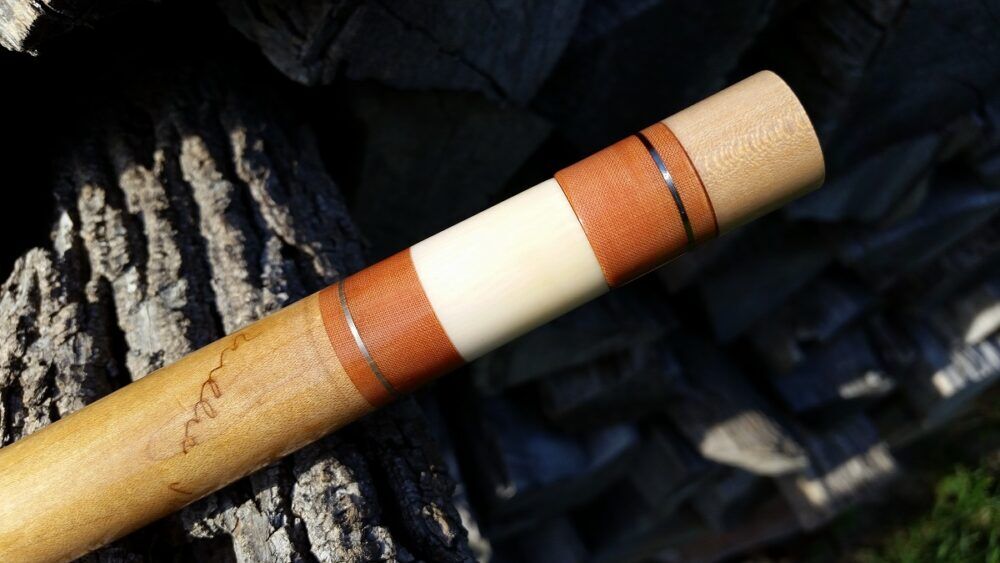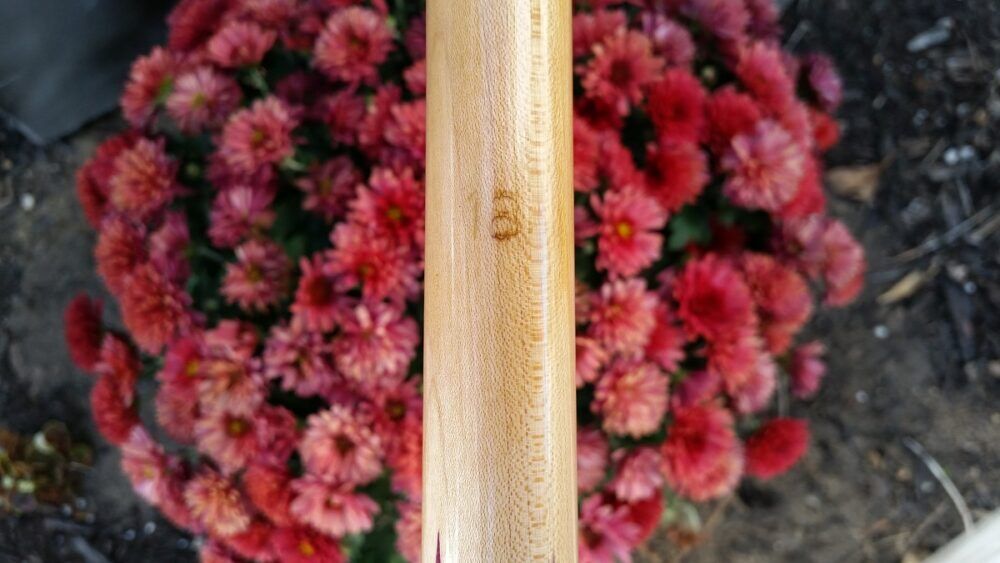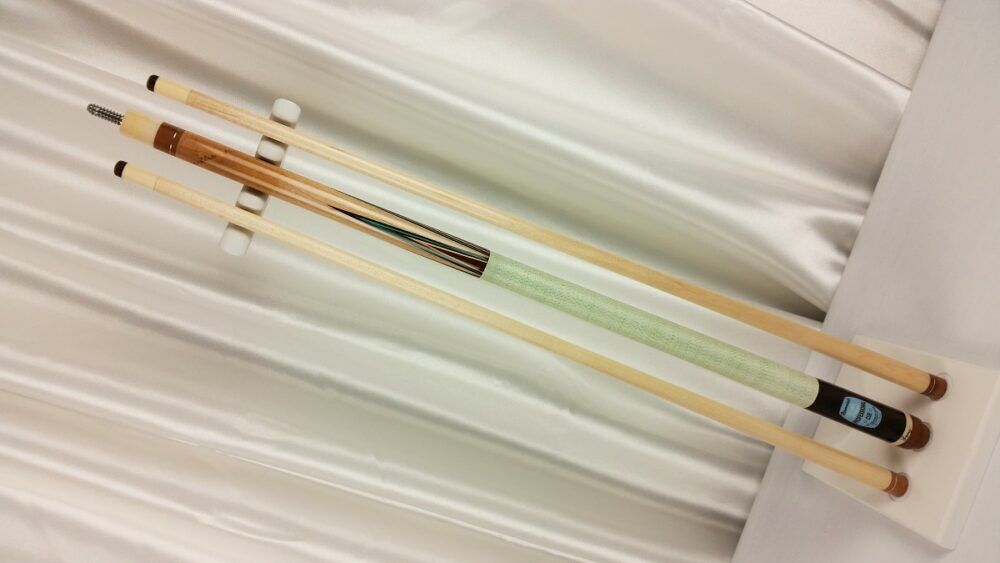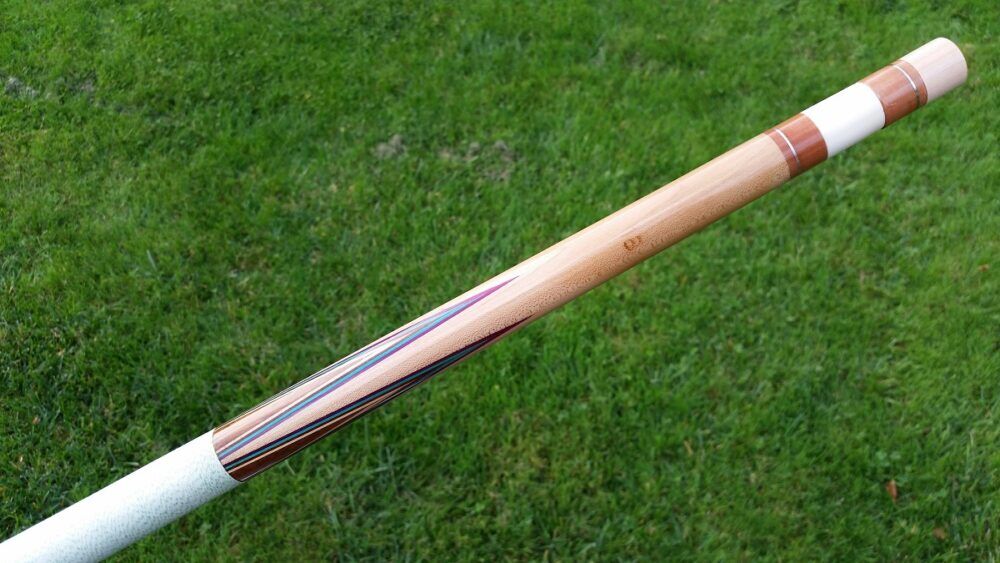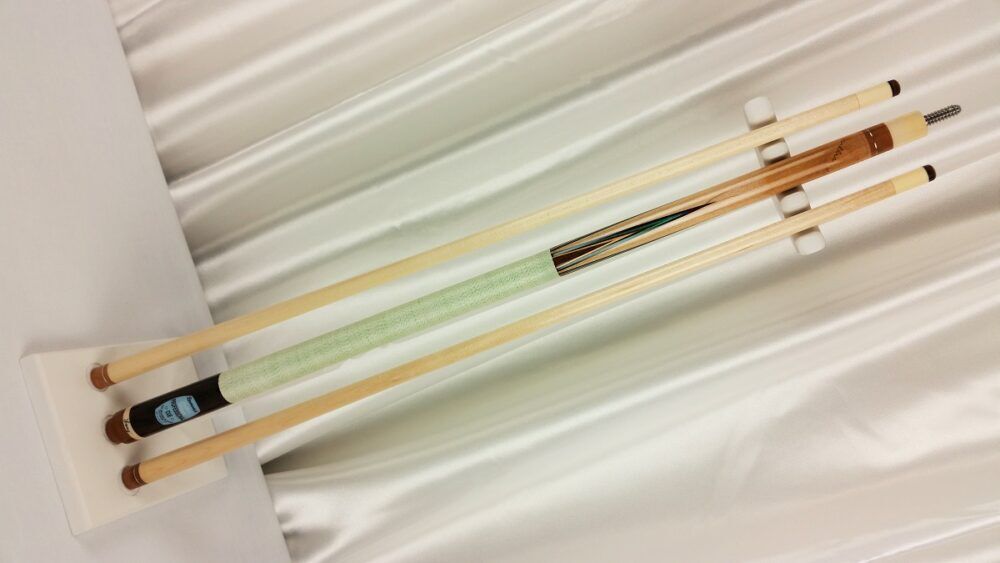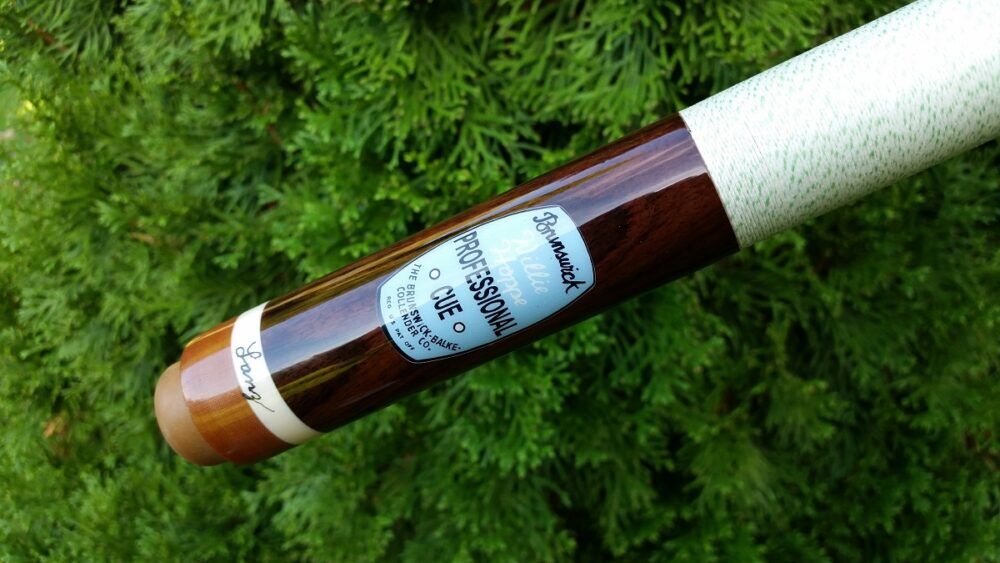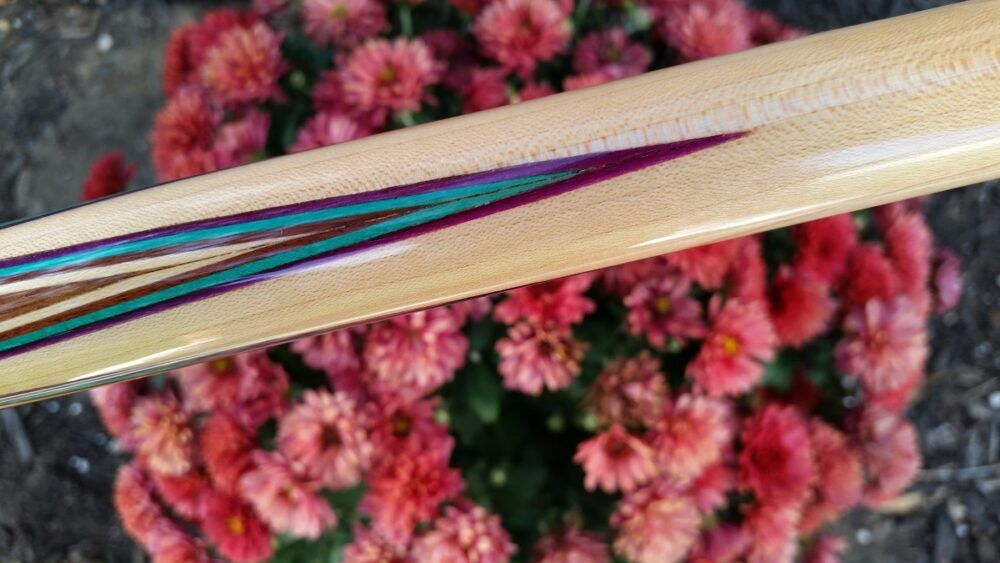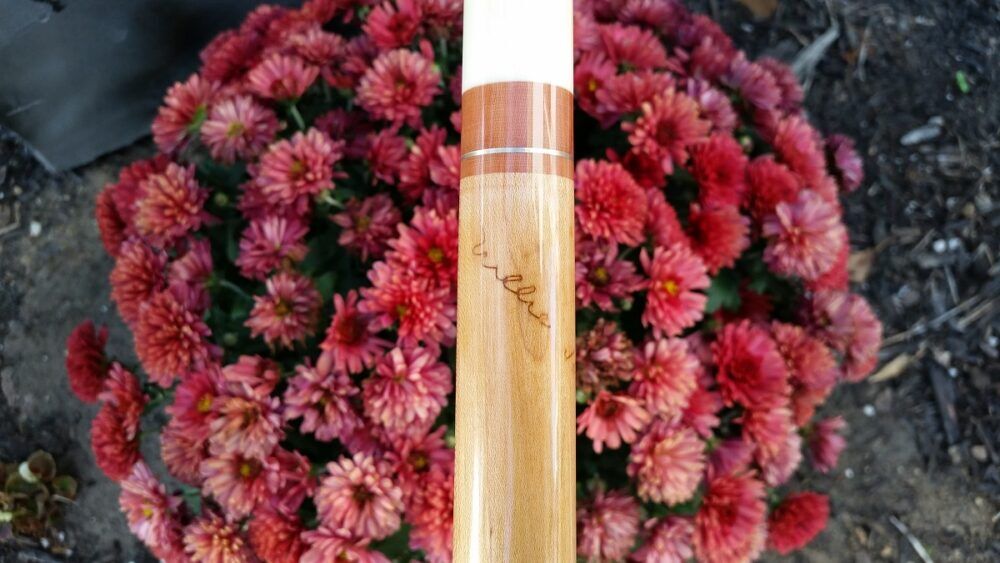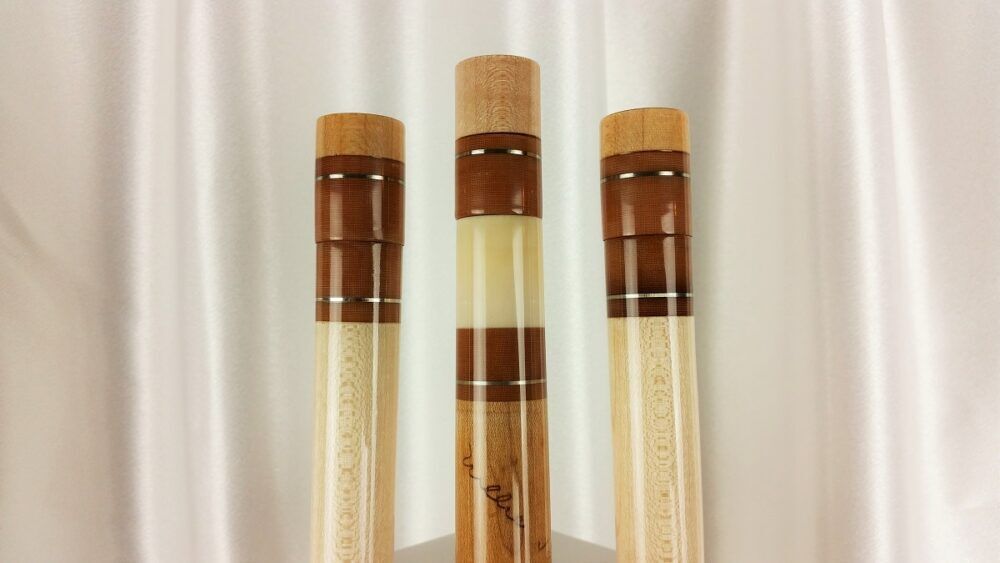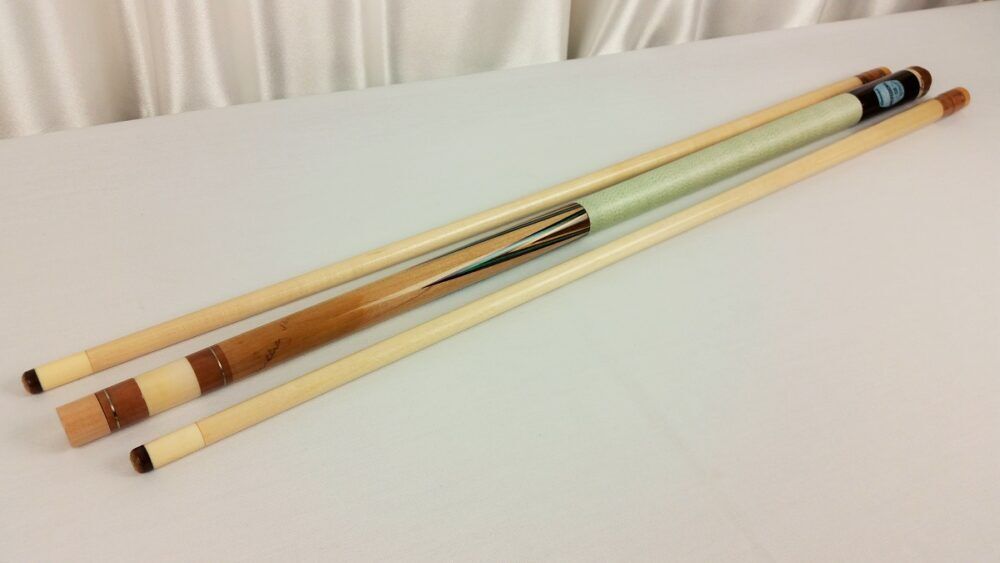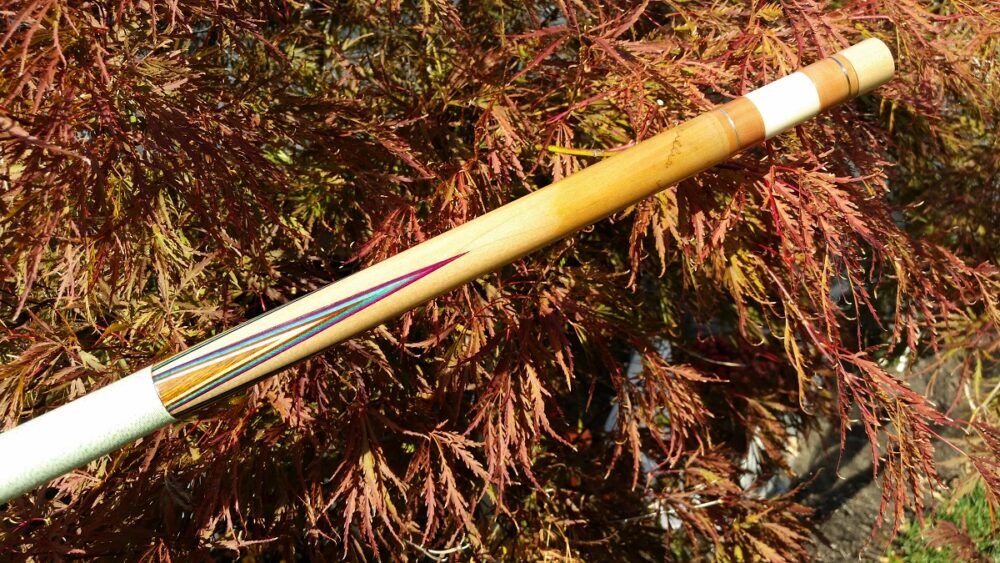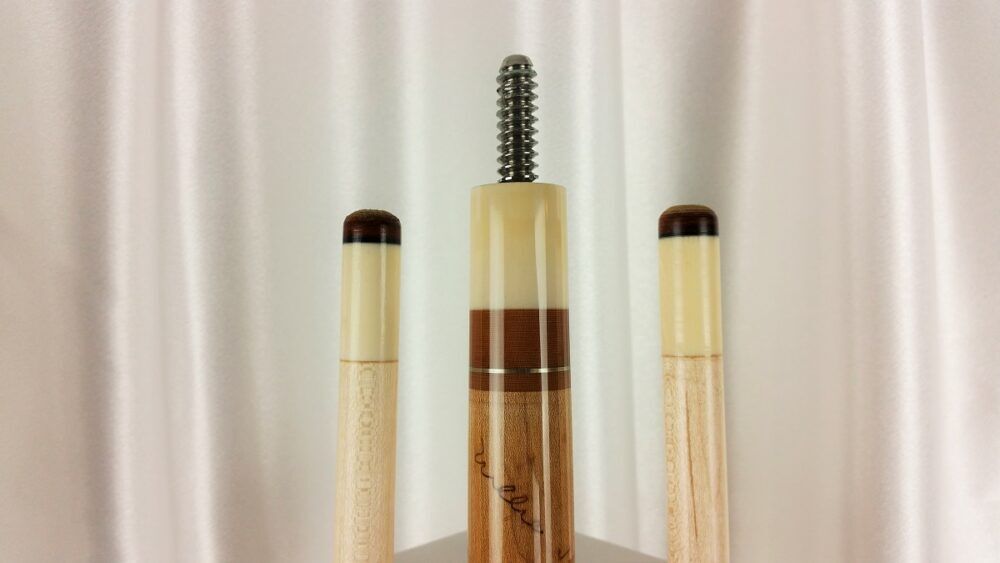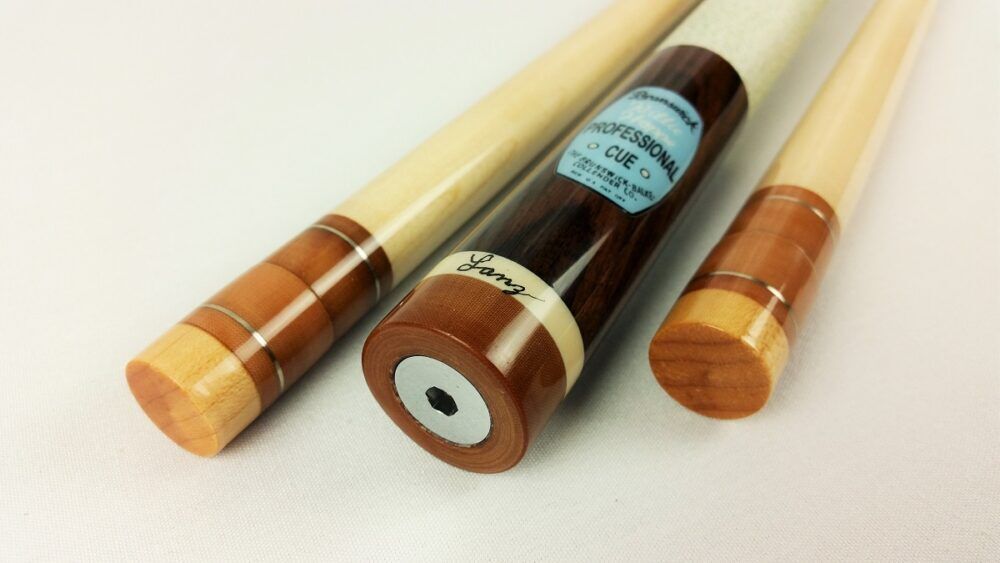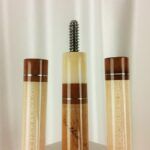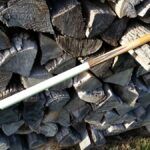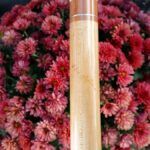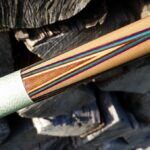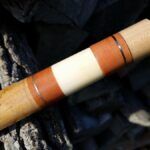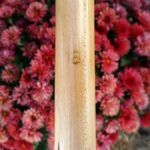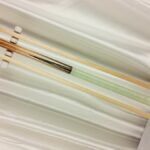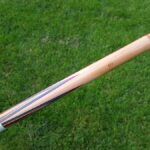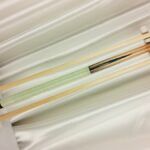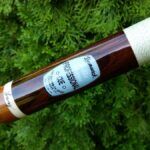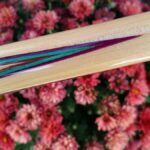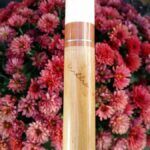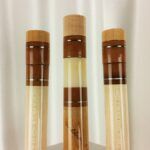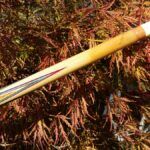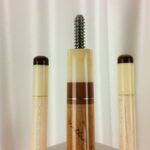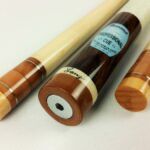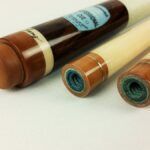 Richard Lanz Hoppe Conversion
Sold
Great looking Hoppe conversion by Dick Lanz. Old school white with green spec linen blends nicely with the tan phenolic. The replica decal on the sleeve adds a burst of bright color also. All the white is natural including the solid joint, ring and ferrules. The 3/8-10 shafts have phenolic inserts for a very snug fit. The brown bumper can be removed if you prefer the bumper-less look. Below the chromed weight bolt there is another 2 bolts that weigh 3.5 oz each. By lowering or raising the weights this cue can go from 18.3 up to 21 oz making it fully adjustable to your exact weight preference. The tips are Moori Quick and the matching set of joint protectors complete this cue.
Description
Condition: Like New
Weight: 19 oz.
Length: 58"
Wrap: Linen
Joint Pin: 3/8-10
Material: Natural
Diameter: 0.84"
Butt Length: 29" Weight: 15 oz. 15.4 oz. with .4 oz. Bumper
Balance:
Shaft 1 Size: 13 mm Length: 29" Weight: 4 oz.
Shaft 2 Size: 13.2 mm Length: 29" Weight: 3.8 oz.