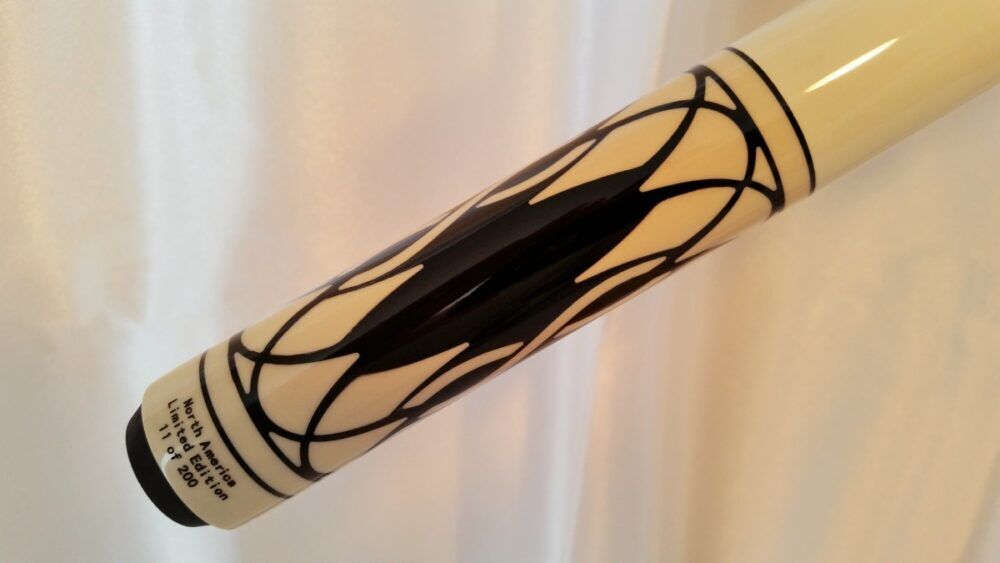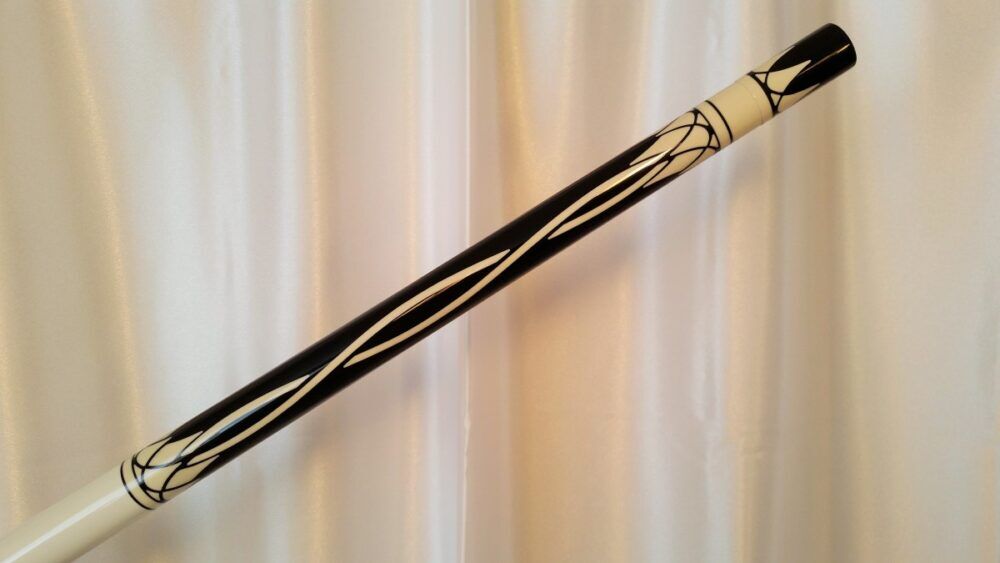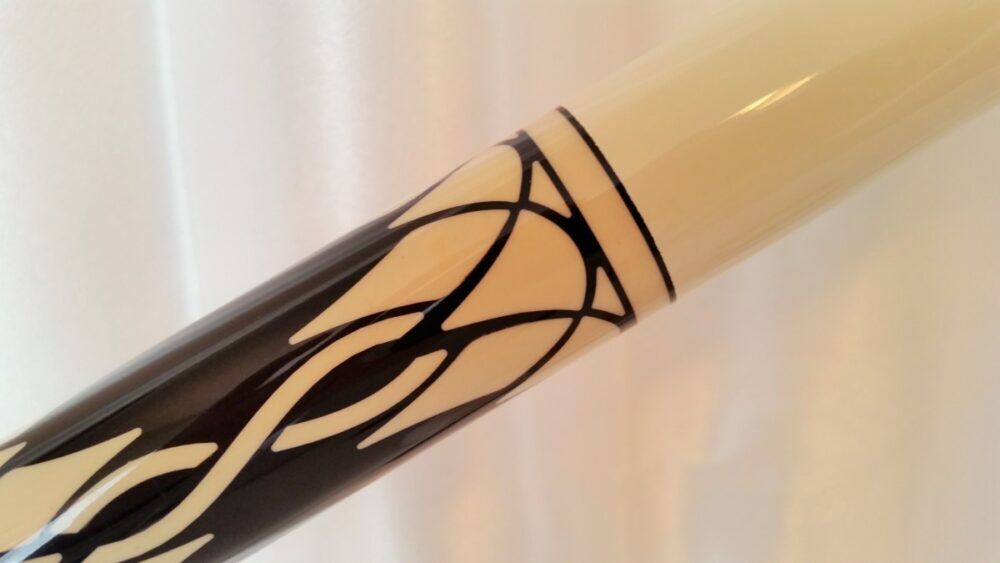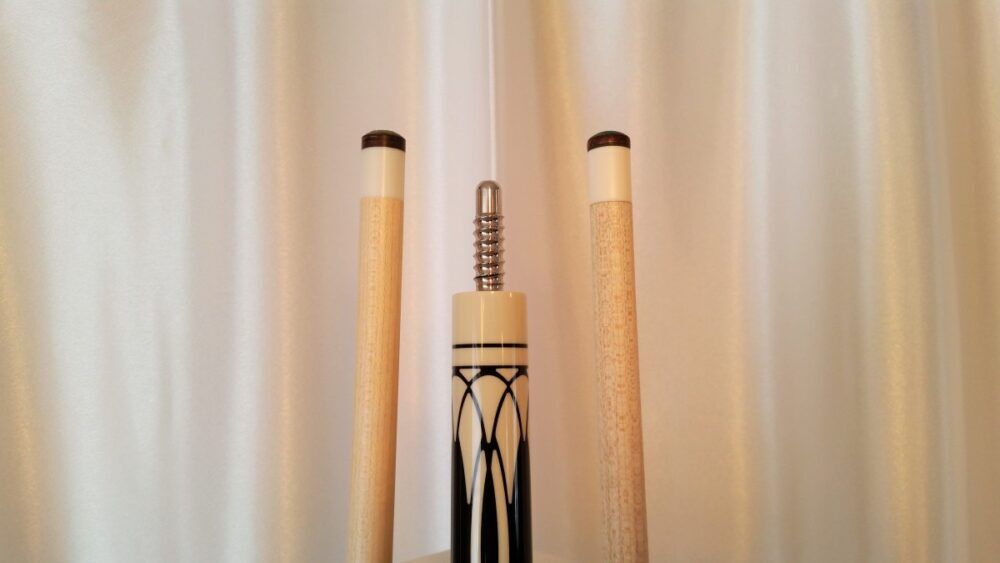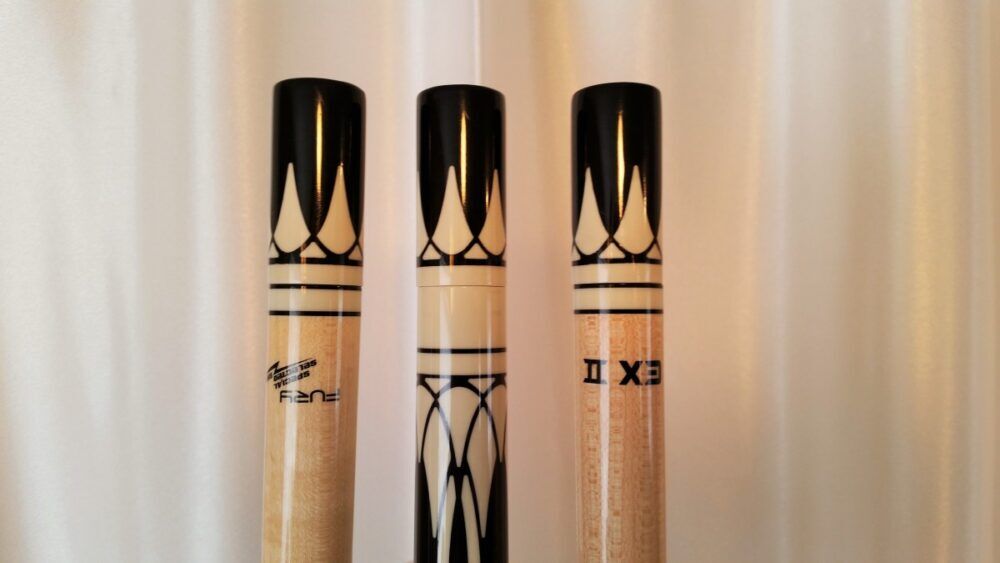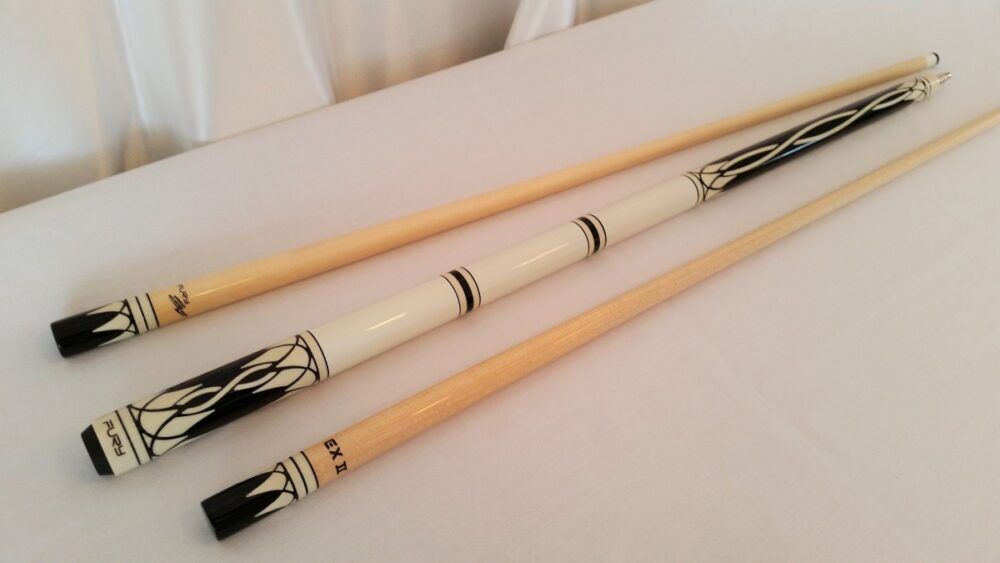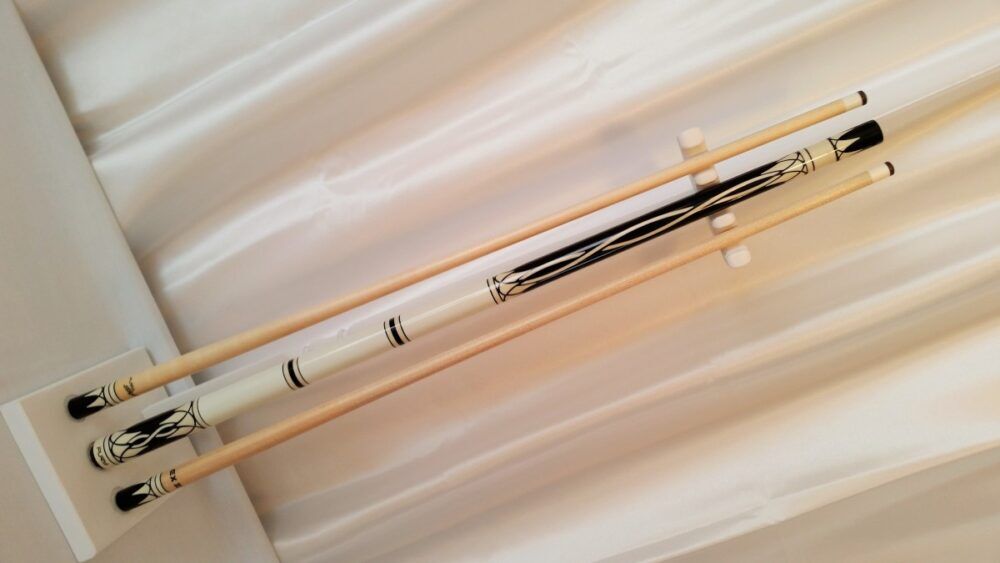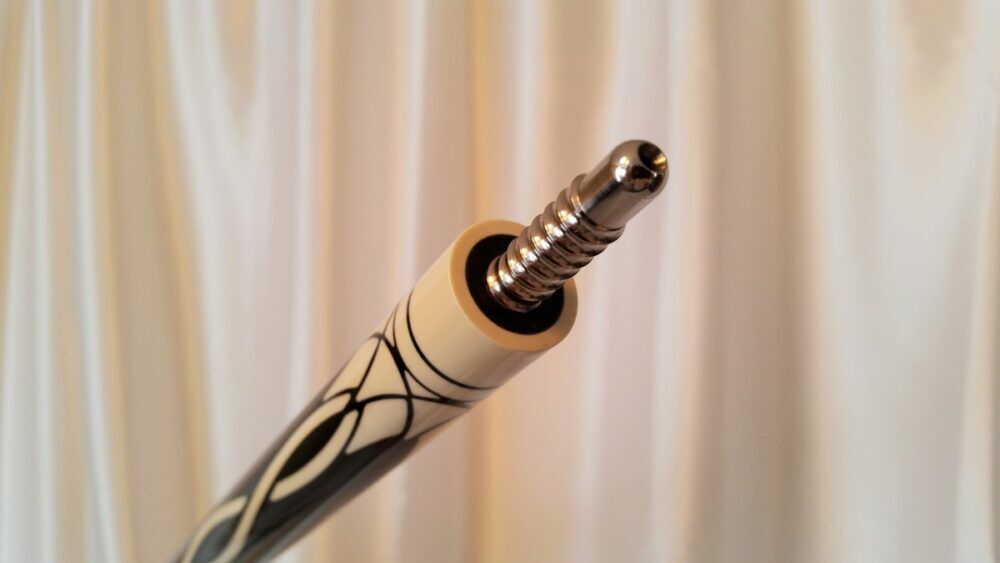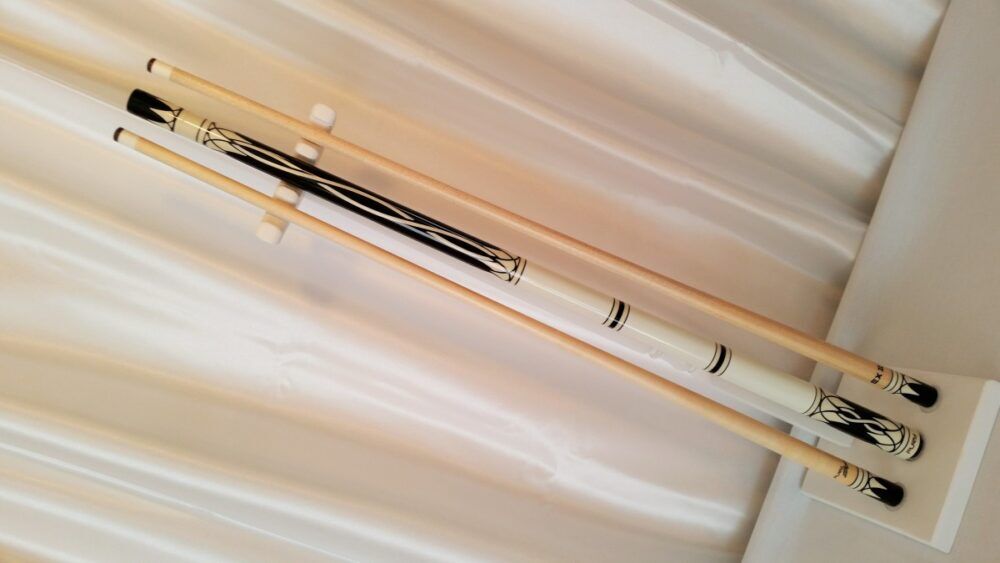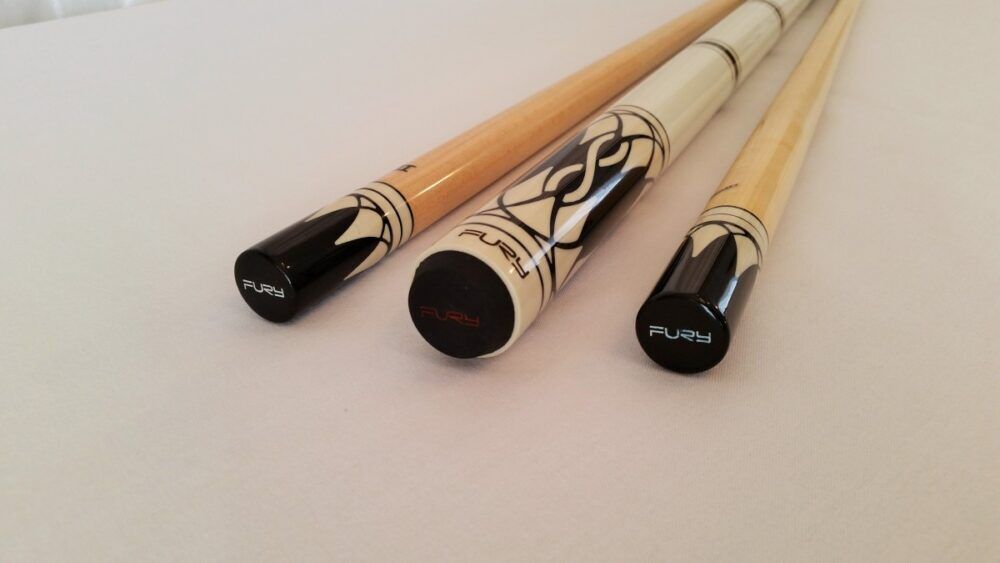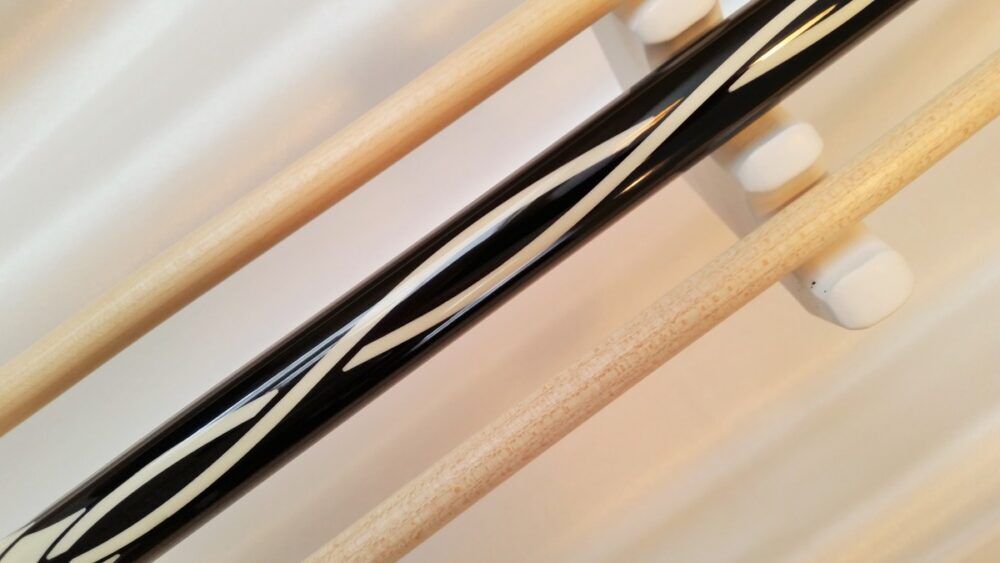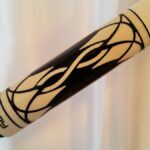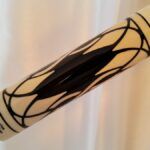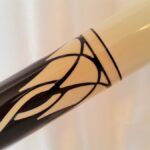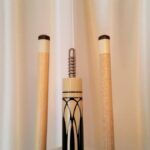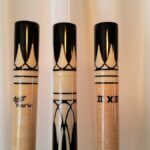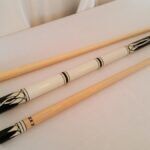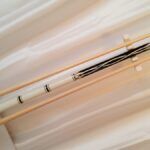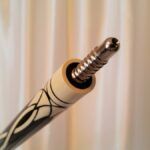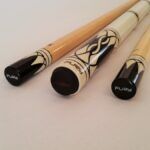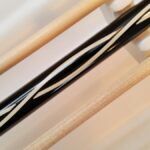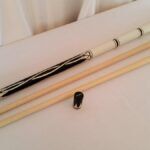 Fury Evolution EV-3
Sold
A cue with very little play and and a lot of wow. The EV-3 is a limited edition From Fury Cues. Only 200 were made for the US and this is #11. It comes with 2 shafts. The standard and the EX II. The EX is a 10 piece-low deflection shaft comparable to the 314-2. The EX II shafts retail around $240.00 on their own and are getting very good reviews. Matching joint protectors complete this looker.
"Got the cue today. It looks great!" Jason / Center Point, Iowa
Description
Condition: Like New
Weight: 19.4 oz.
Butt: 15.5 oz.
Wrap: None
Length: 58 "
Joint: Radial
Shaft 1: Regular – 12.7 mm. / 3.7 oz.
Shaft 2: EX II – 12.5 mm. / 4 oz.