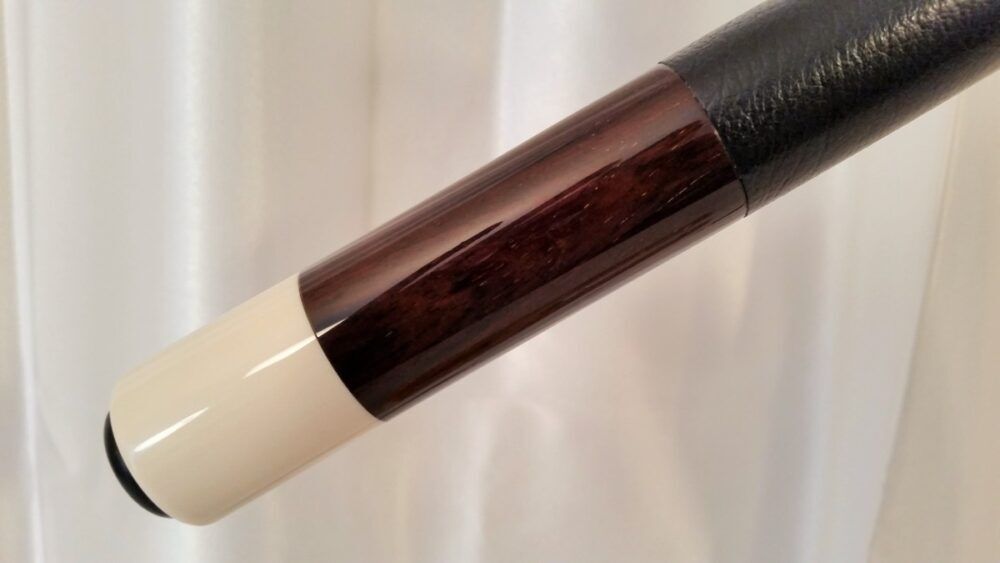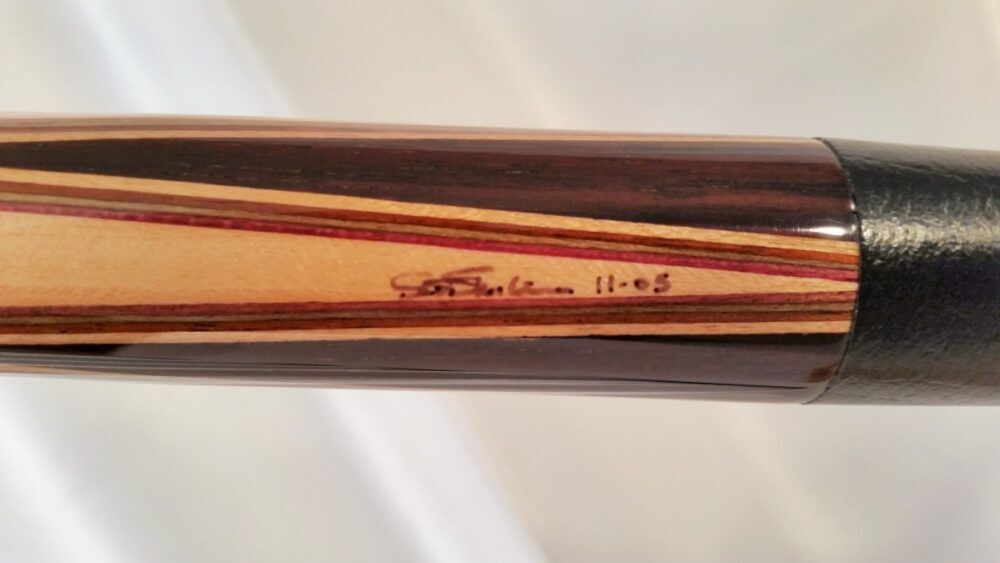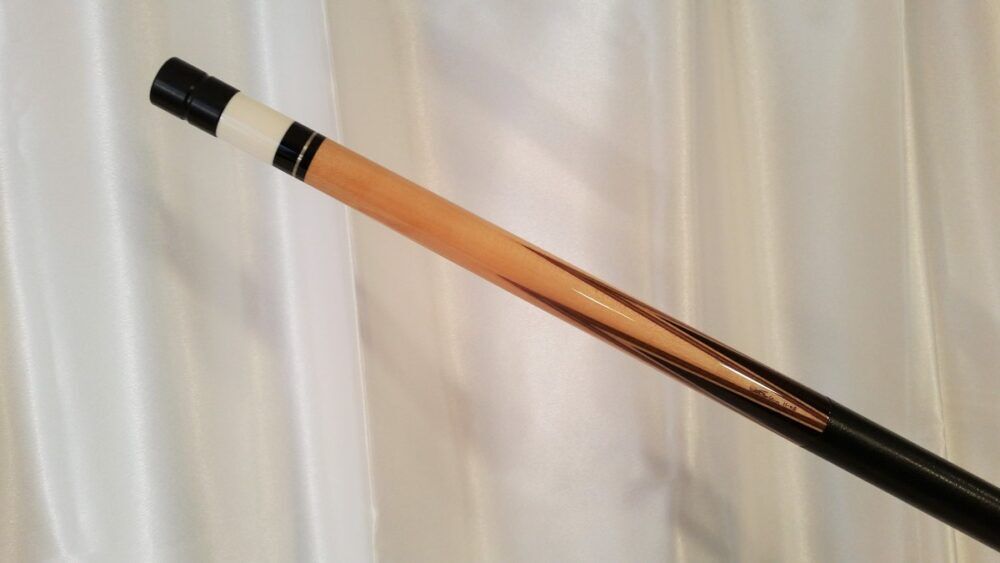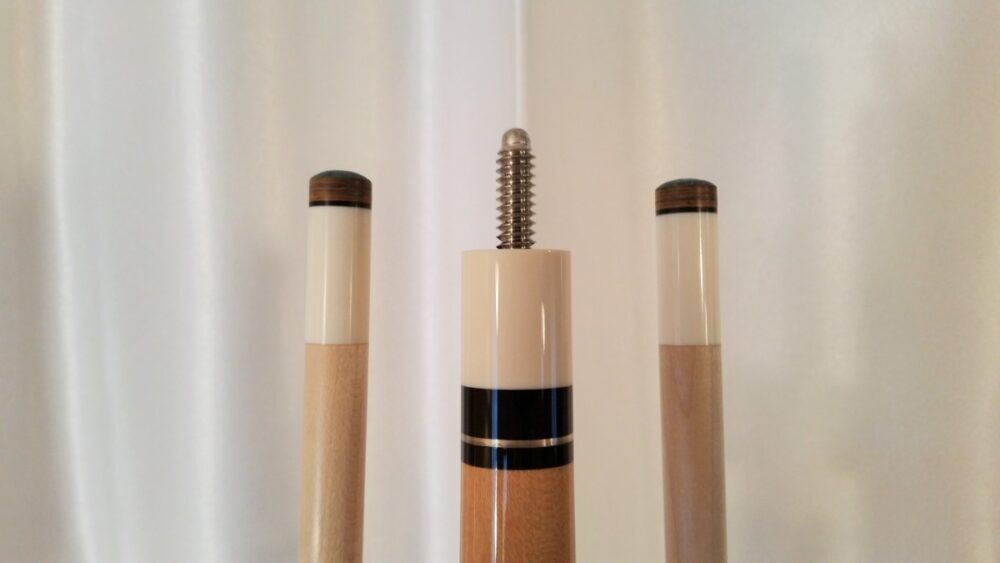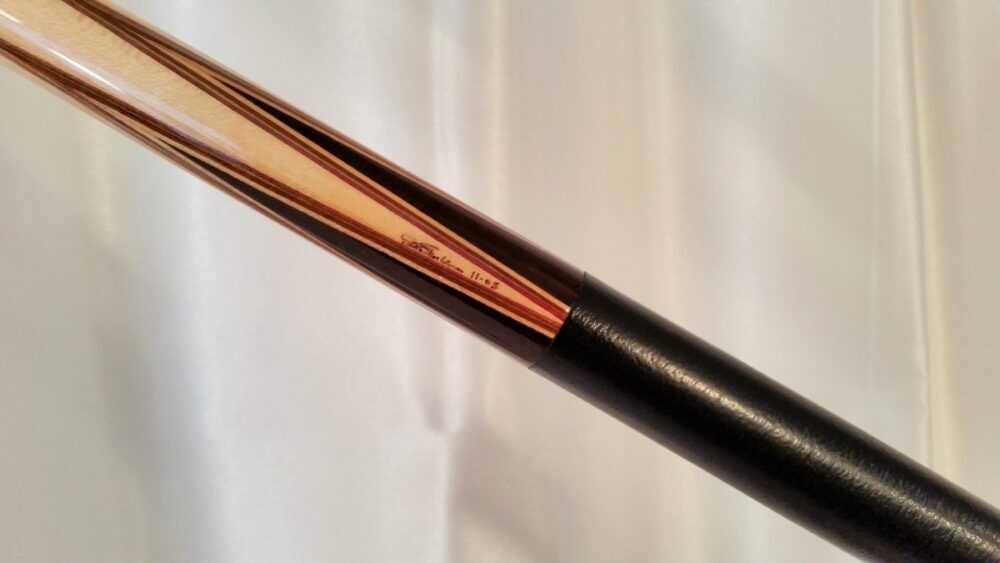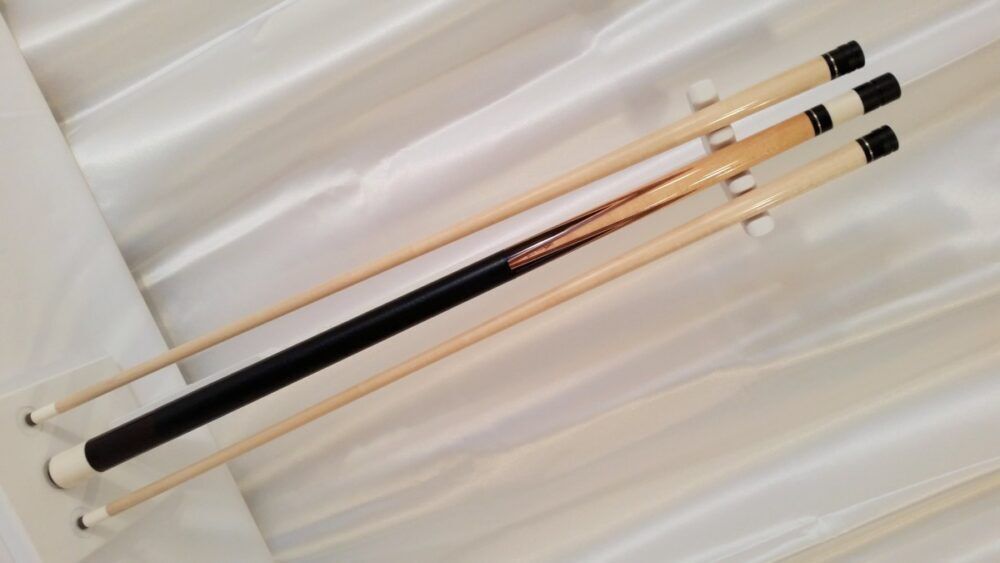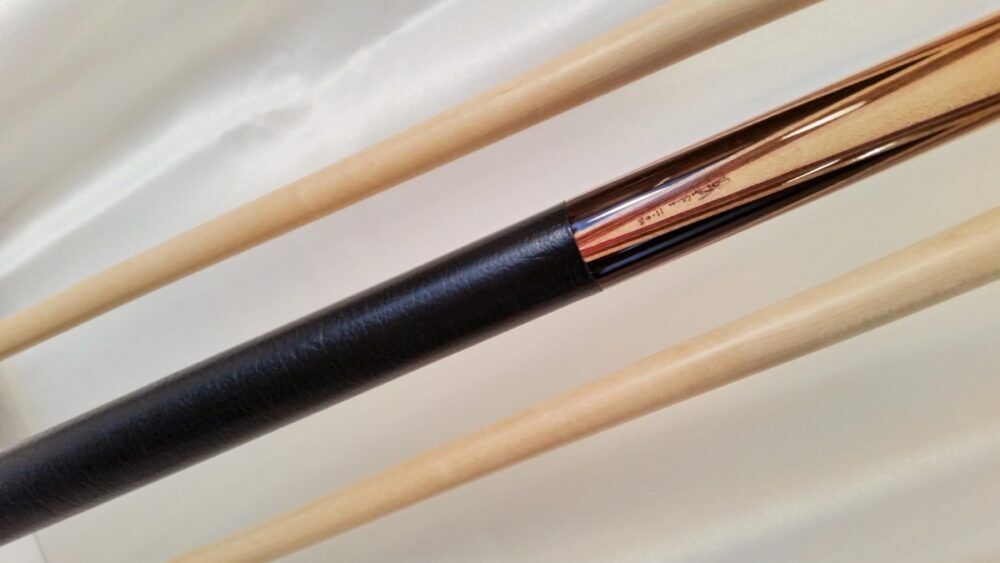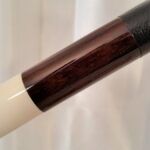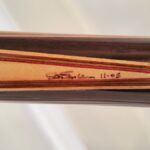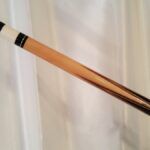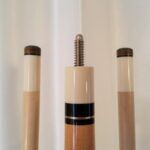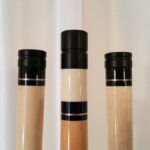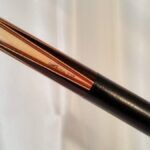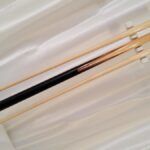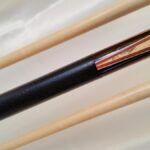 Scot Sherbine Titlist Conversion
Sold
One of Scot's finest works. The craftsmanship in this cue is flawless. Butt plate, joint and both ferrules are all natural materials. You can tell this cue has been test hit but not played. Both shafts have Moori tips. Scot is one of the best at construction and repair. This cue shows it.
Description
Condition: Pristine
Weight: 19.5 oz.
Butt: 15.7 oz.
Wrap: Leather
Length: 58″
Joint: 5/16 – 14
Shaft 1: 12 mm. / 3.7 oz.
Shaft 2: 12 mm. / 3.9 oz.