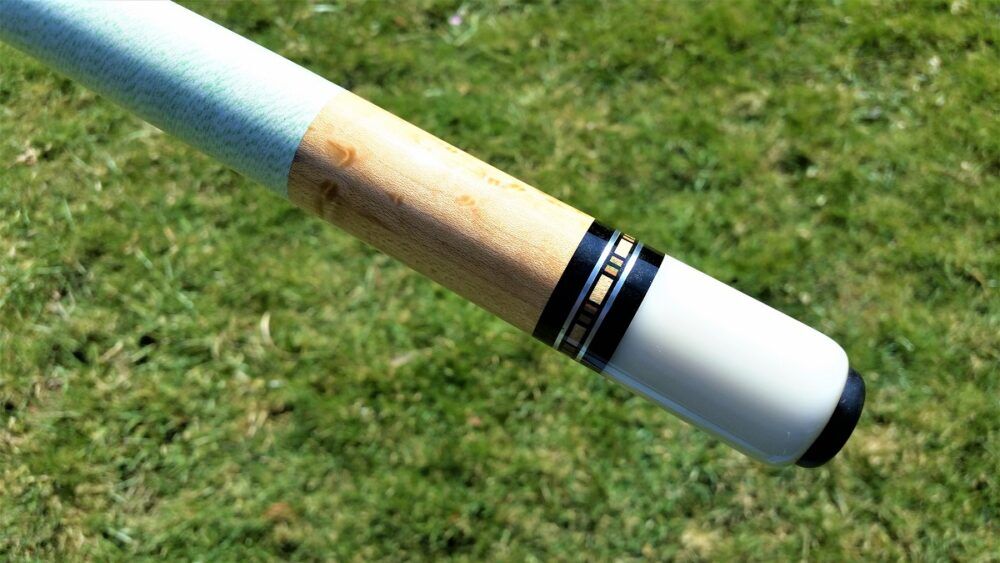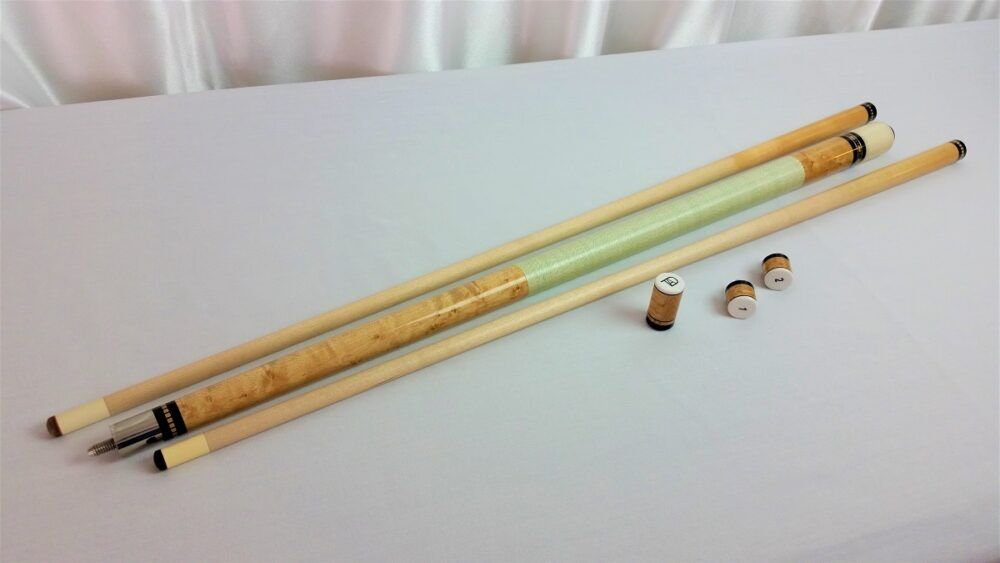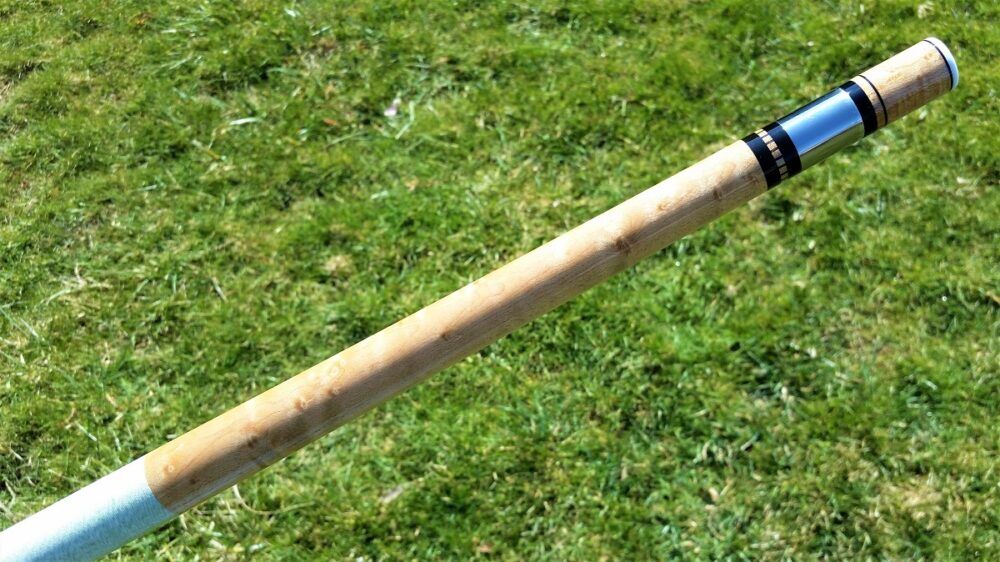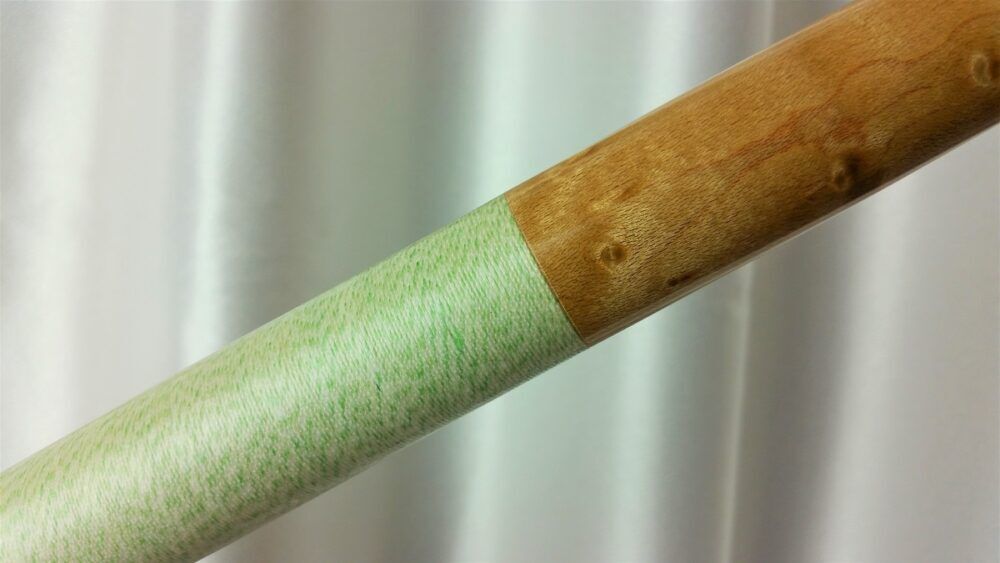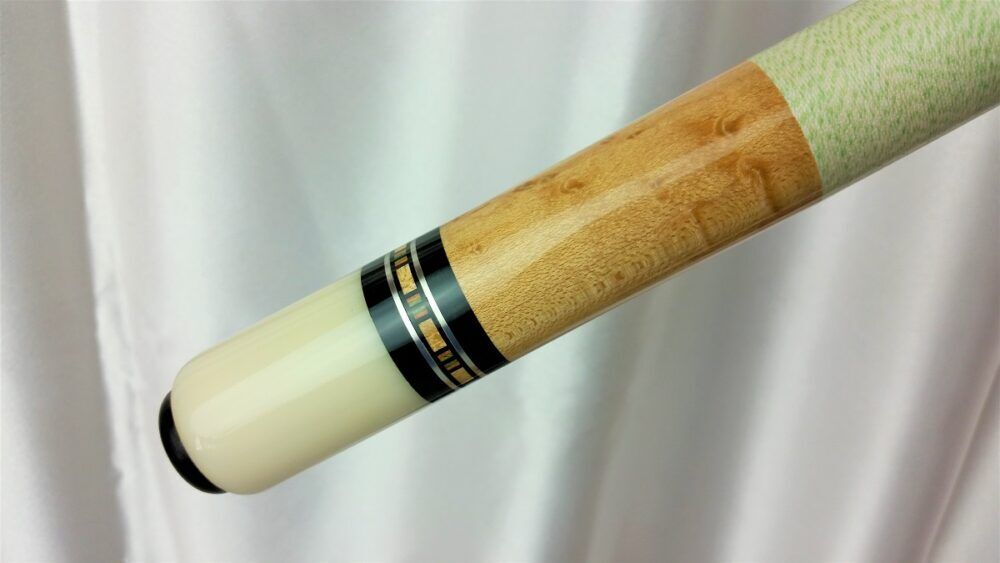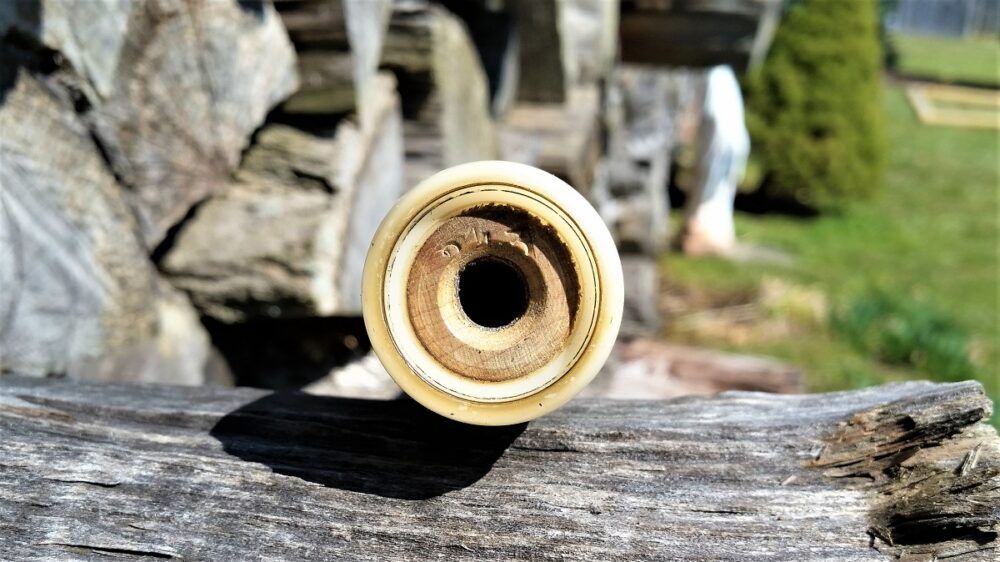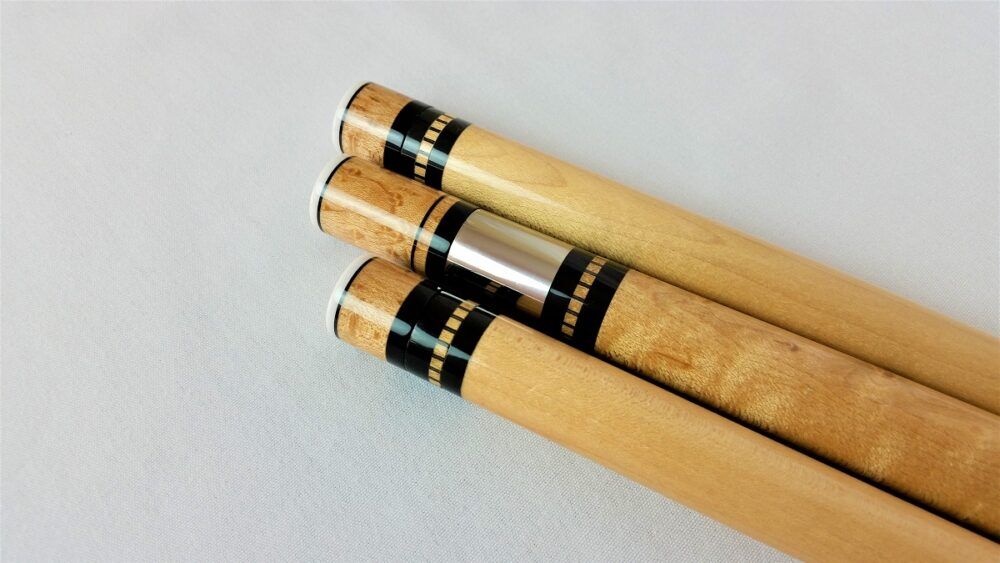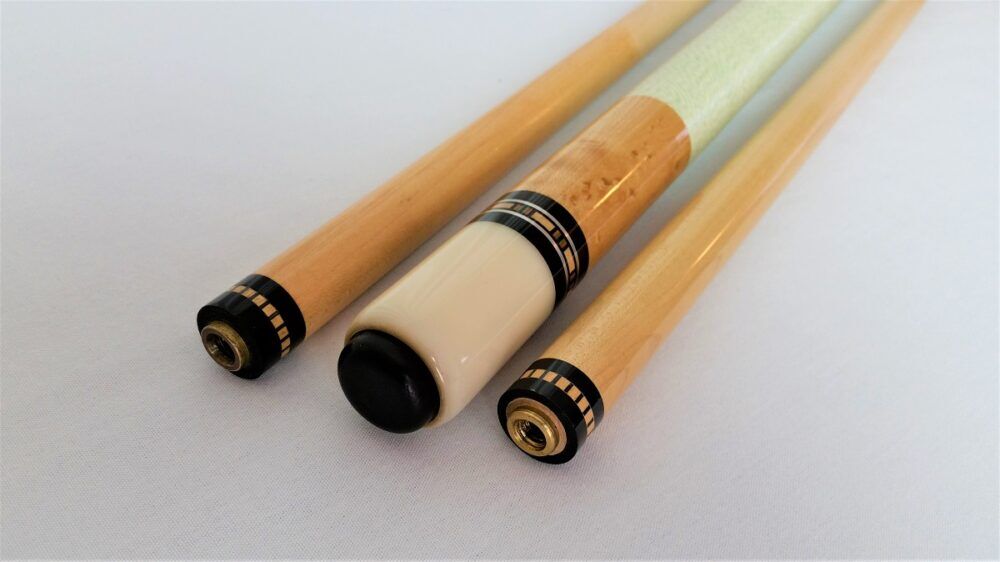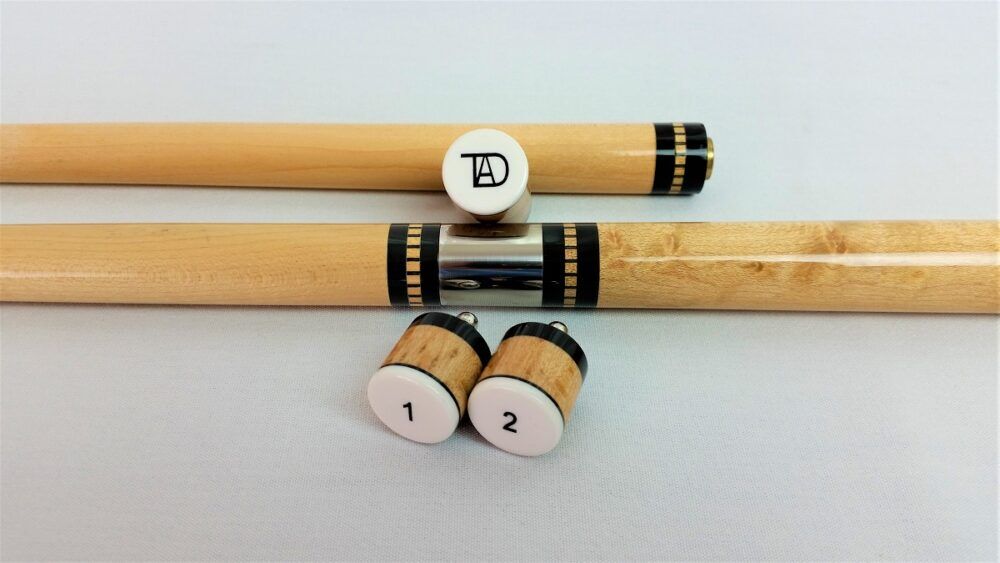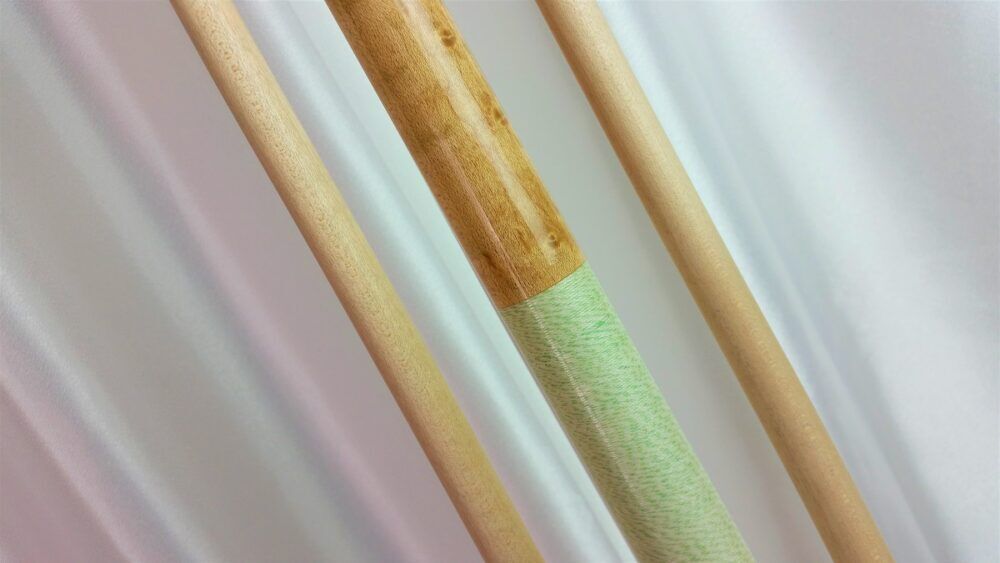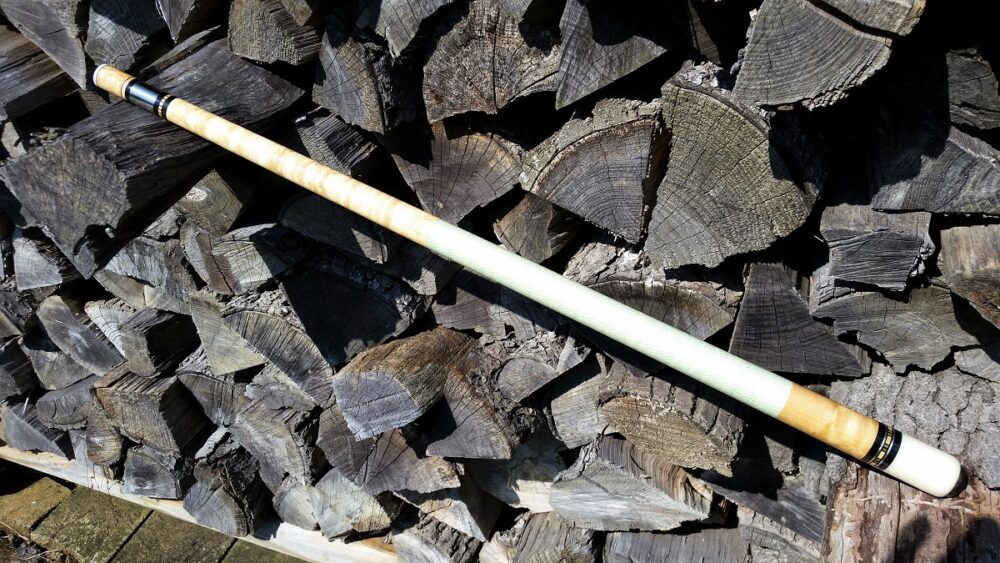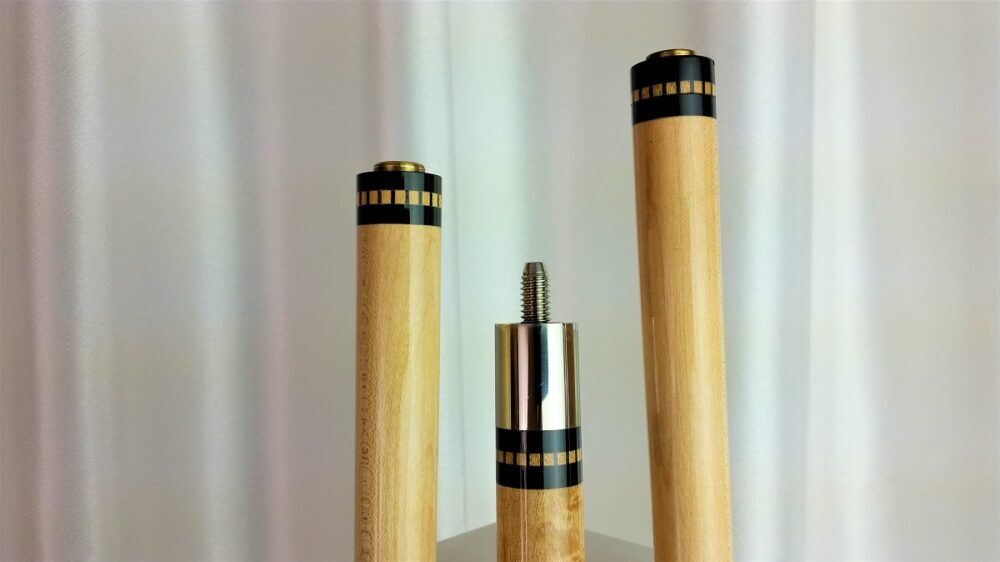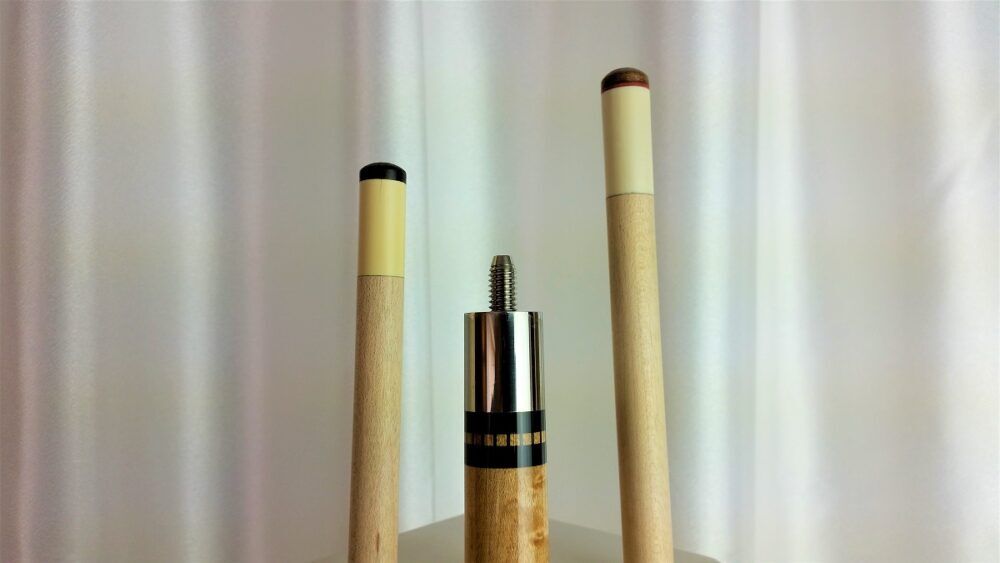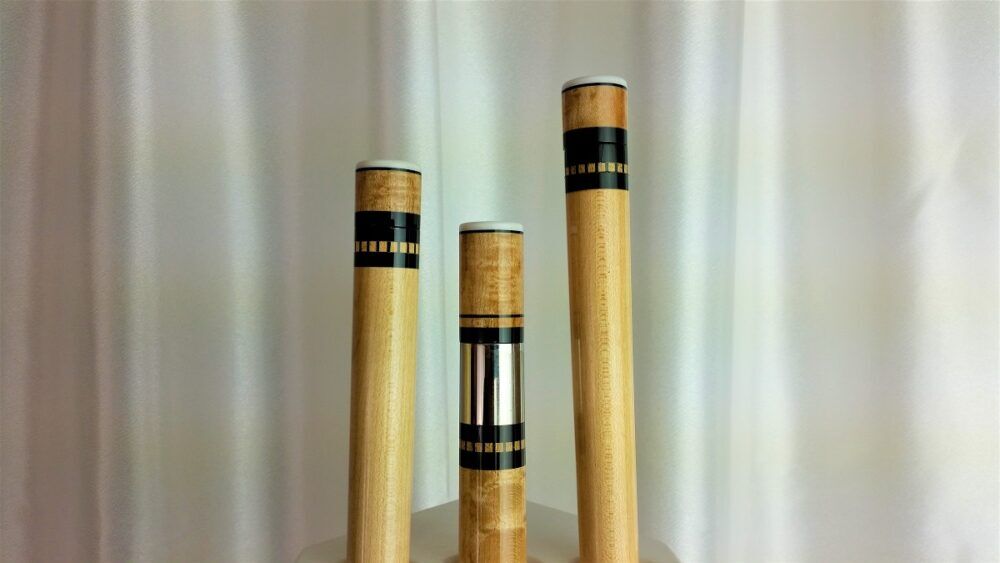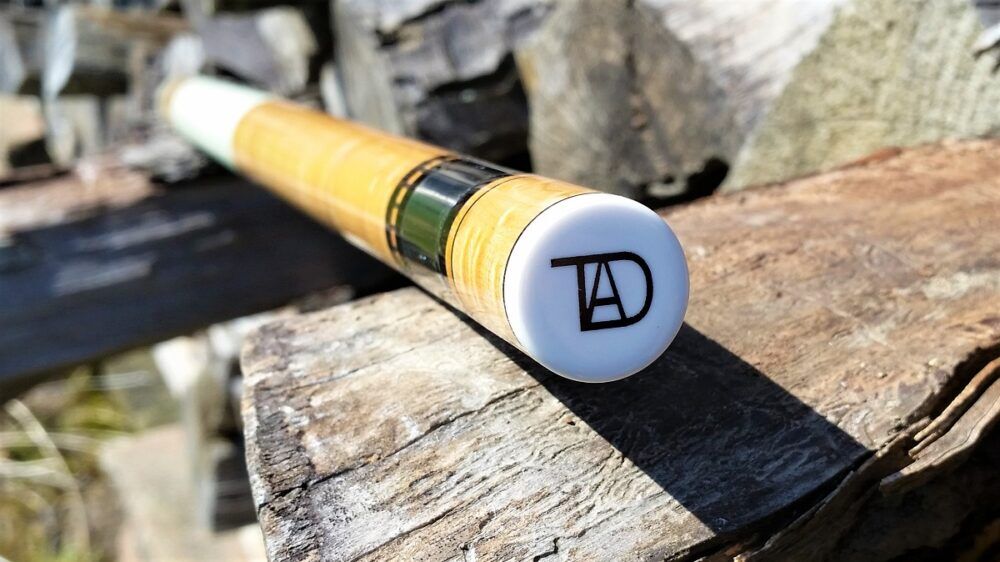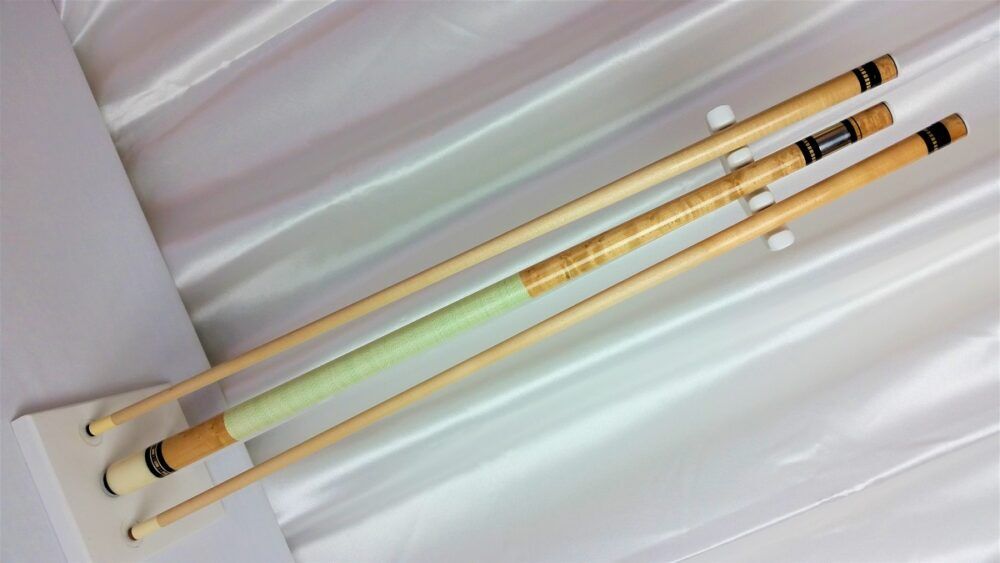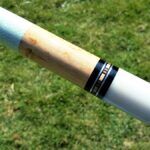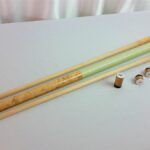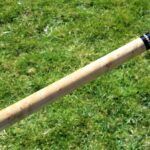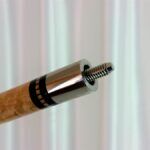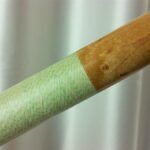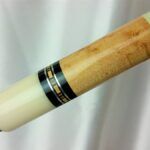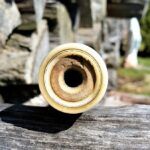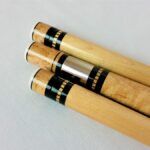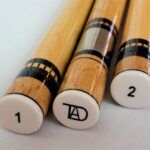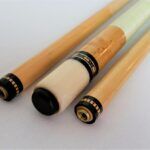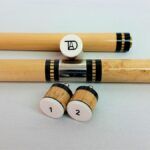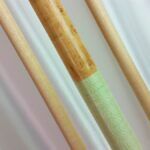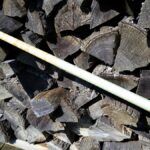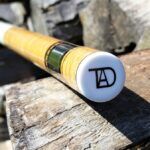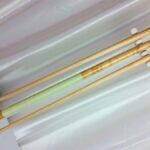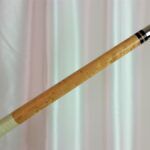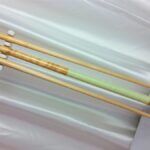 Tad
Sold
Great looking Custom Tad Merry Widow from the late 60's – early 70's. It has a 213 under the bumper. With two different length shafts the cue measures out at 58 or 59 inches. It has the original finish. There are no dents or dings under the finish. There is a small 1/4″ scratch in the forearm about 4 inches above he wrap. Other than that the finish is very clean and in amazing condition considering it's age. Even the butt sleeve is ding free and the cap looks very clean as well. Our guess is this cue has seen a lot of storage time. Shaft 1 has a micarta ferrule with a 1/4″ hair line fracture just under the tip. This does not effect the hit of this shaft at all and can be repaired inexpensively. Shaft 2 has a synthetic ferrule. At this price you'll be getting a great collectible, and or, playable cue. And by playable w mean it has that hit that Tads cues are known for. All that topped off with a nice looking set of matching JPs.
Description
Condition: Vintage / Great
Weight: 19.3 oz.
Length: 58" / 59"
Wrap: Pressed Linen
Joint Pin: 5/16-18
Material: Steel
Diameter: 0.823"
Butt Length: 28-1/4" Weight: 15.1 oz.
Balance: 18-3/4"
Shaft 1 Size: 12.4 mm Length: 29-3/4" Weight: 4.1 oz.
Shaft 2 Size: 13 mm Length: 30-3/4" Weight: 4.2 oz.