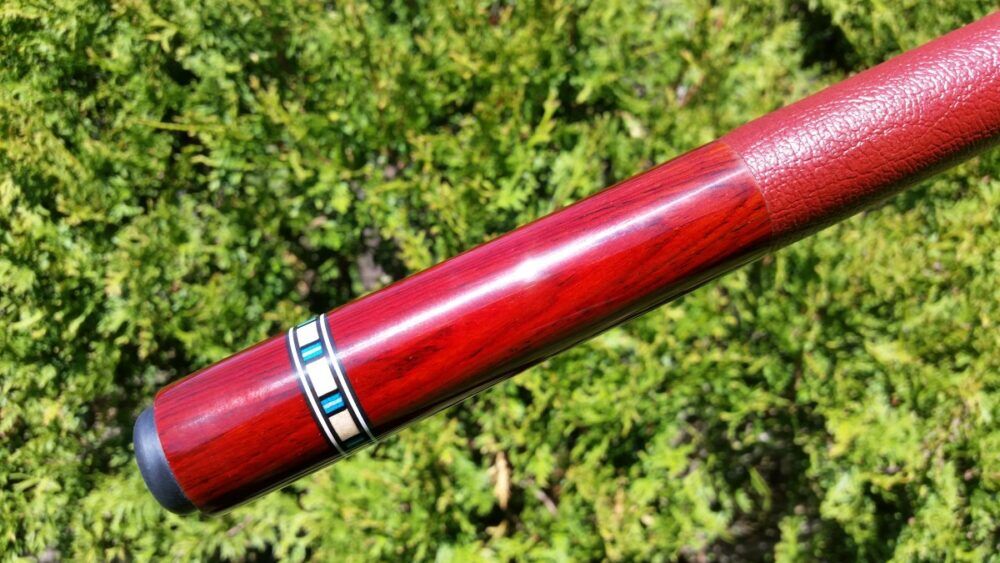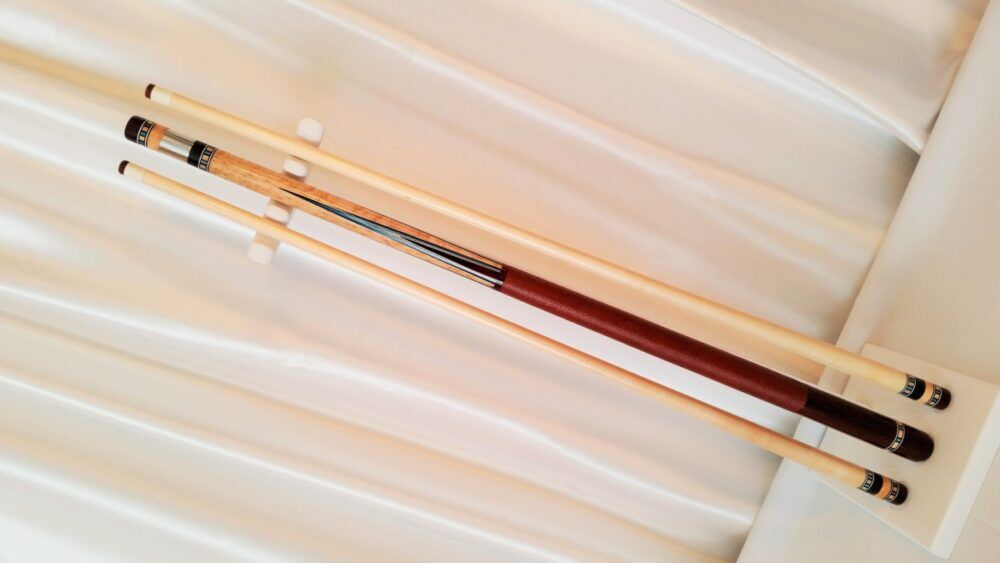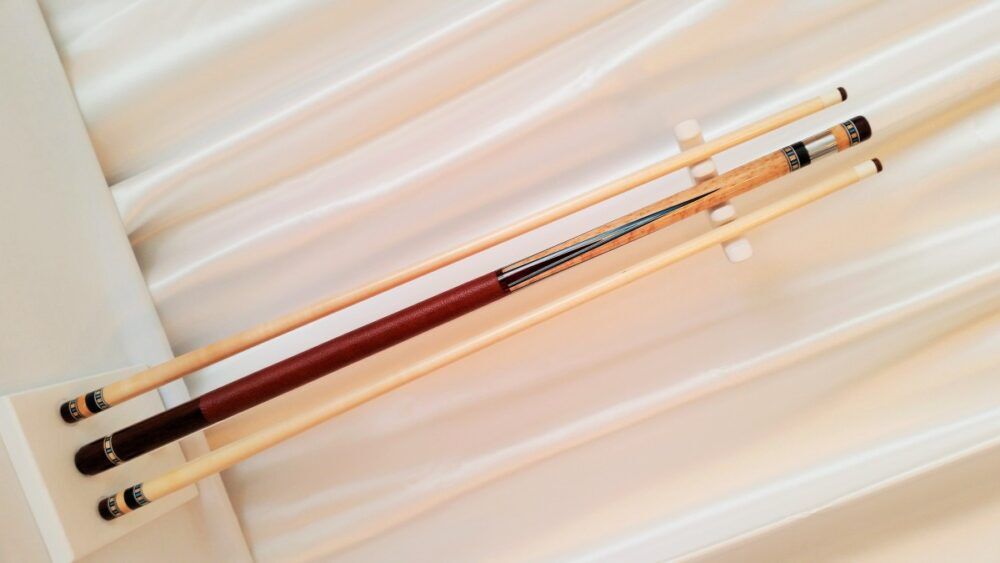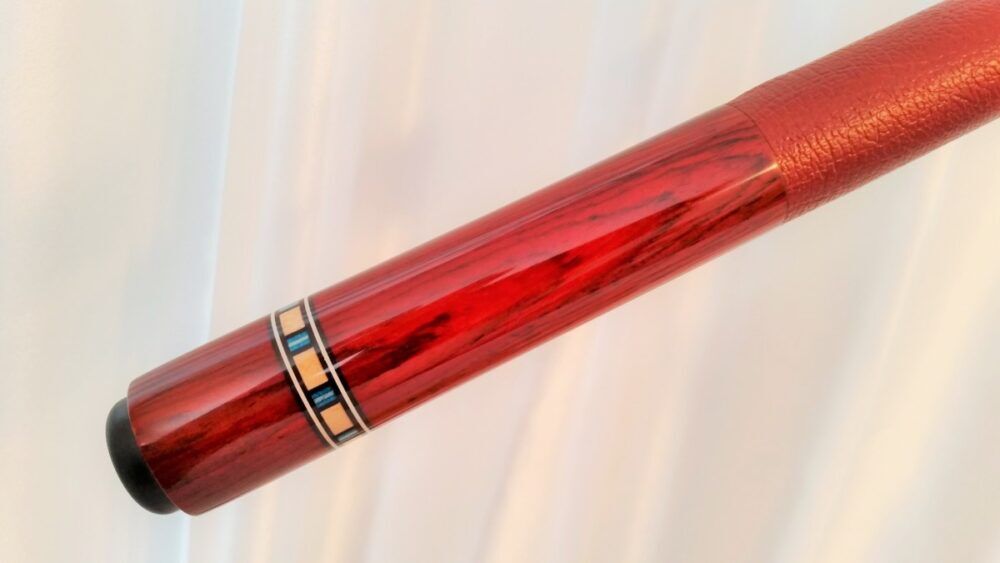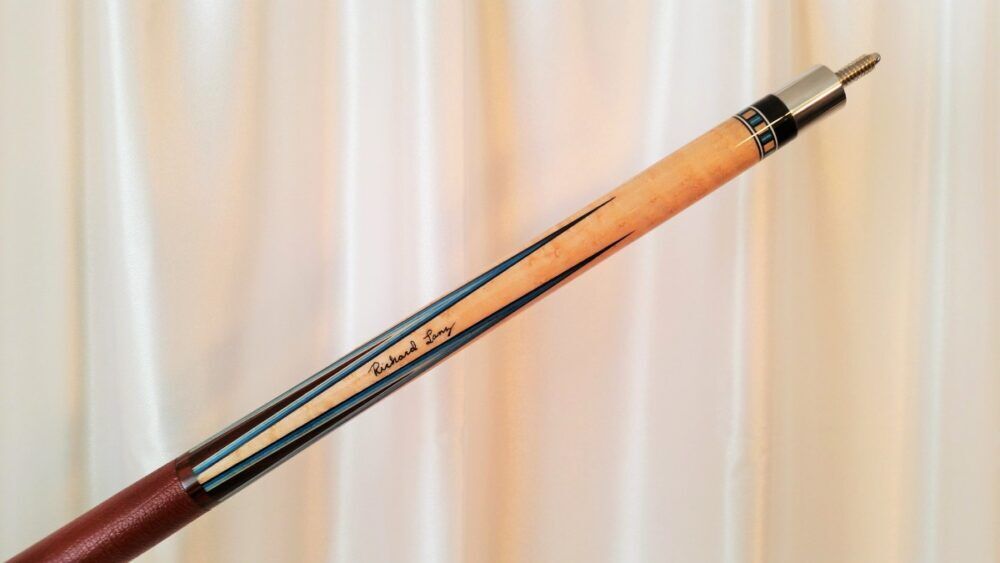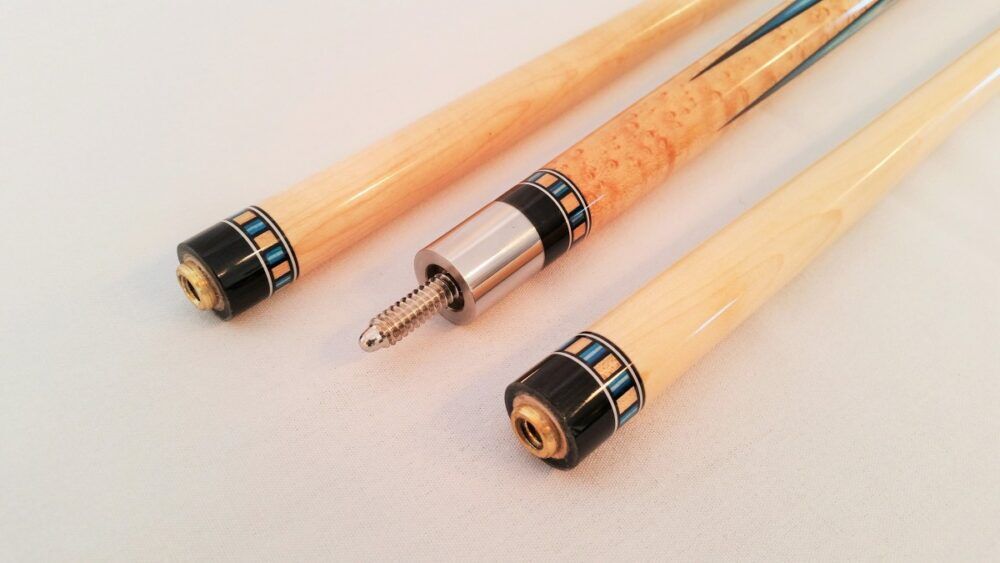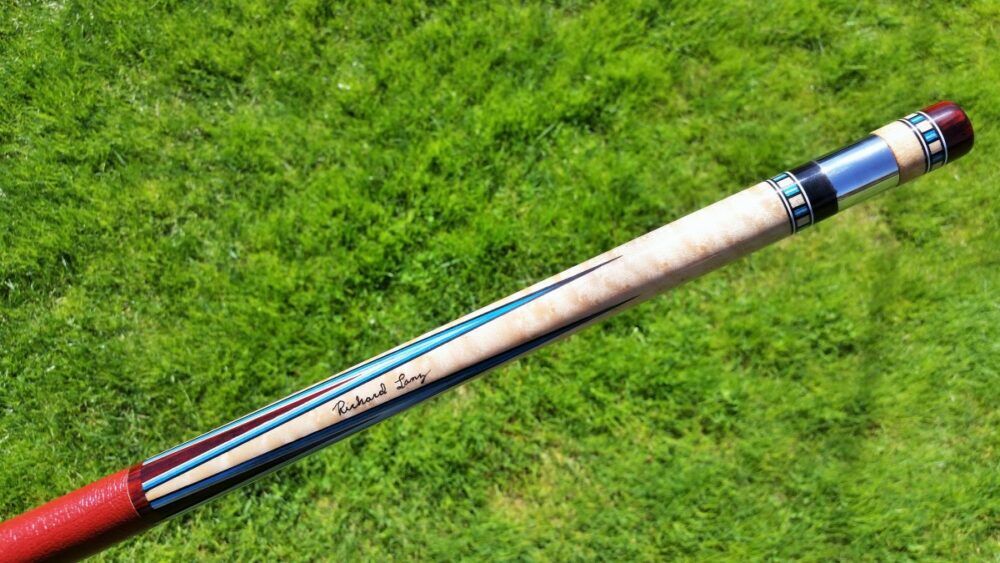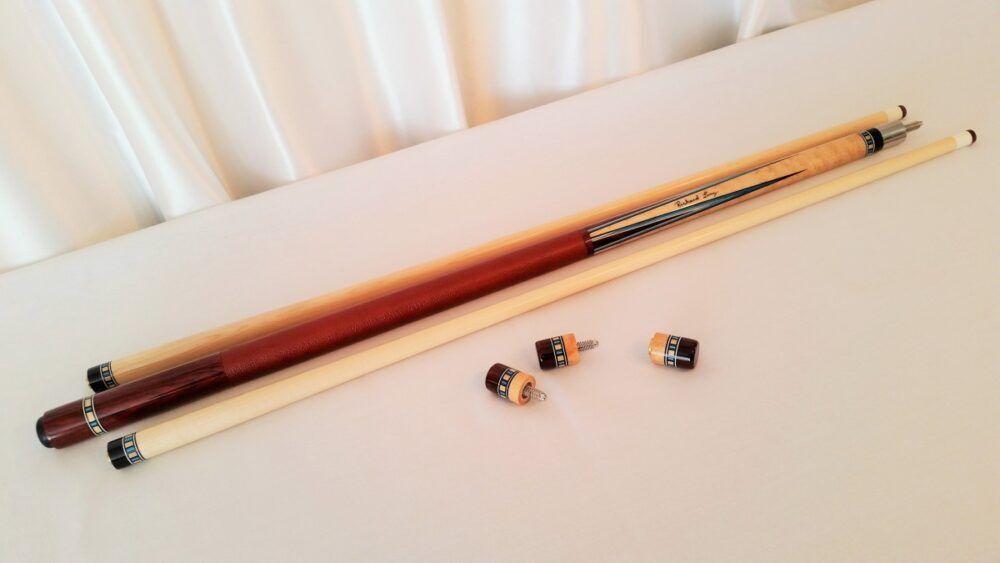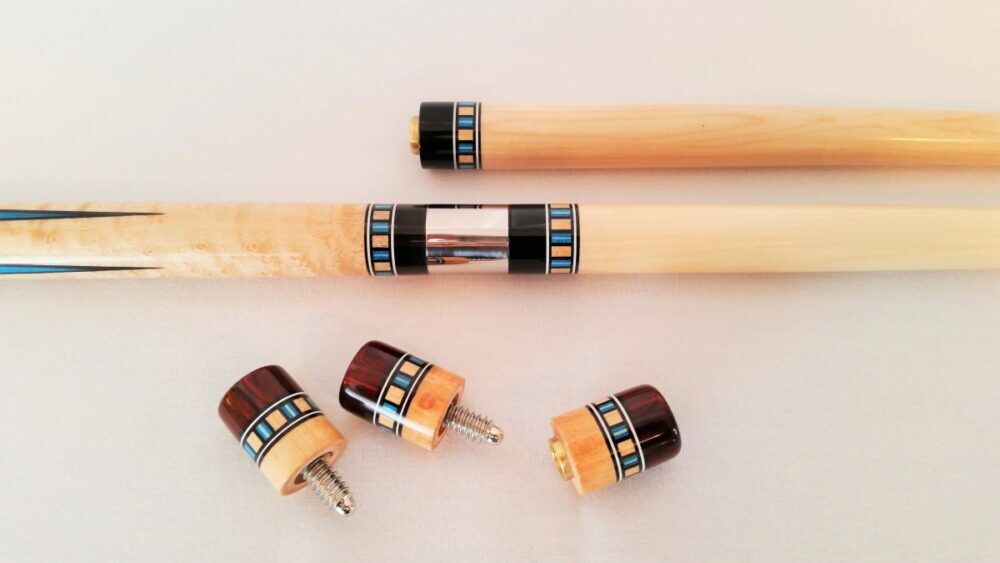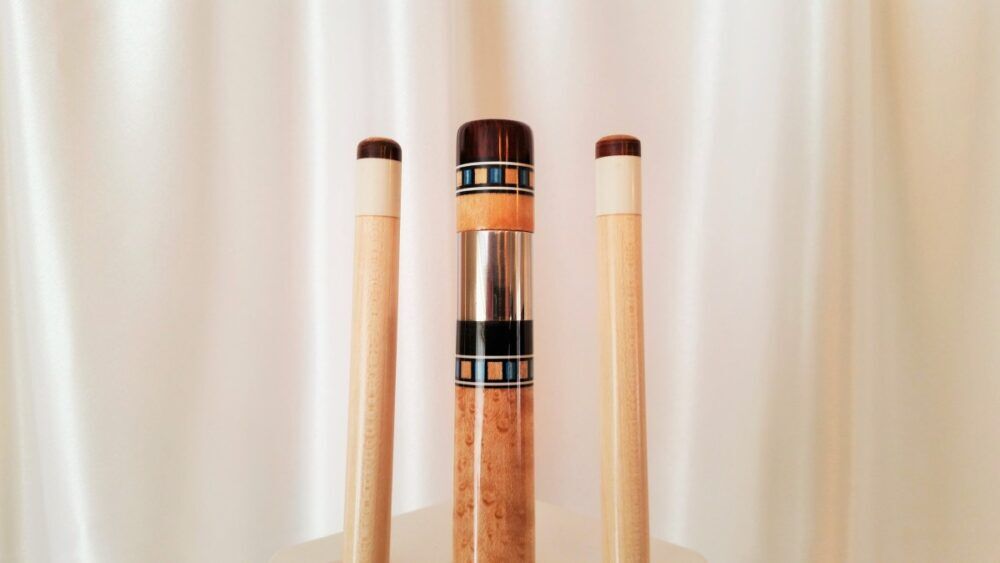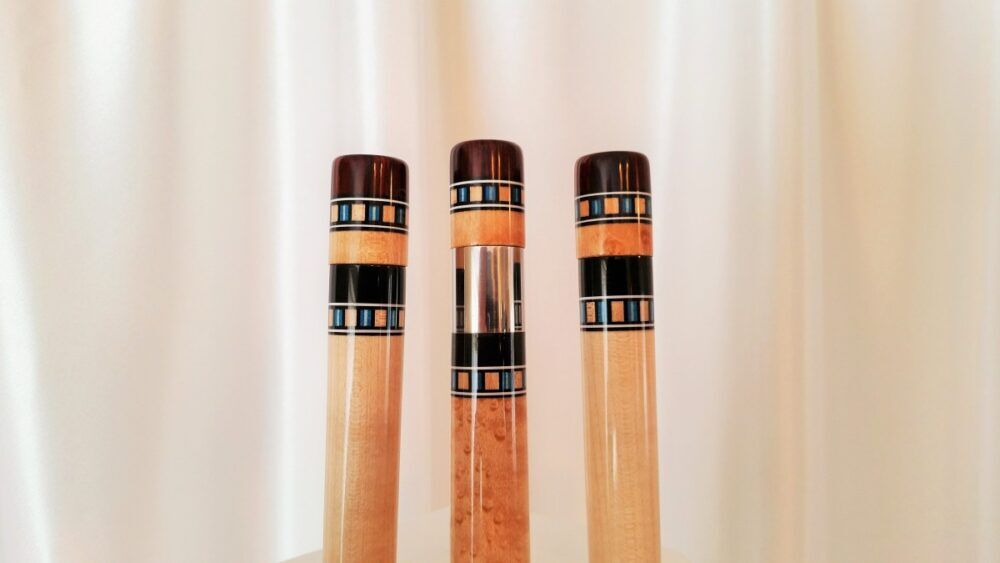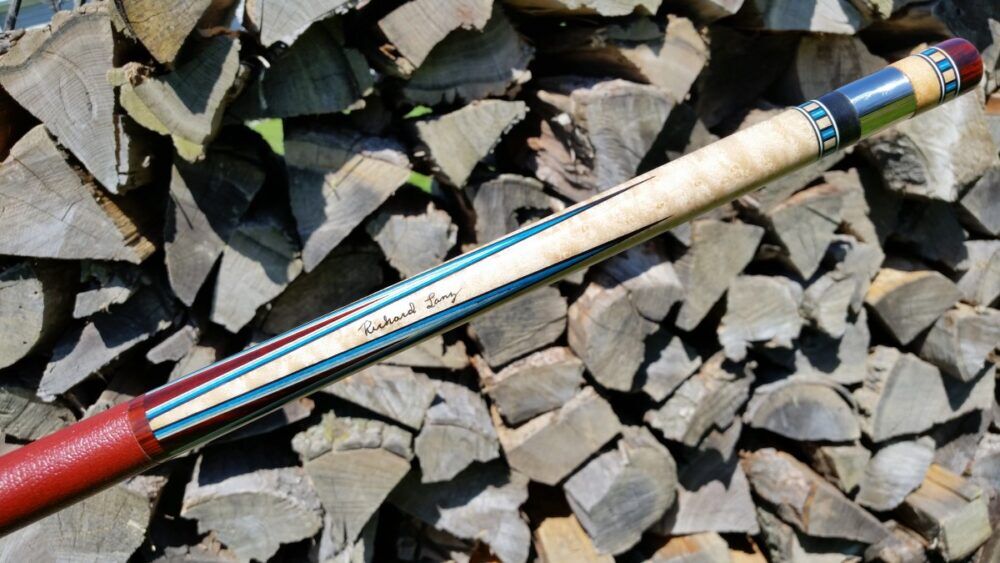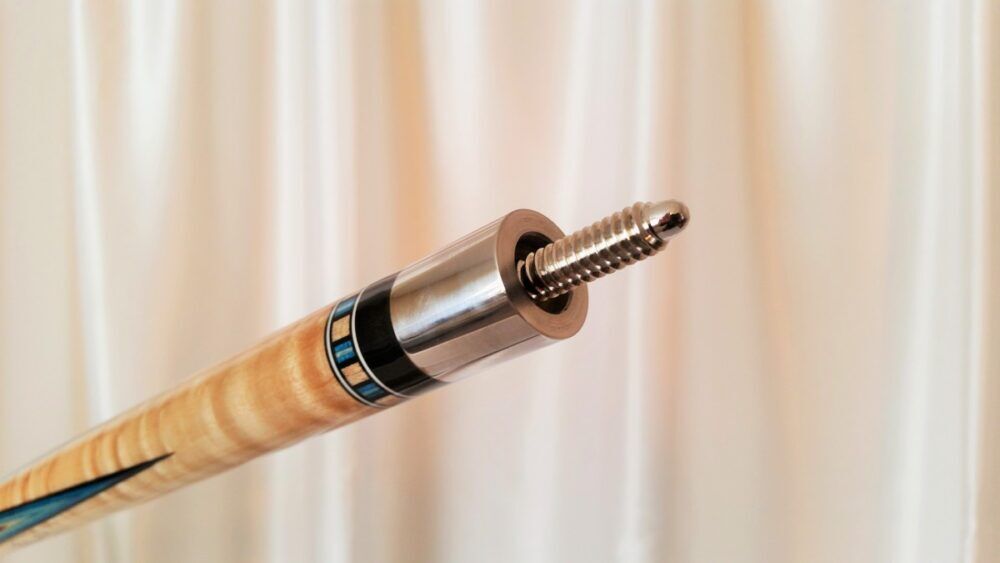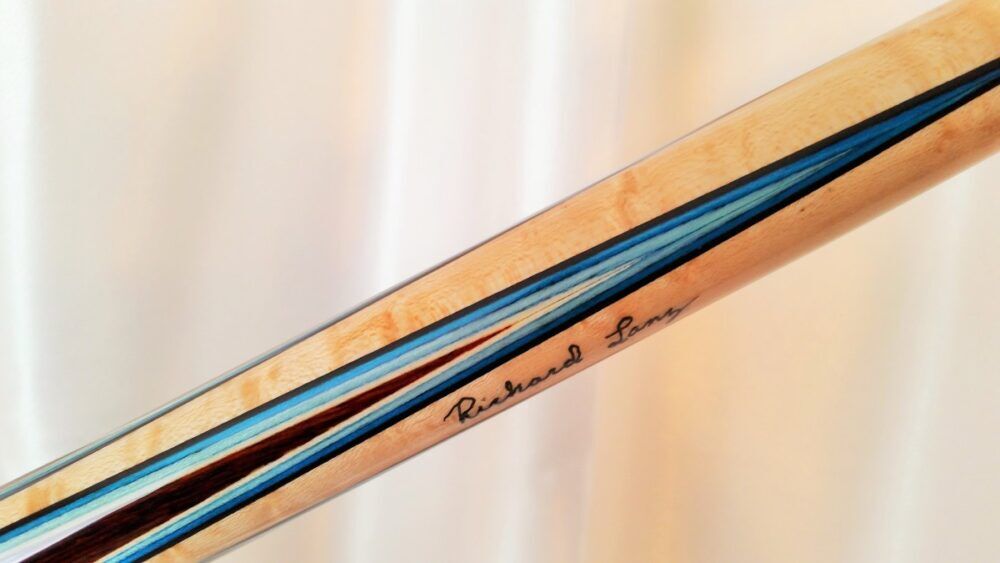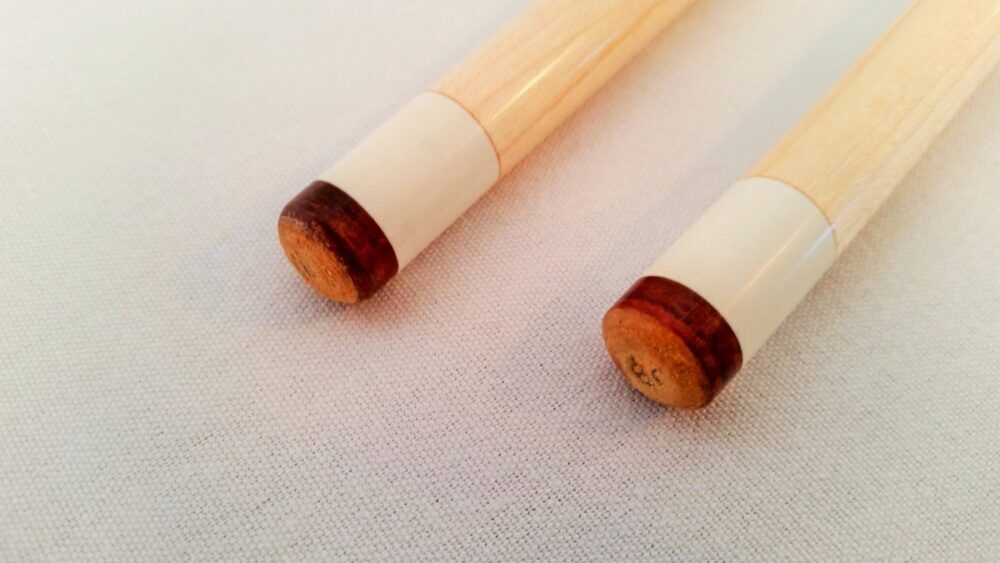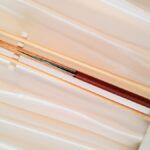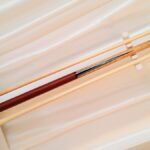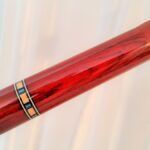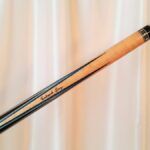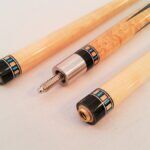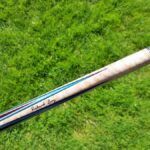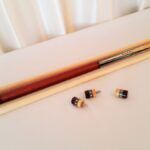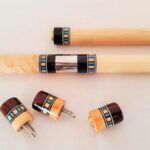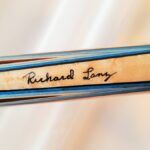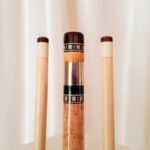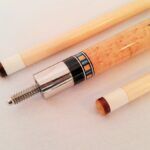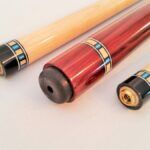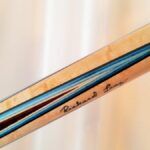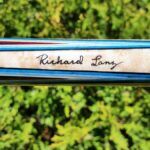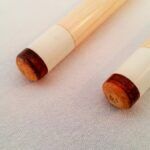 Richard Lanz
Sold
We have a brand new cue from Dick Lanz of Lanz Custom Cues. Dick is a good friend of ours and does all of our repairs. Every time I drop off or pick up something he is always working on a custom build. Dick is listed in the 3rd. edition Blue Book of Cues and has some color photos on page 59. I finally decided to ask him to do a build for us and this is the result. Cocobolo butt cap, sleeve and points into Birdseye Maple. A beautiful 2 shaft, leather wrapped with custom joint protectors and Moori tips. The cue has a light weight at 18.8 oz. but the steel joint gives it a forward balance making seem heavier and gives it a very solid hit. For a great price you could own a custom cue from a cue make with over 25 years in experience.
"Fantastic to deal with. They're customer service is hard to beat!" Davor / Croatia
Description
Condition: New
Wrap: Leather
Weight: 18.8 oz.
Butt: 14.6 oz.
Length: 58″
Balance: 19-1/4″
Joint Pin: 5/16-14
Material: Steel
Diameter: 0.83″
Shaft 1: 12.7 mm. / 29″ / 4.3 oz.
Shaft 2: 12.5 mm. / 29″ / 4.1 oz.