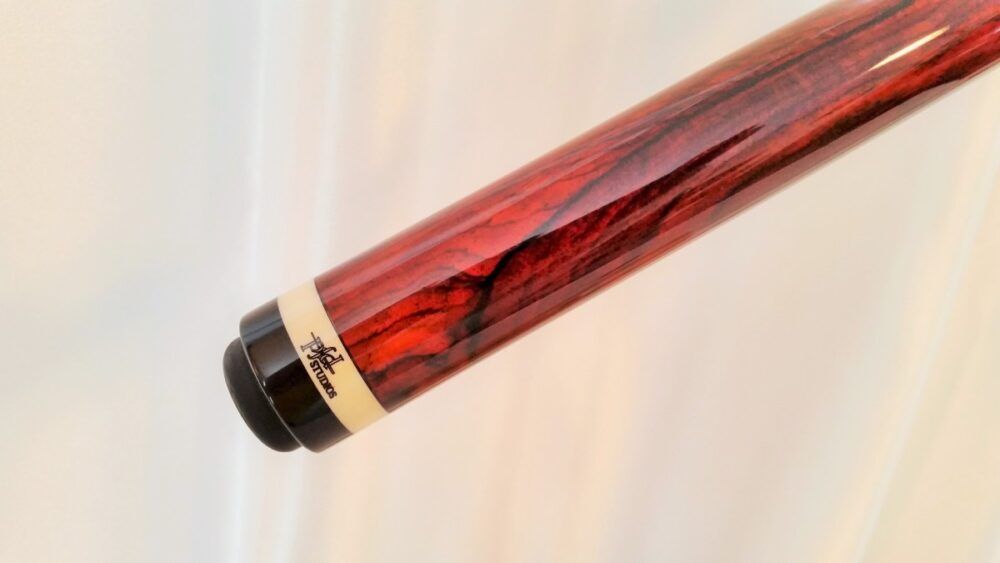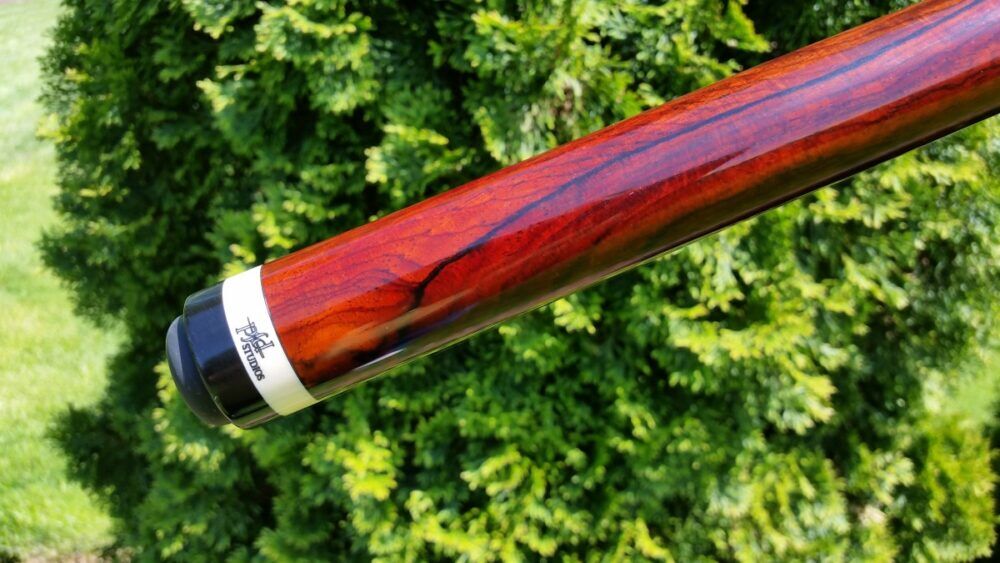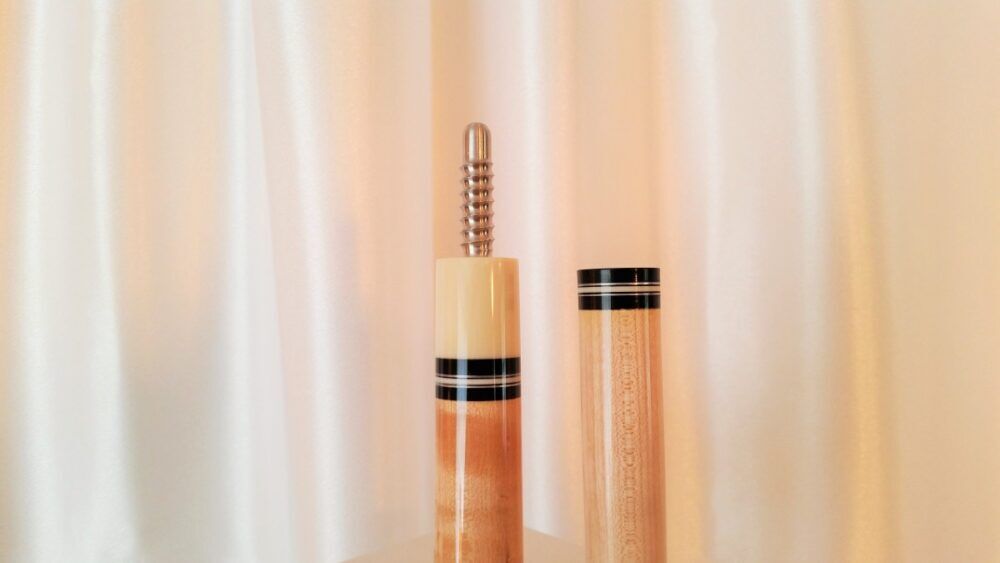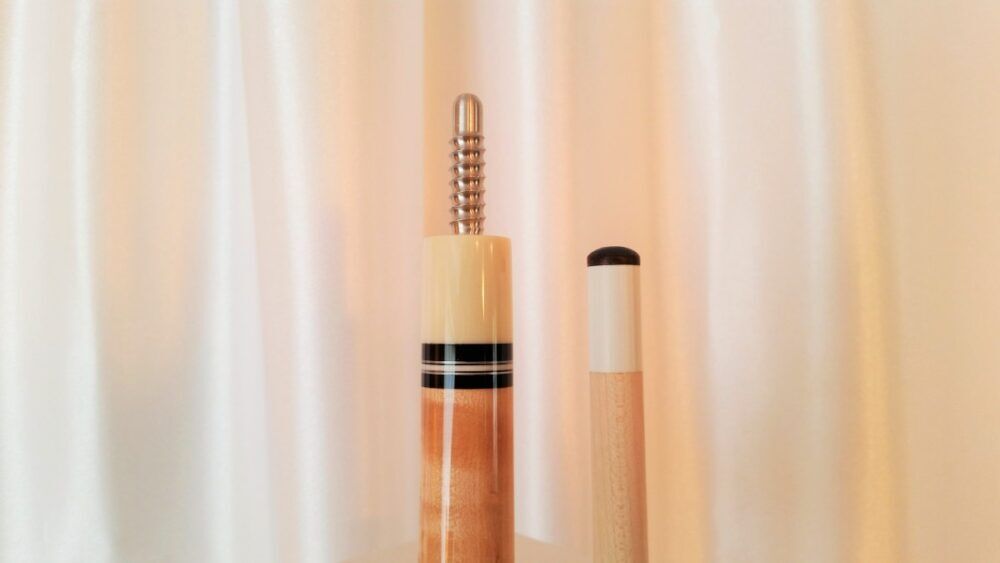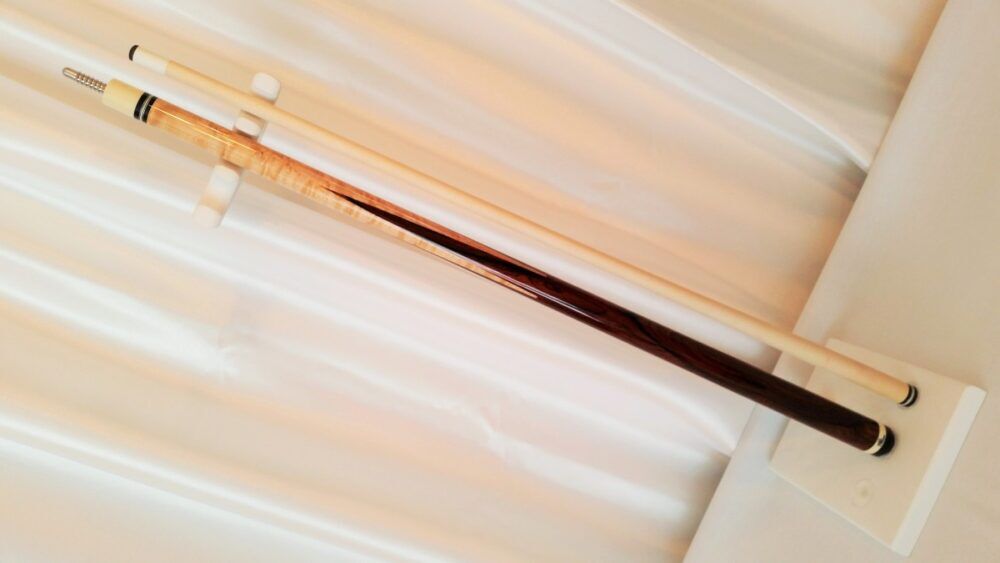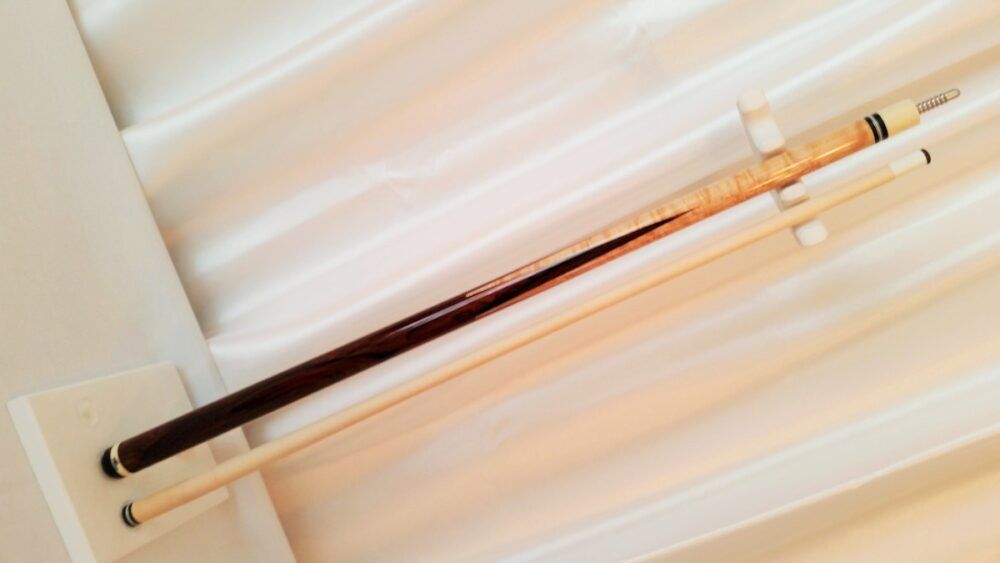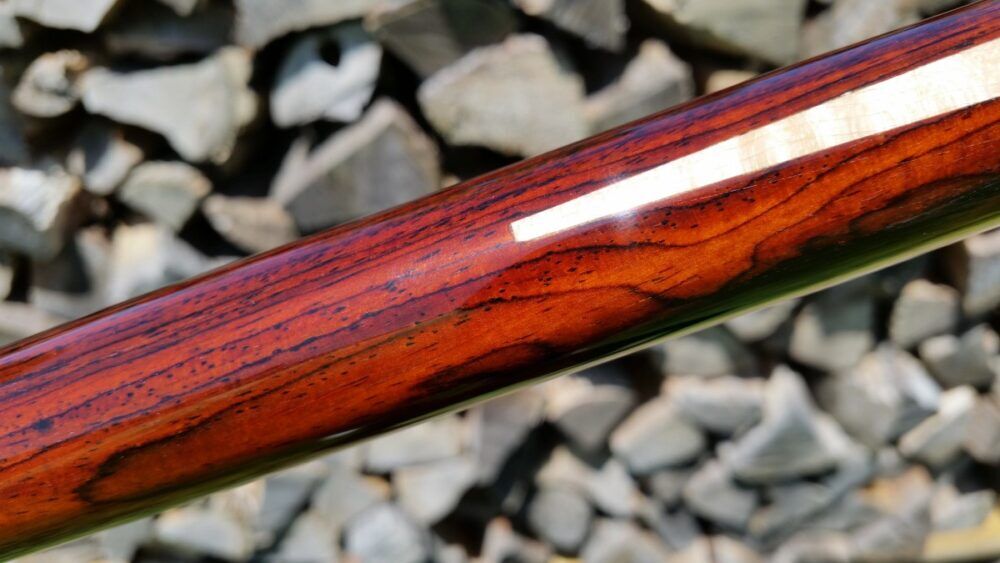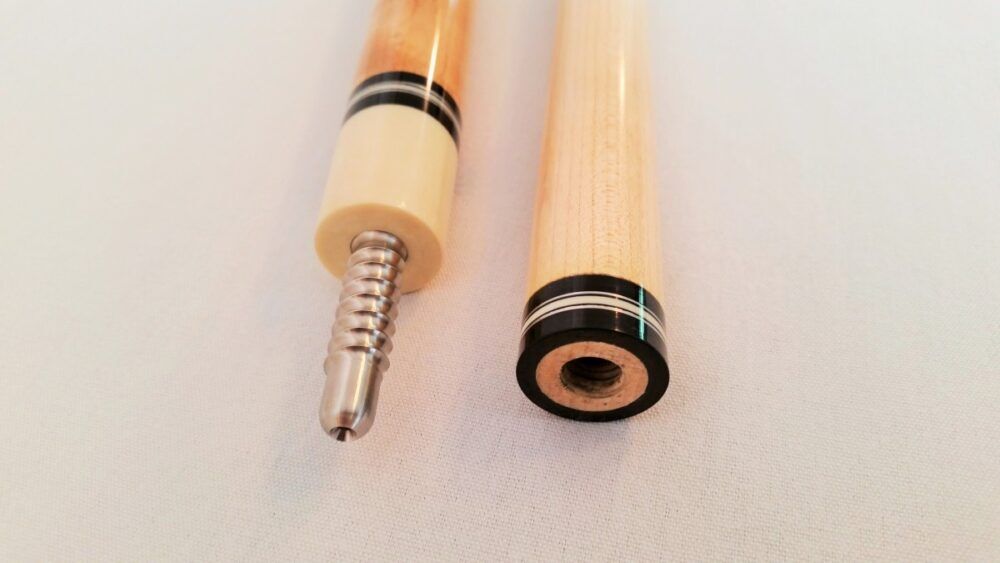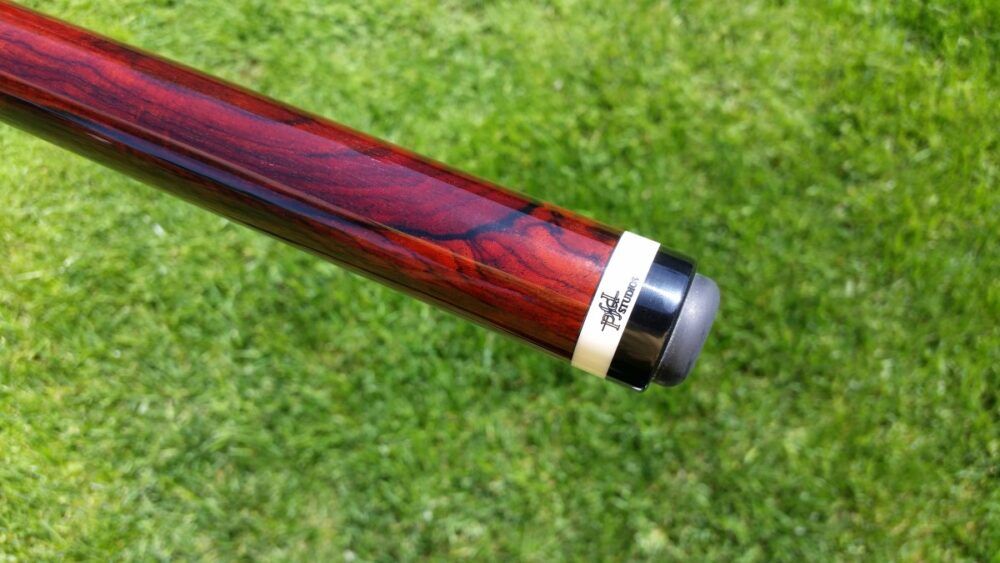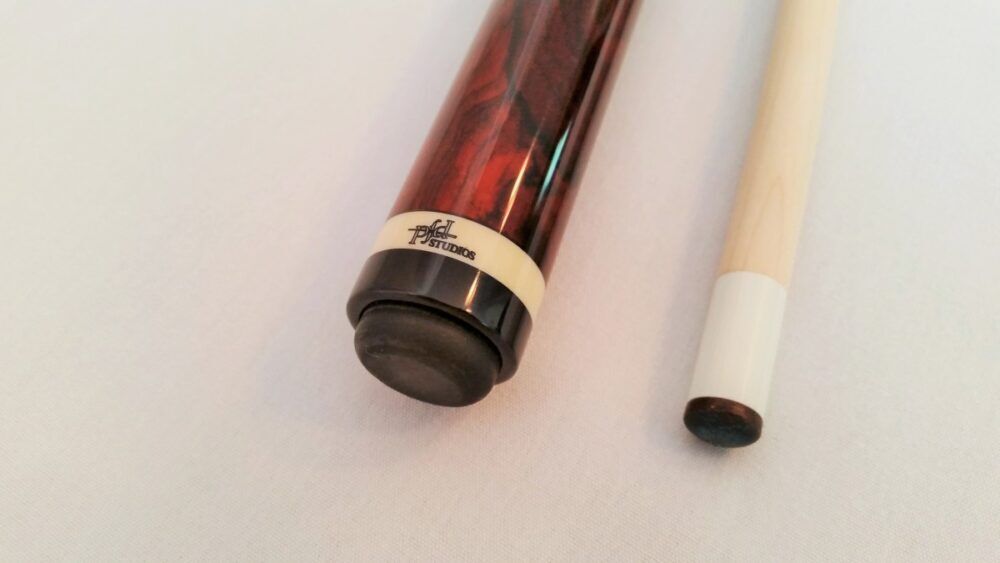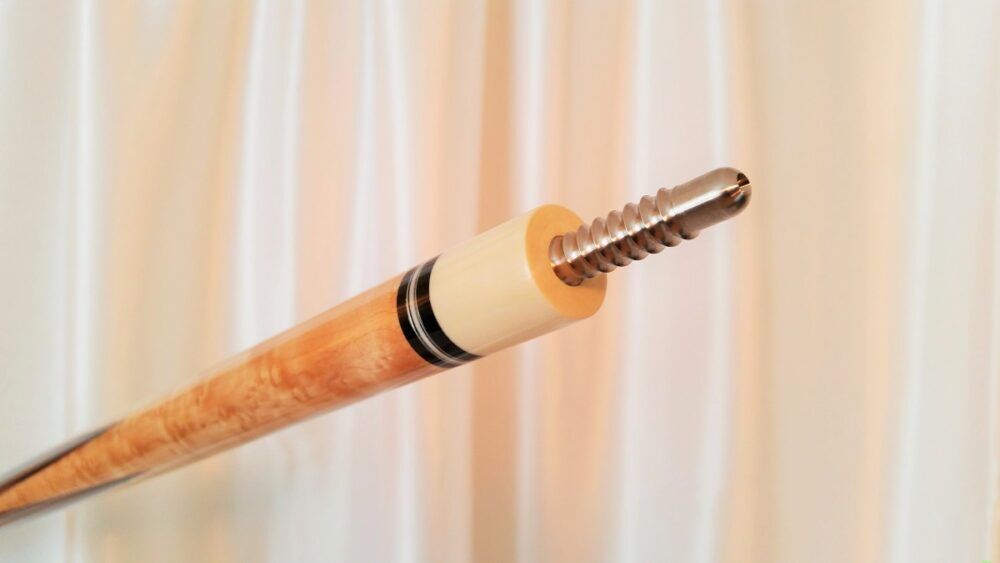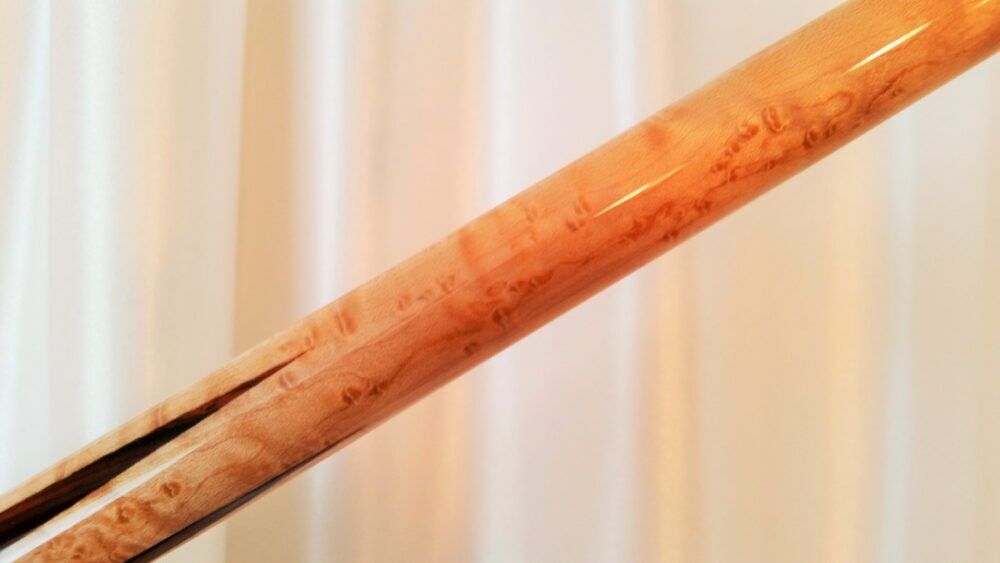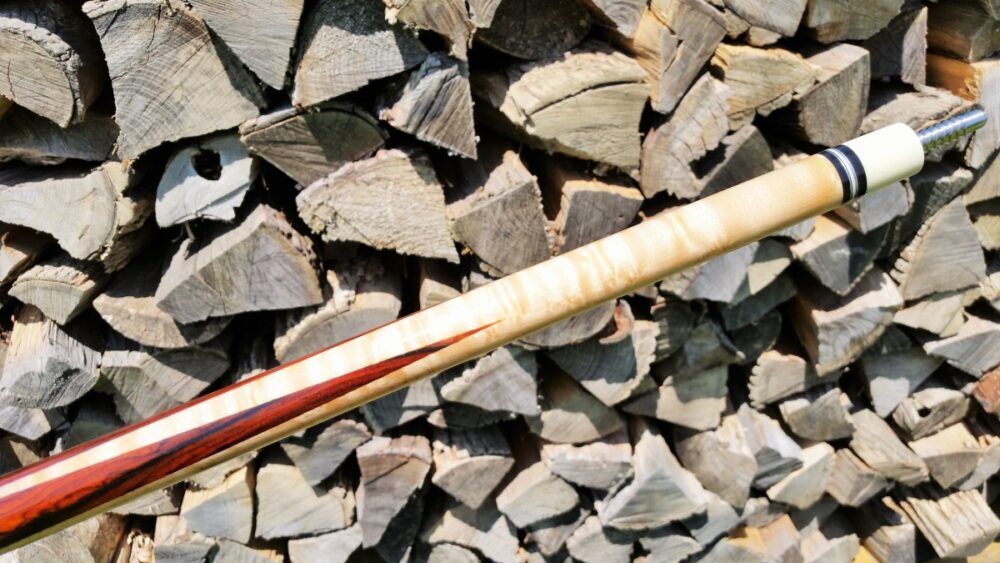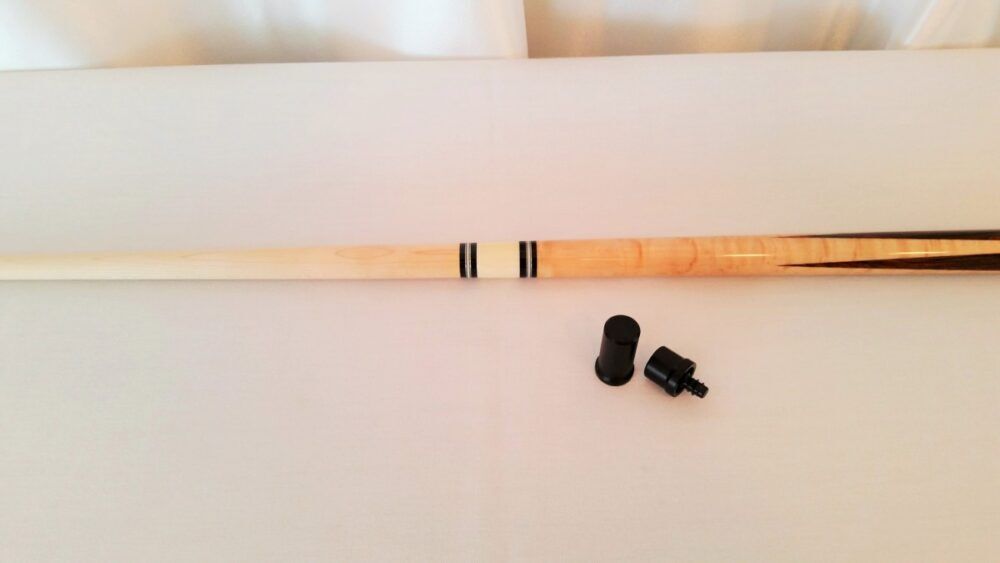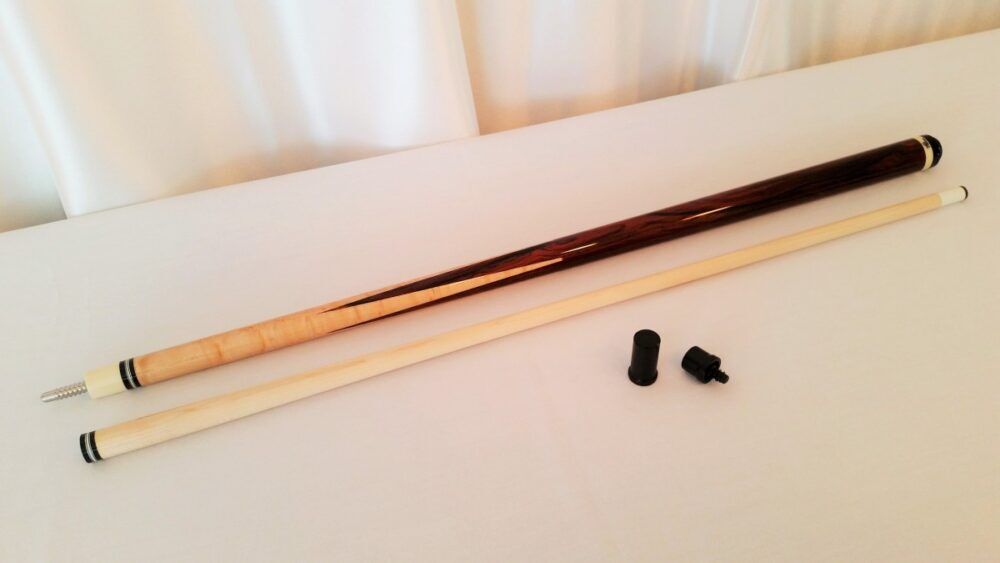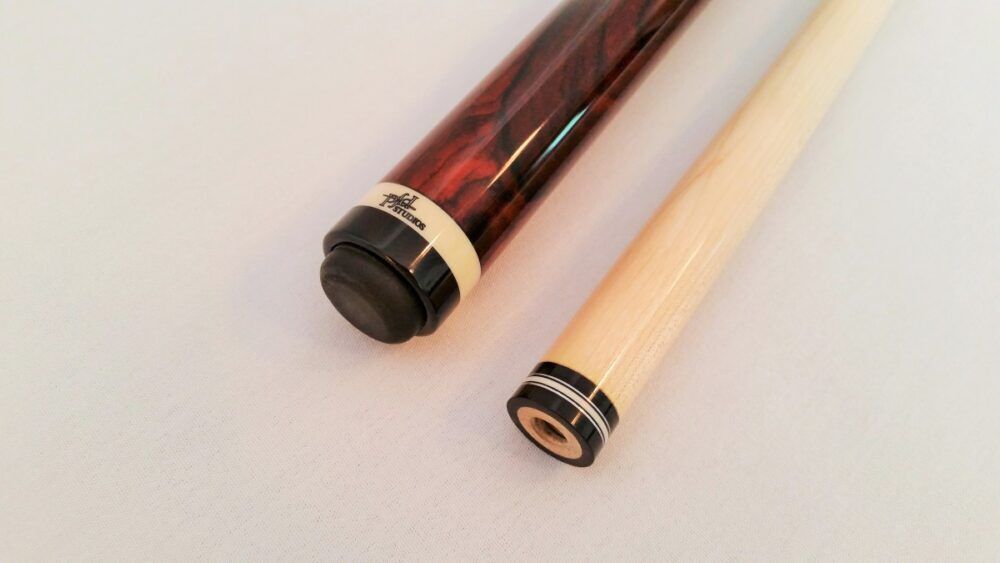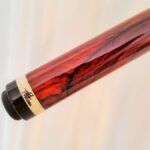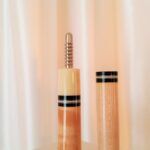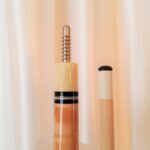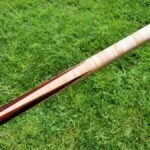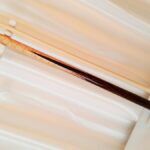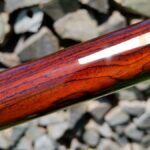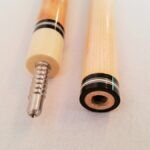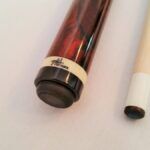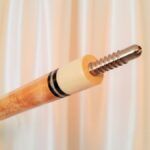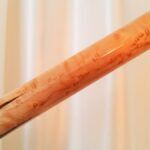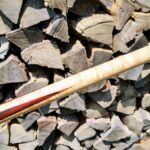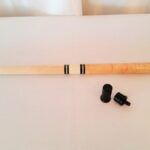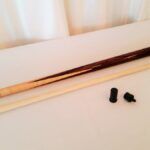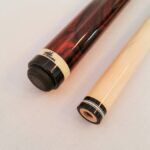 pfd Studios
Sold
This is not just a plain Jane sneaky, but a stunning Cocobolo head turner. The butt is in excellent condition and the full shaft is very clean and smooth. This is a chance to own a super hitting custom cue by Paul Drexler at a great price. The Hoppe ring and joint look like the real thing but there is no cross marks on the flat of the joint so were guessing that it is probably Elforyn or some other look a like material. This cue makes a great daily player or would be right at home in a fine collection.
"It looks and feels brand new! Custom Billiard Cue is a great cue shop! Who else is this easy to work with. Thanks." Mark / Cottonwood, Arizona
Description
Condition: Like New
Wrap: Cocobolo
Weight: 19.7 oz.
Butt: 15.9 oz.
Length: 58″
Balance: 18.5″
Joint Pin: Stainless Radial
Diameter: 0.85″
Shaft: 12.9 mm. / 29″ / 3.7 oz.