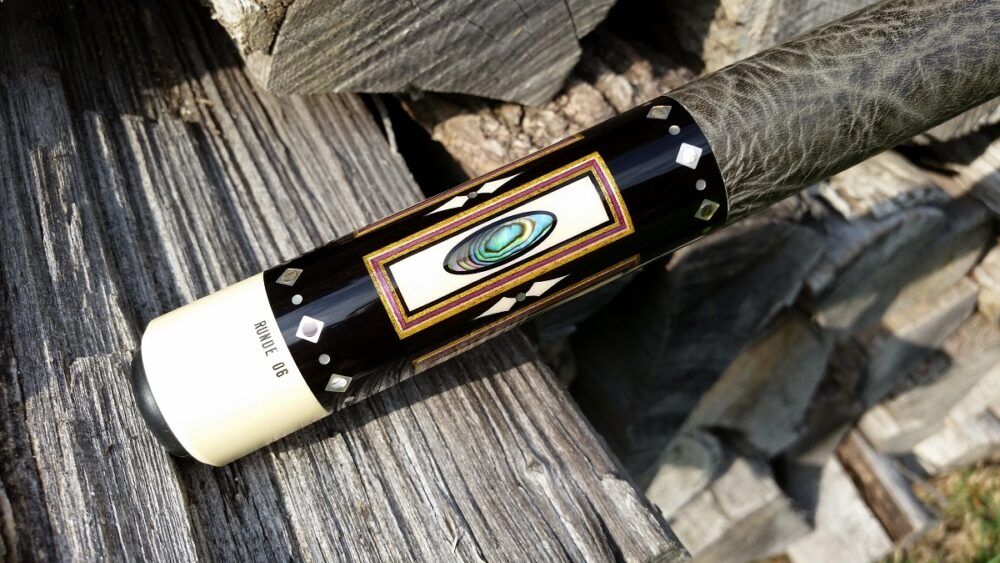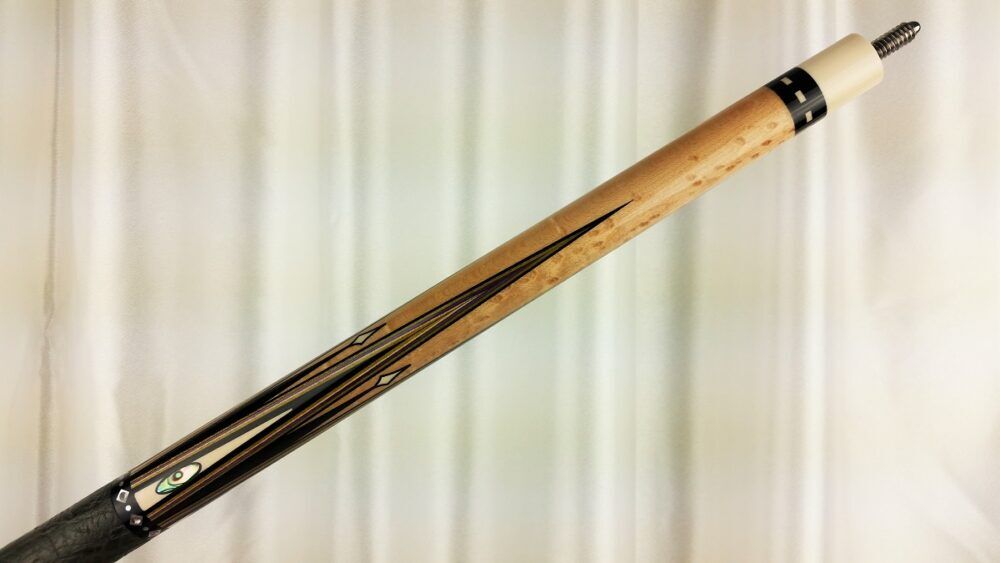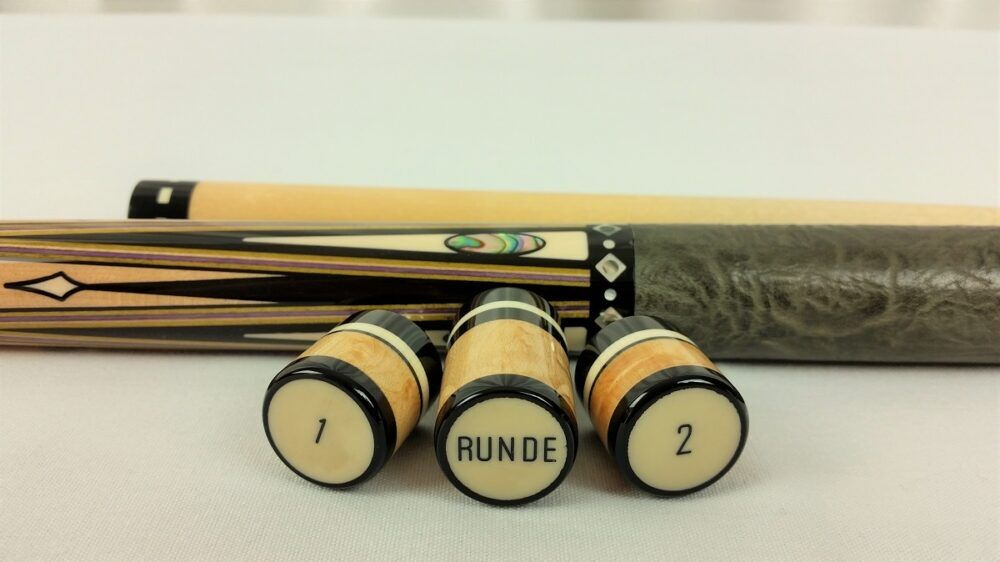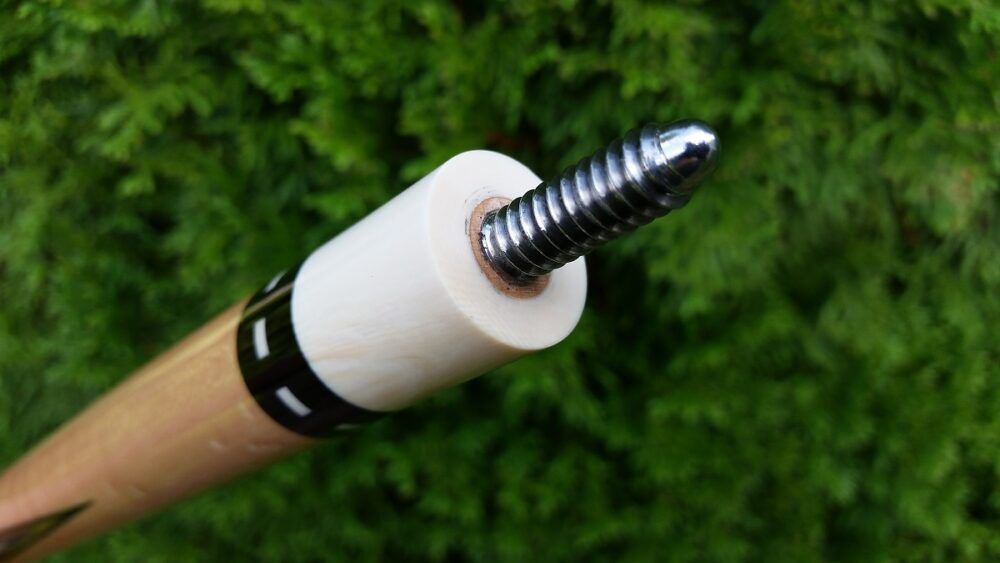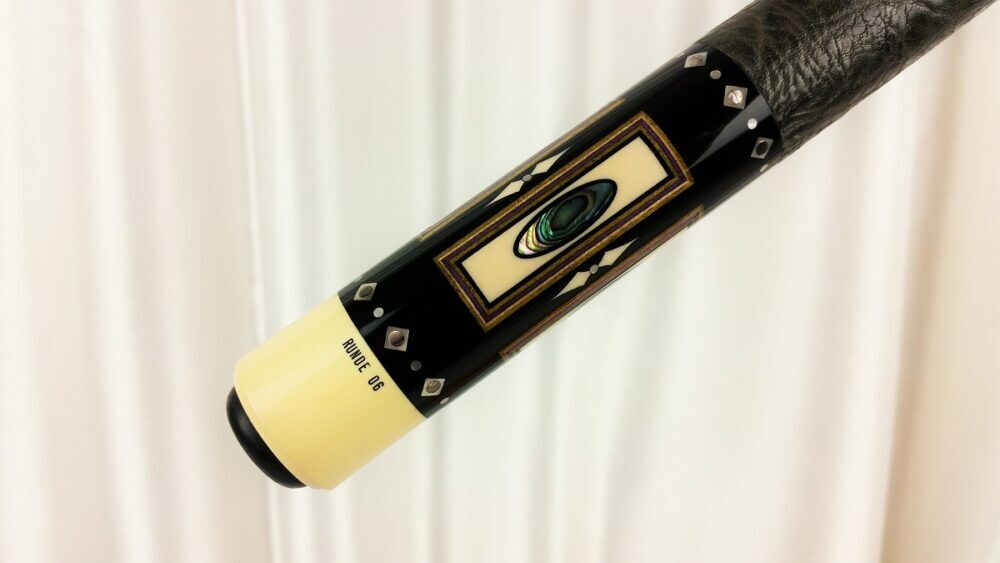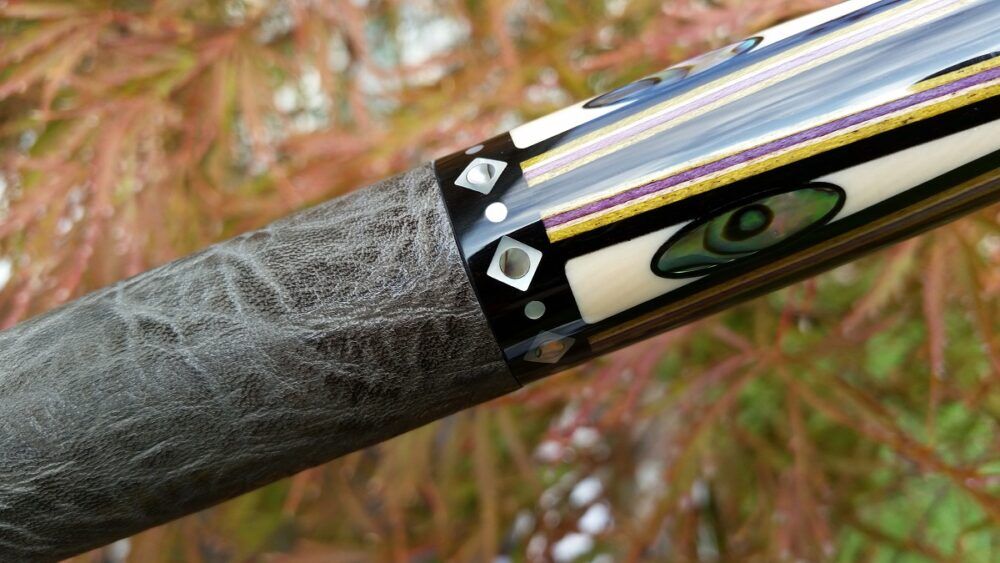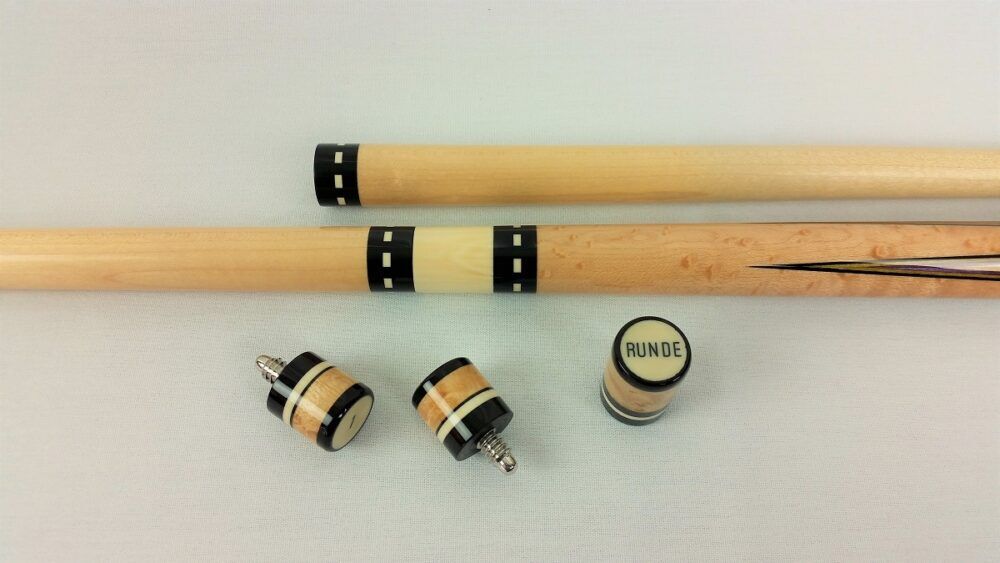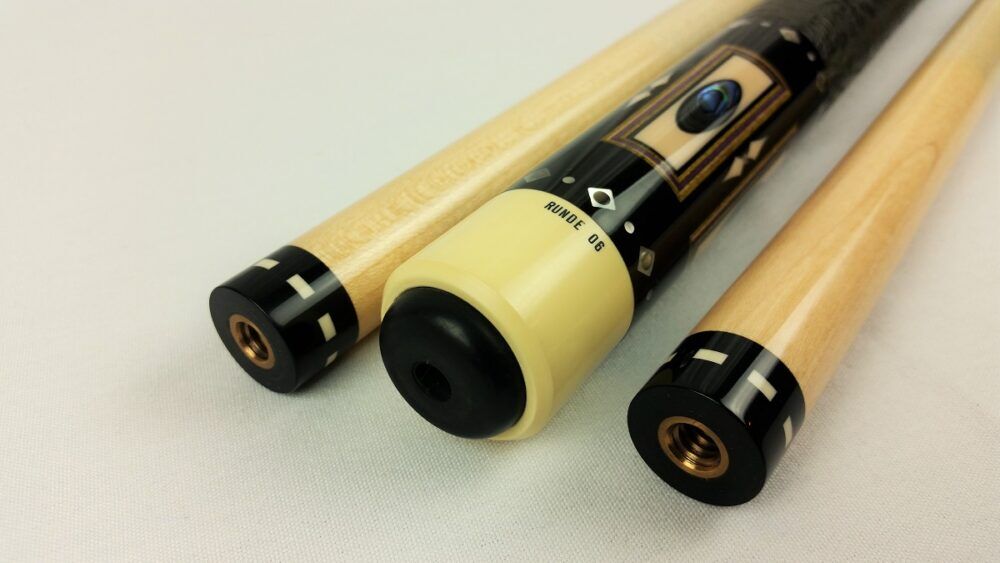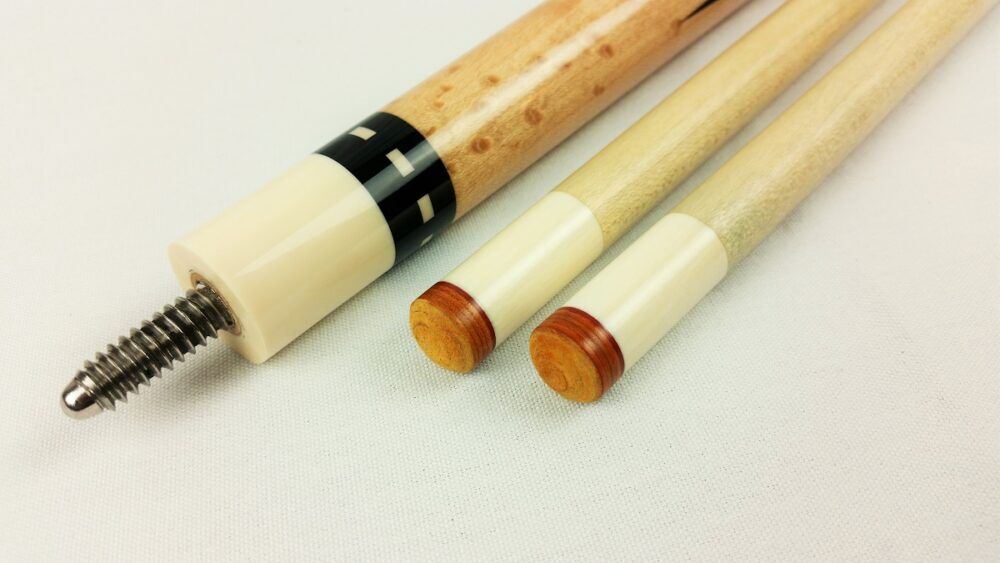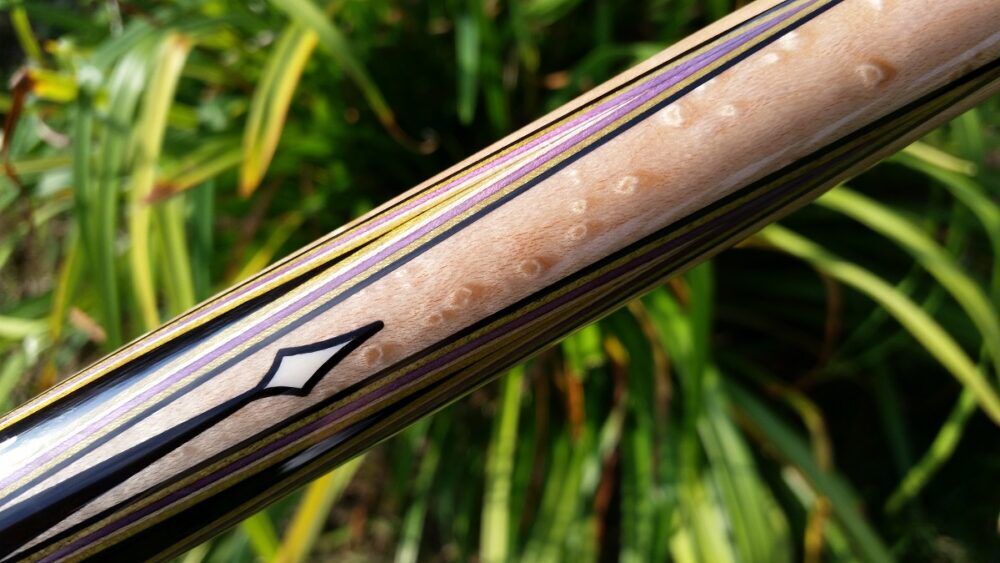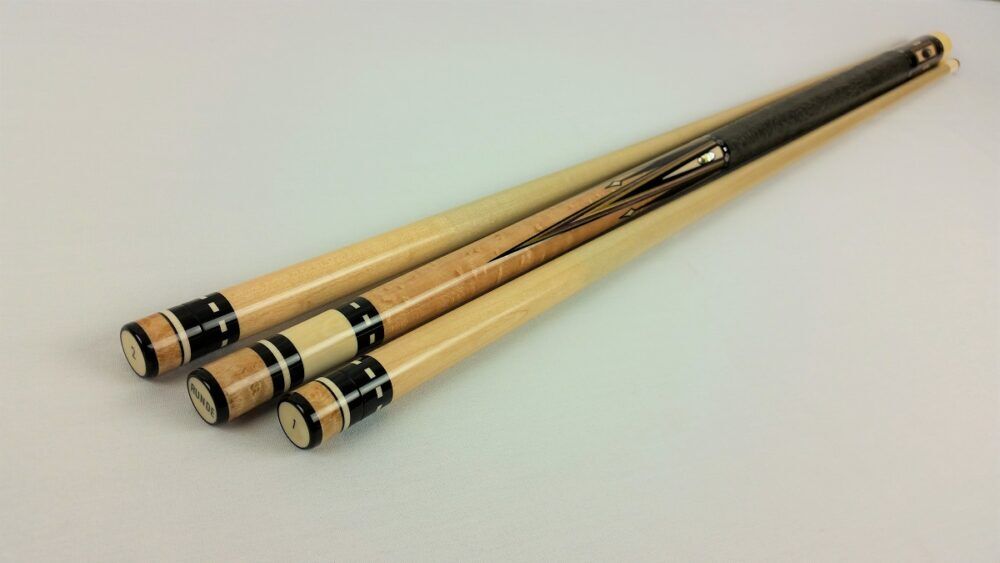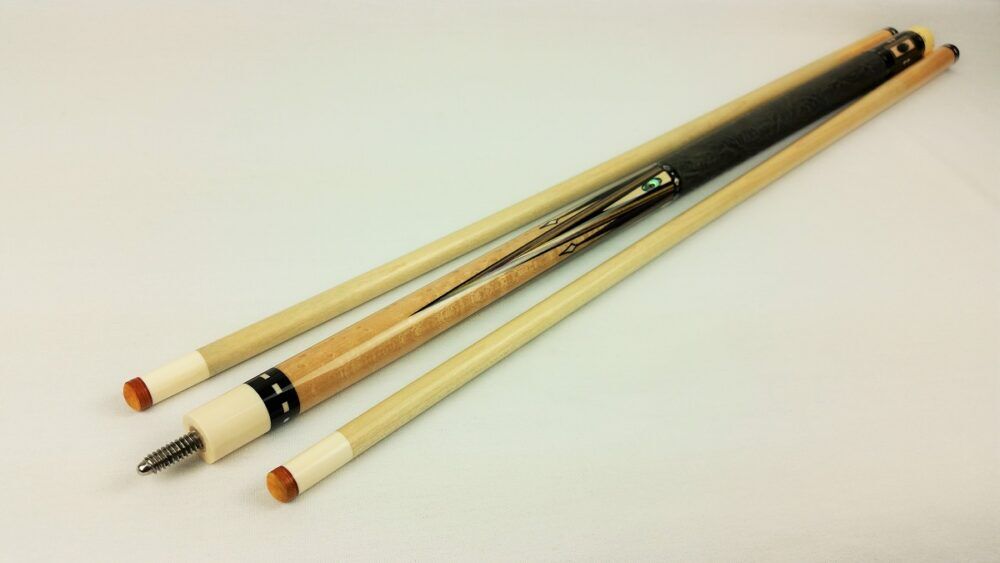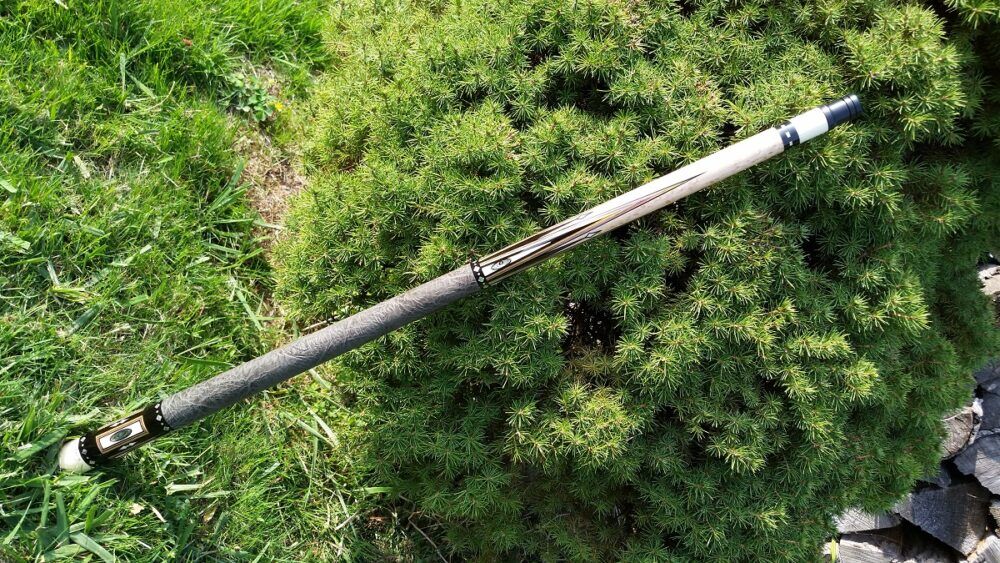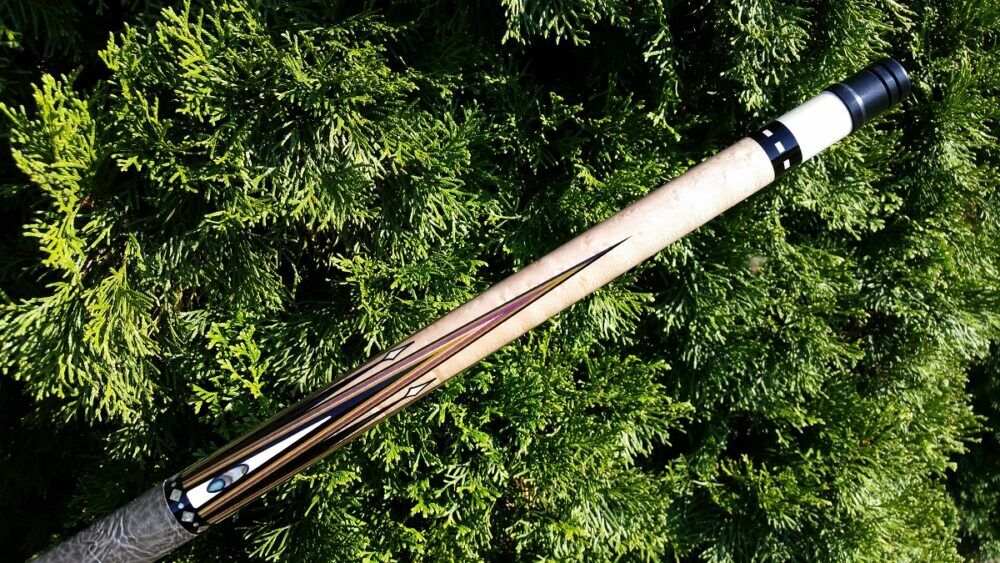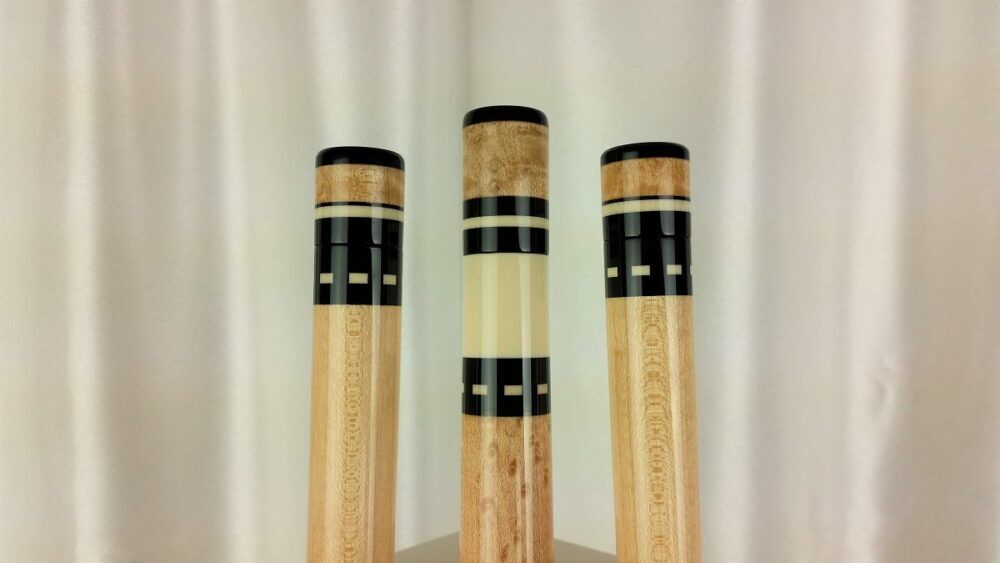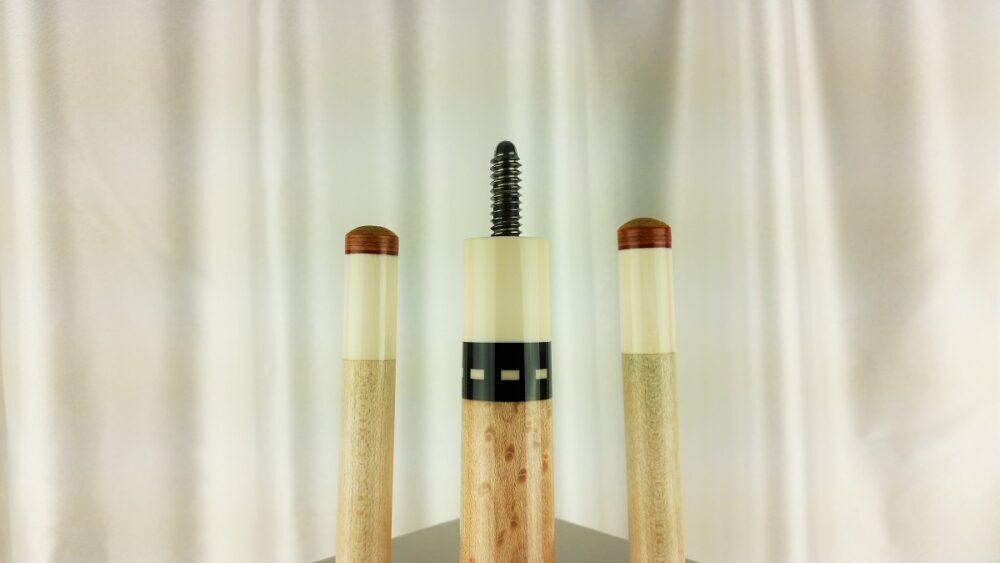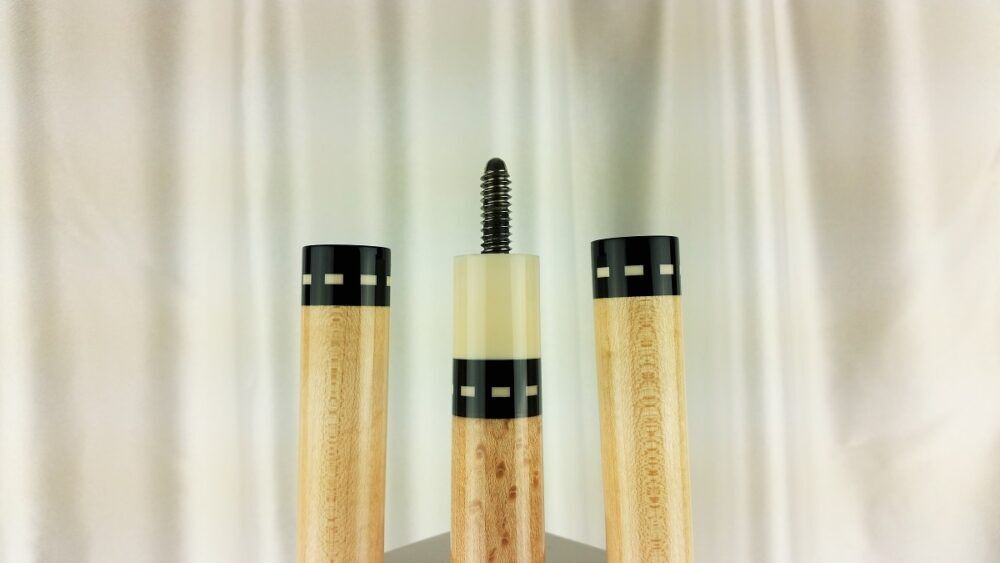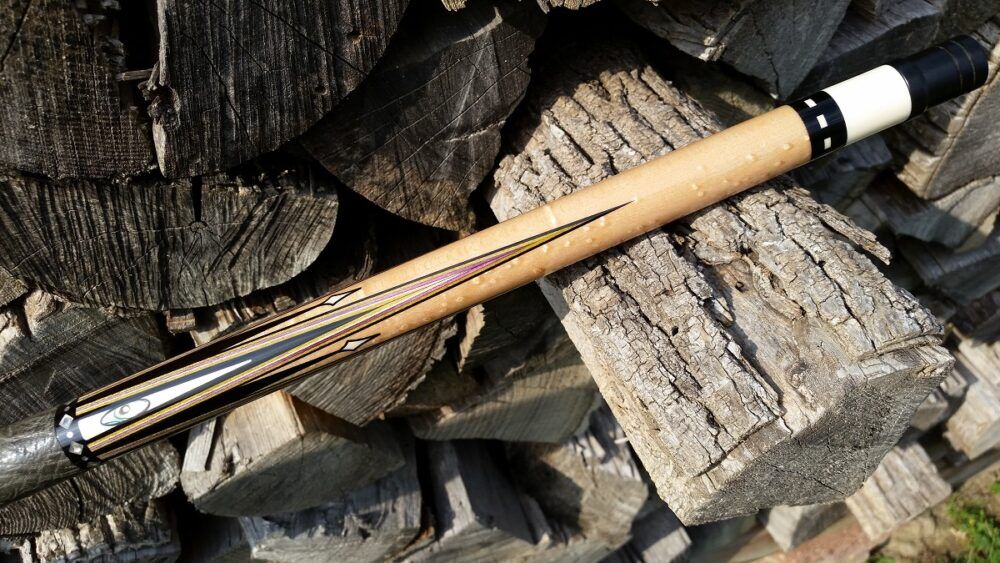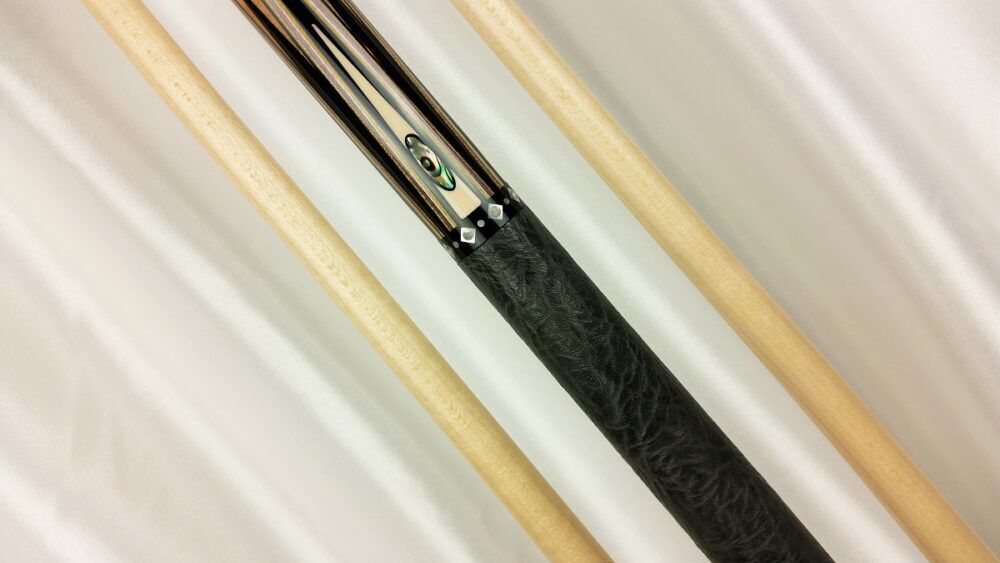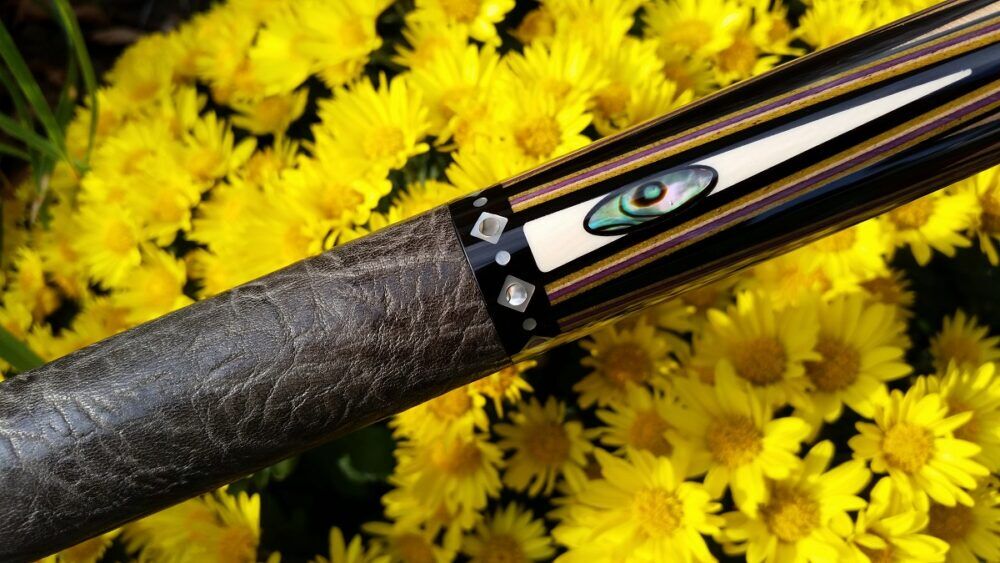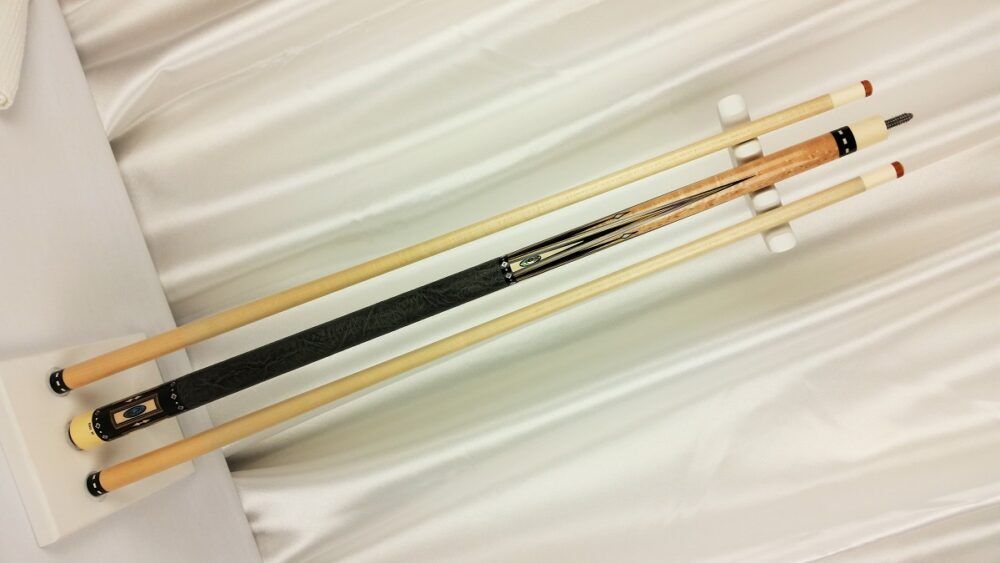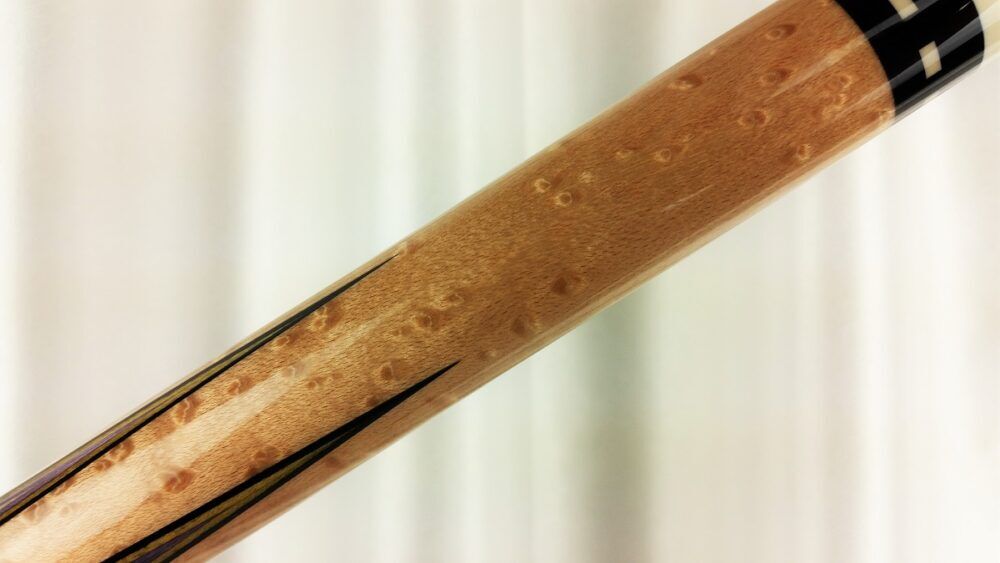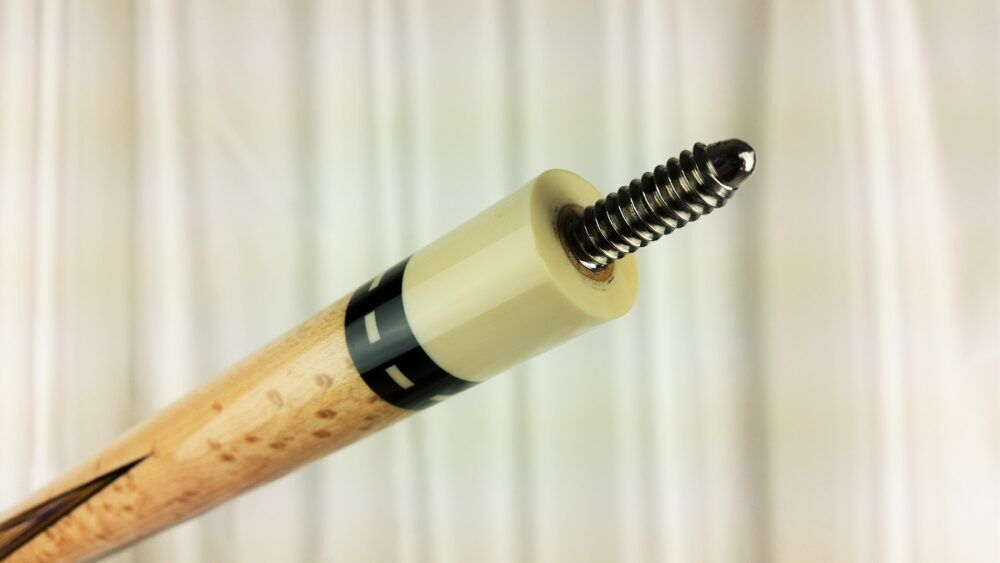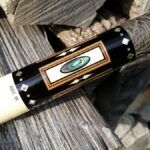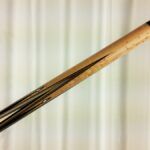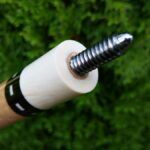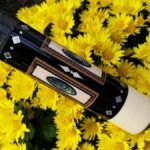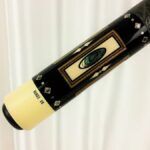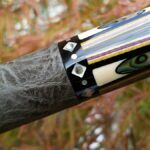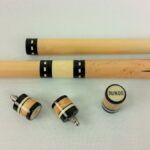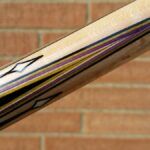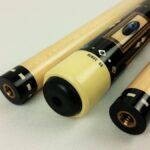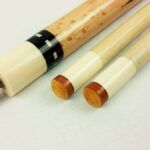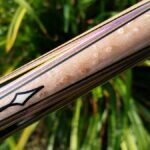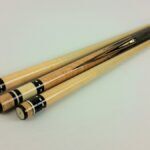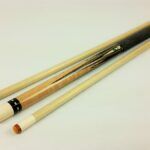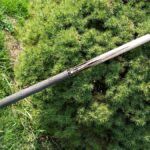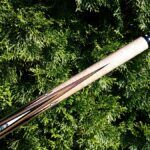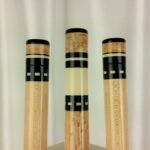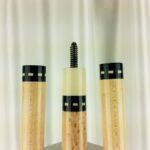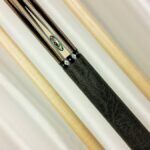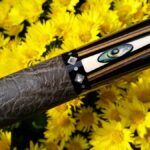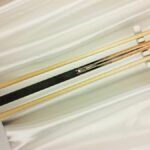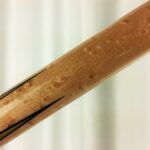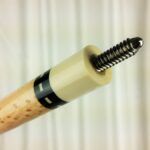 Bob Runde
Sold
One word, Loaded. Just look at the pictures. All of the white, with the exception of the butt cap and joint protectors, is natural material including the ferrules. Box veneers in the butt. Abalone and Mother of Pearl accents. Rich textured Spanish Bull wrap. Great color combination in the veneers. New Kamikaze medium tips. Custom matching joint protectors. Bob's flat faced 5/16-14 joint that provides a tremendous hit that rivals any big pin flat joint. This is a great collectible that you will not be able to keep in the closet.
"This Runde plays so Good! Thank you again." Steve / Cheboygan, Michigan
Description
Condition: Excellent
Weight: 19oz.
Length: 58"
Wrap: Spanish Bull
Joint Pin: 5/16-14 Flat Faced
Material: Natural
Diameter: 0.83"
Butt Length: 29" Weight: 15 oz.
Balance: 18-1/2"
Shaft 1: 13.1 mm / 29" / 3.9 oz.
Shaft 2: 13 mm / 29" / 4.1 oz.