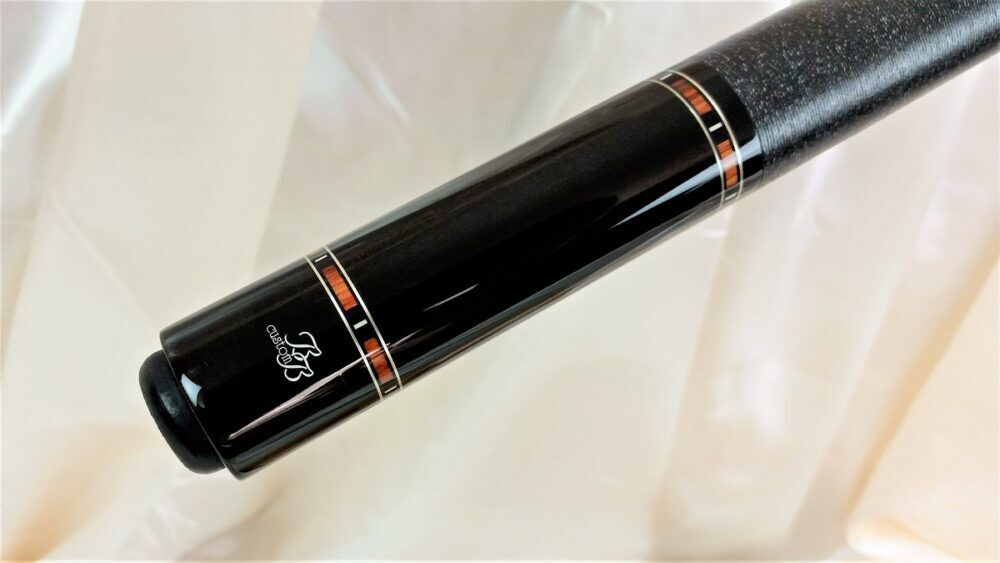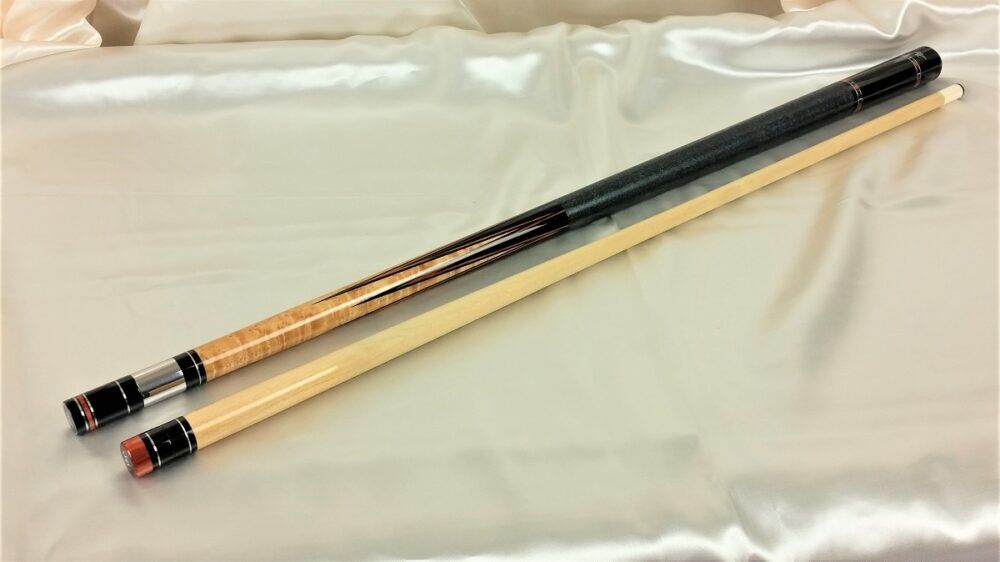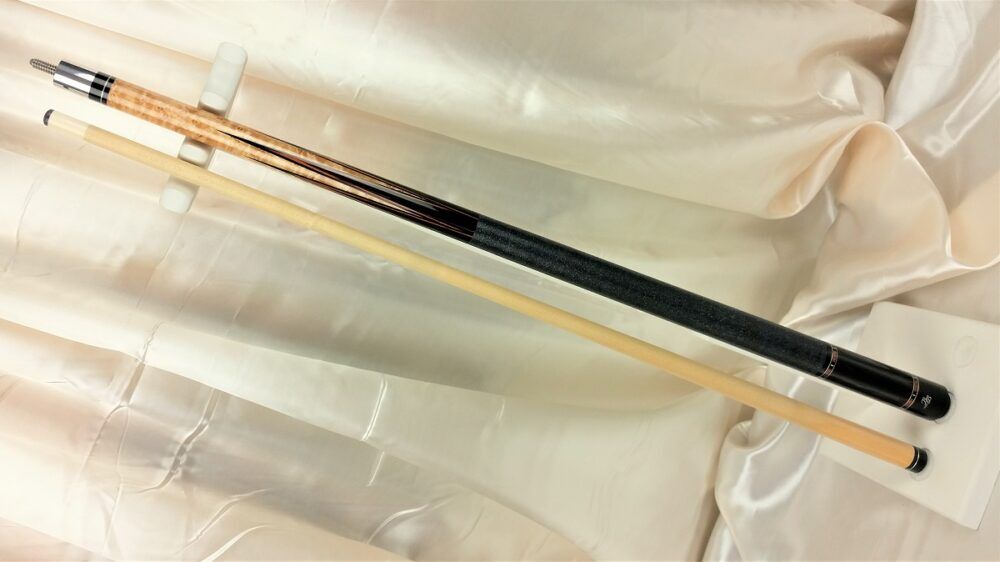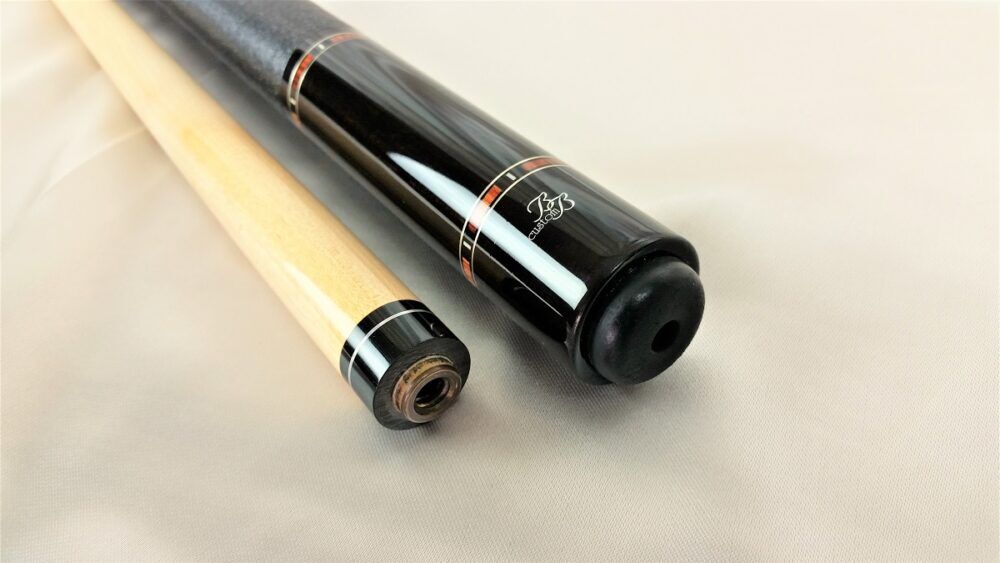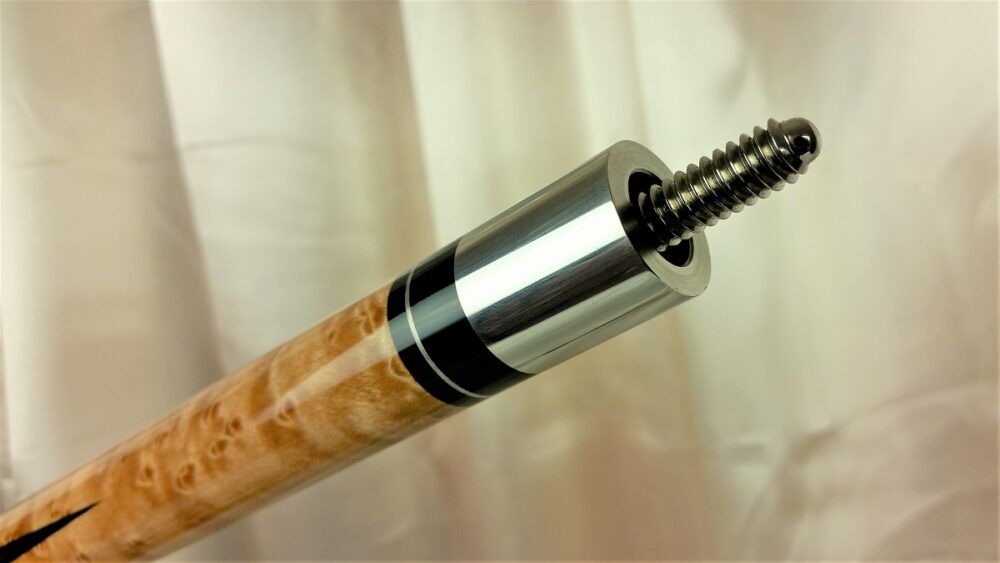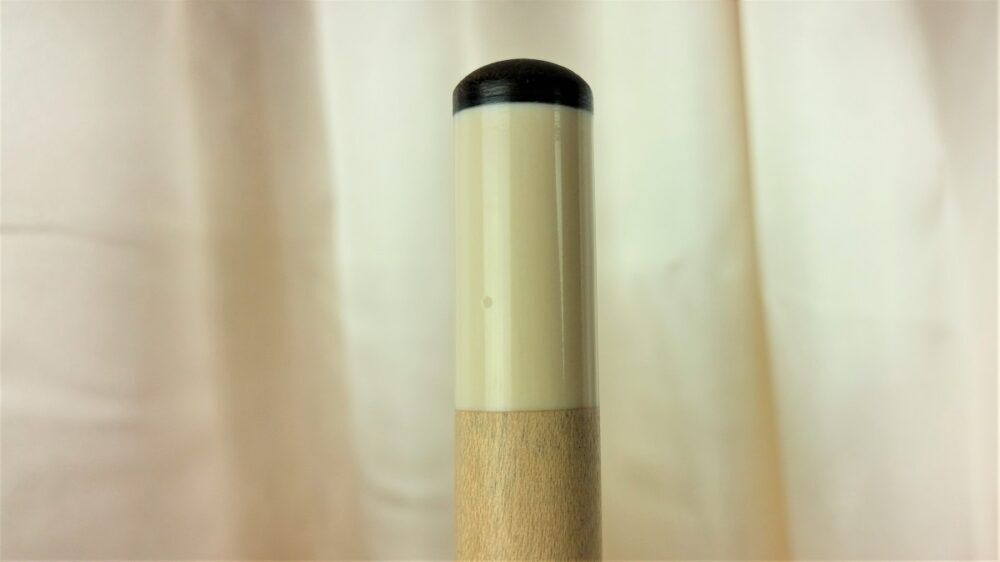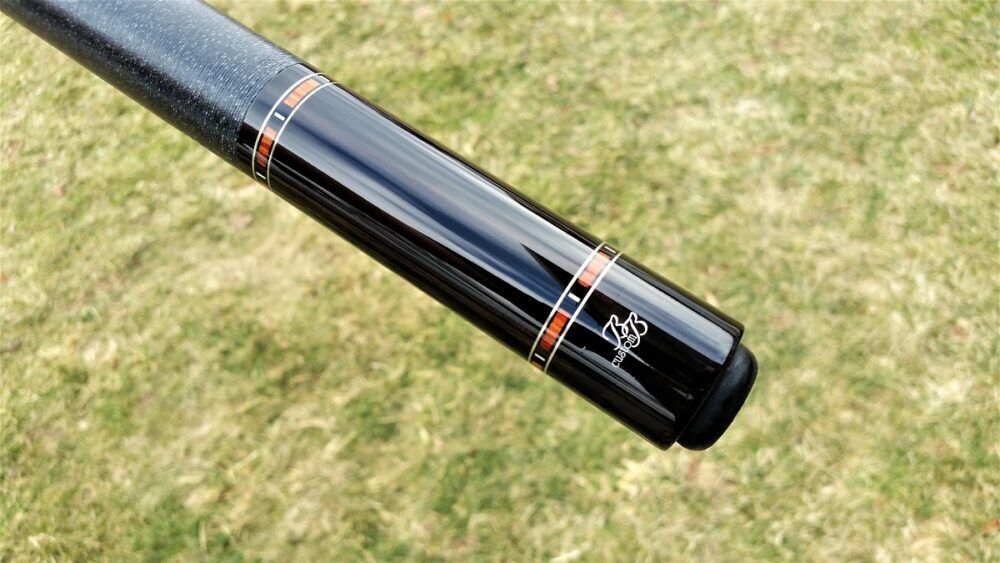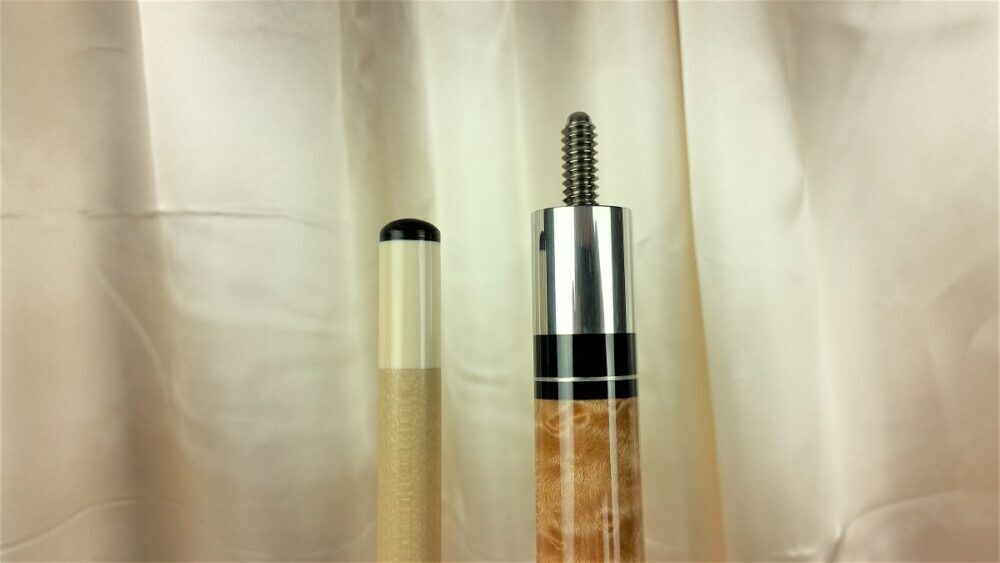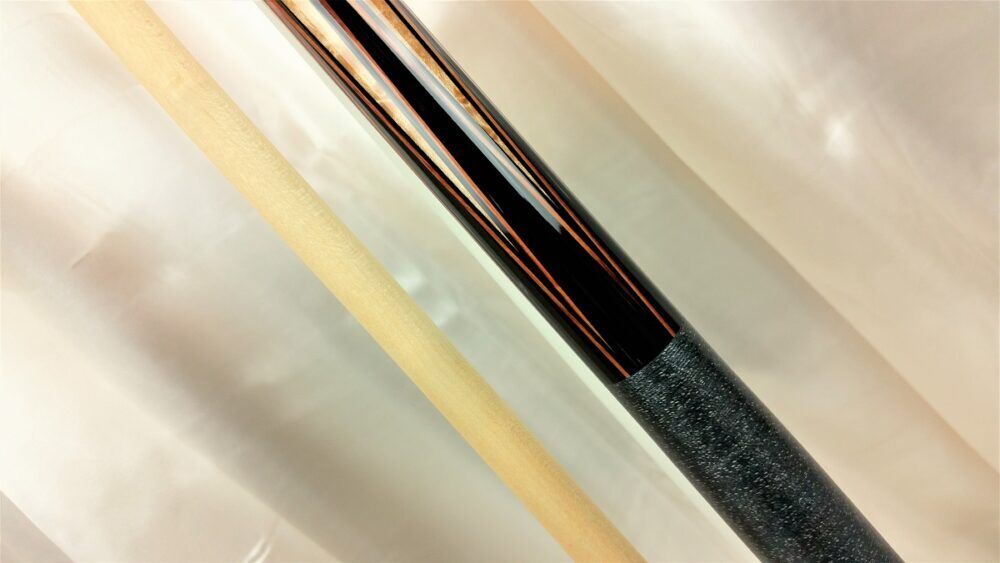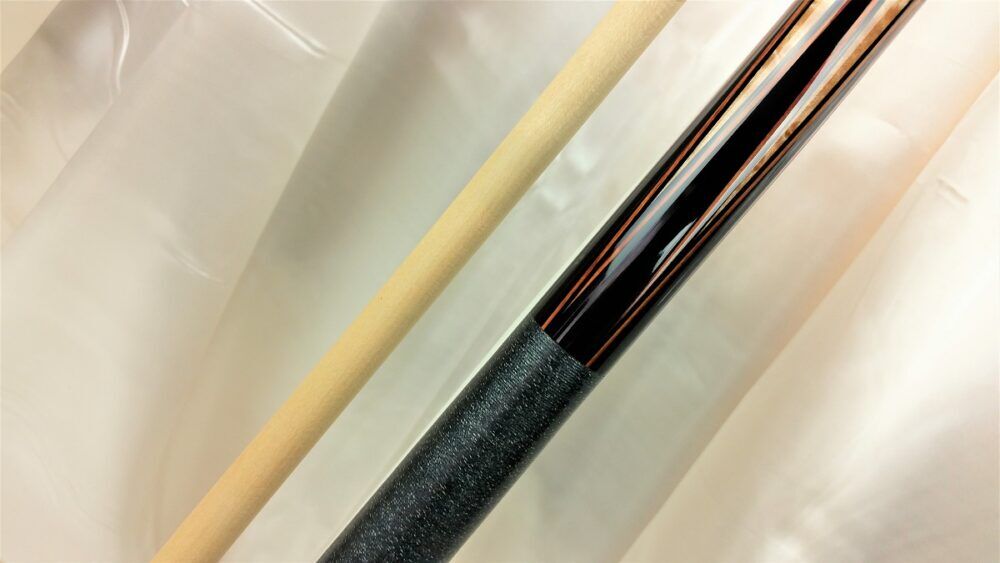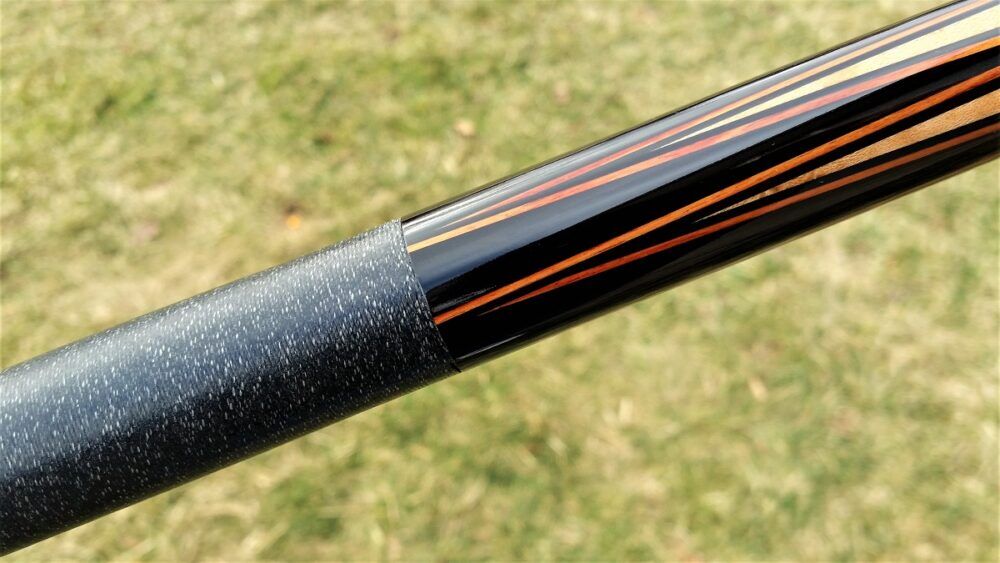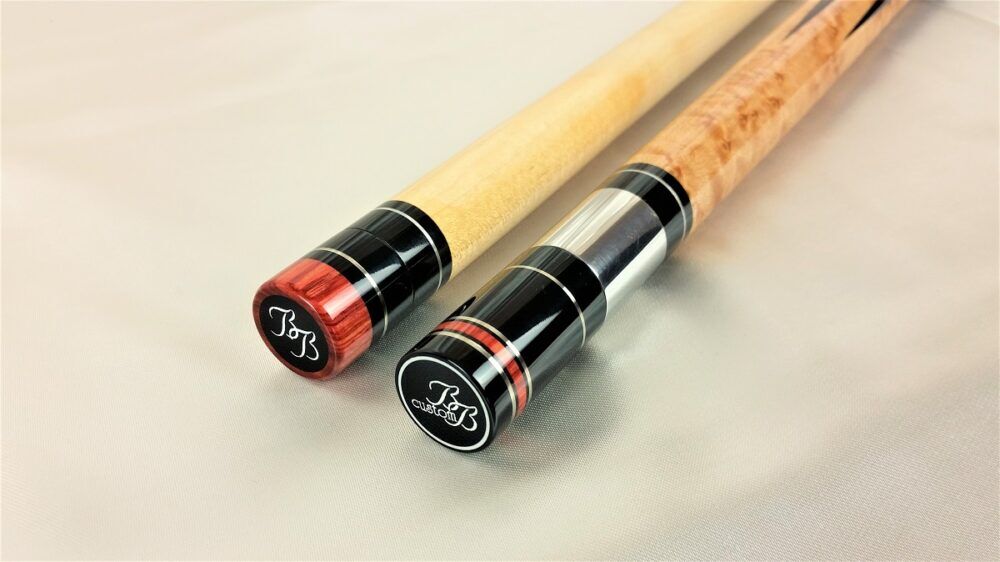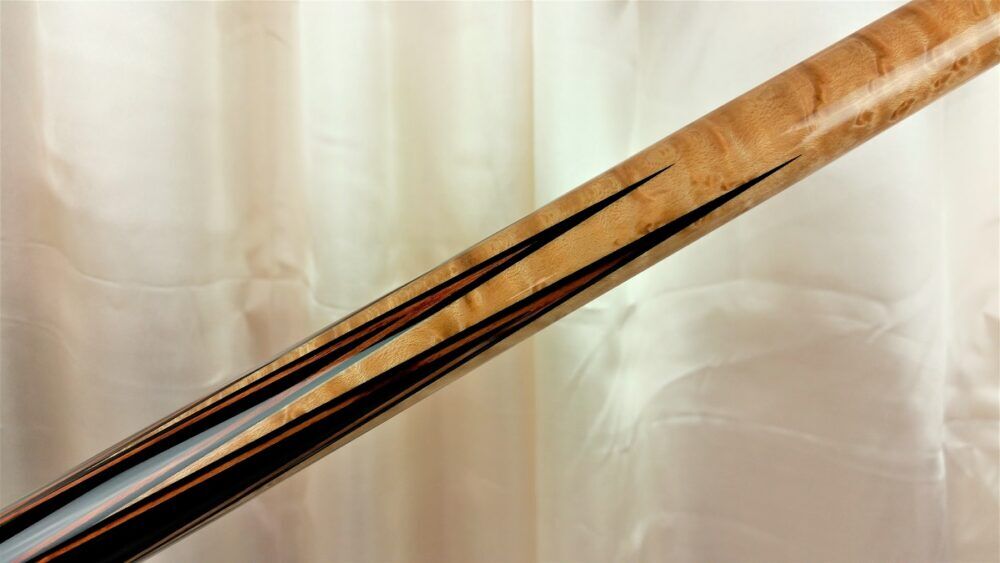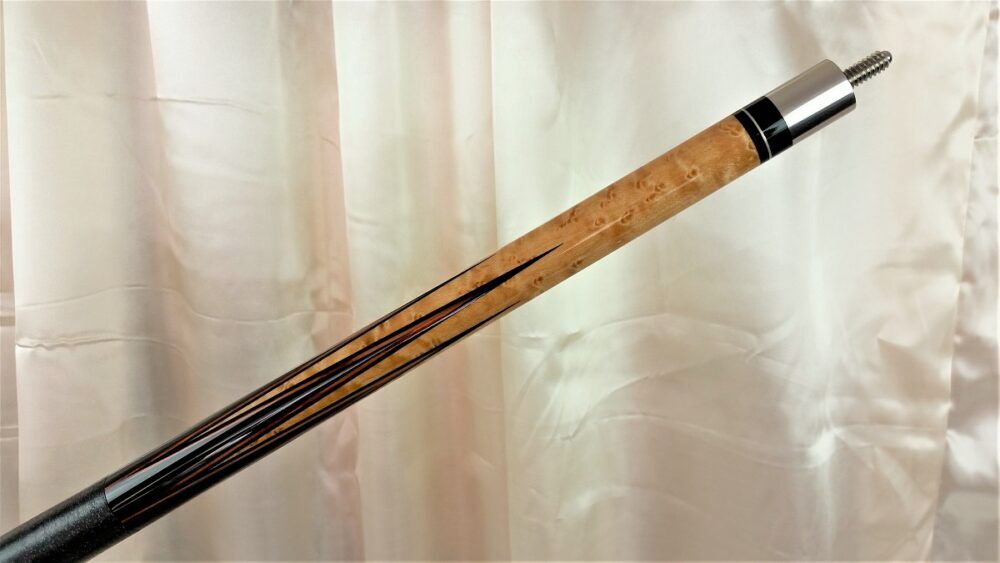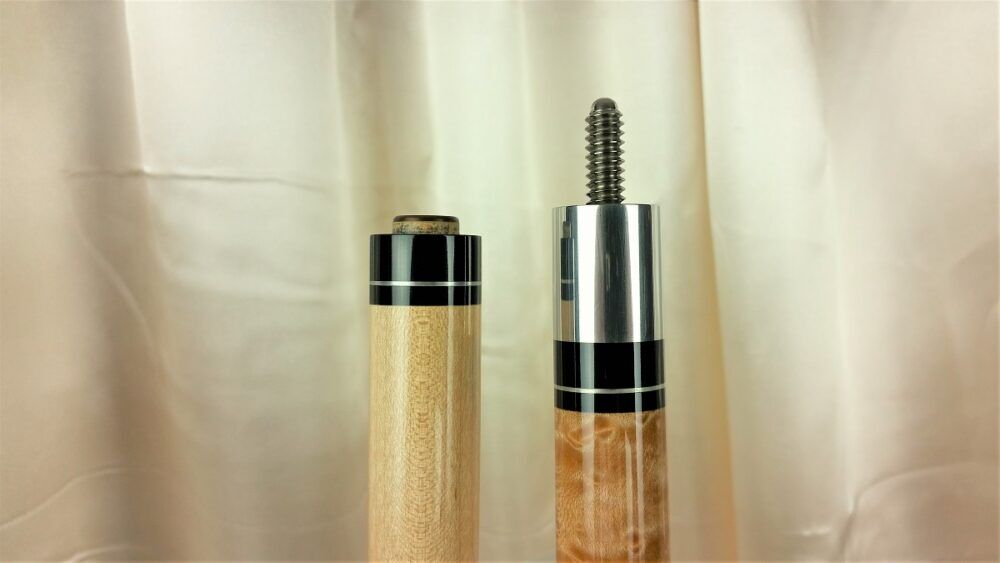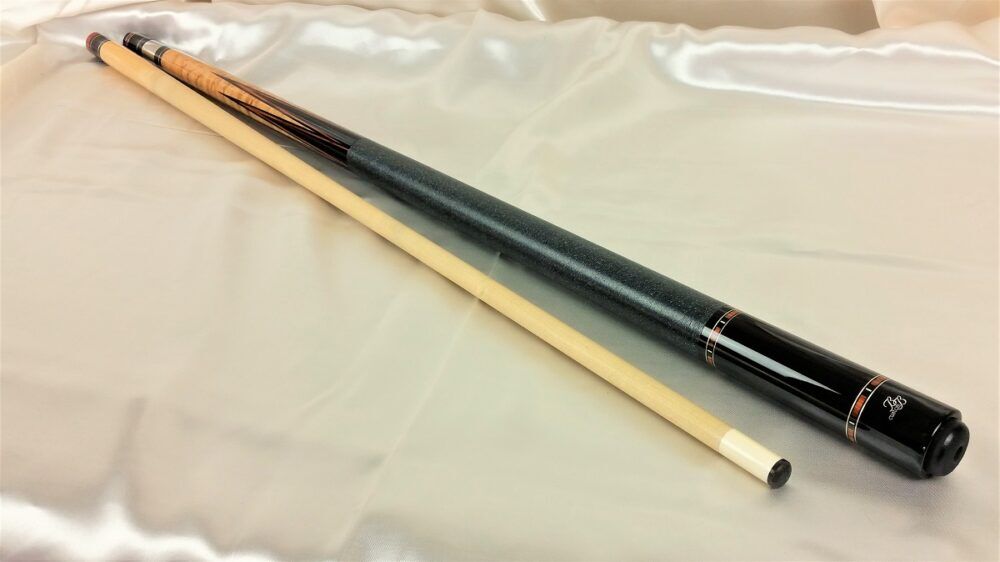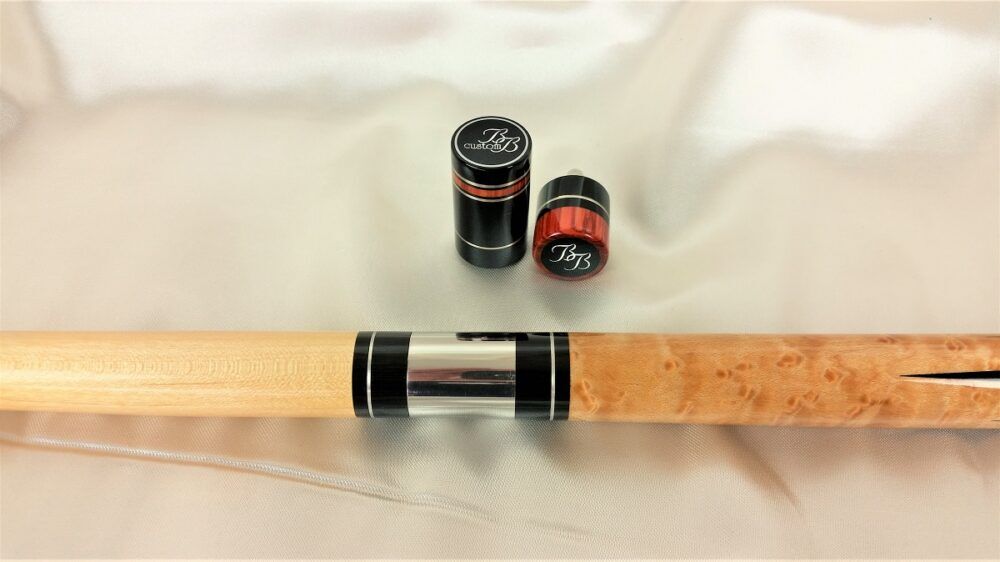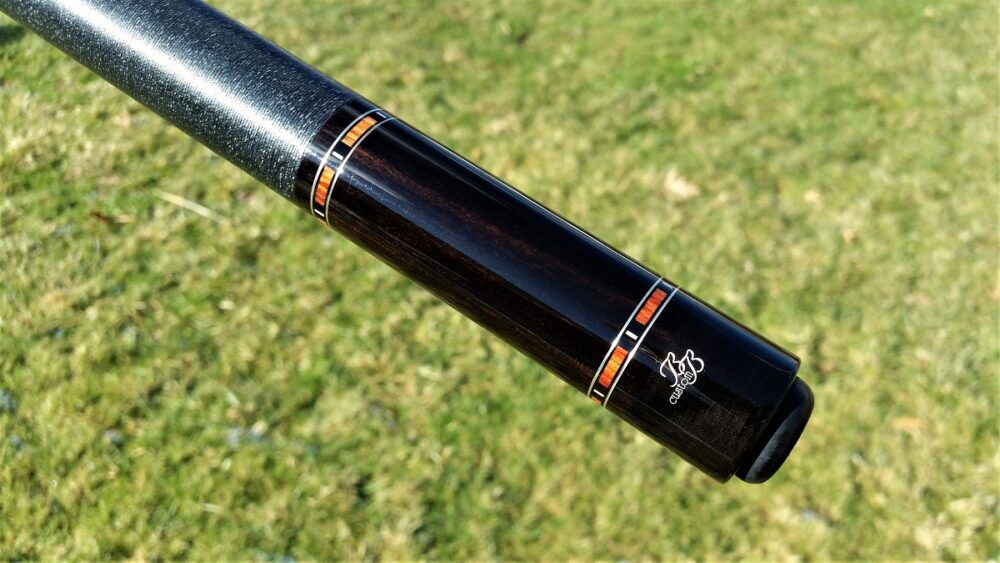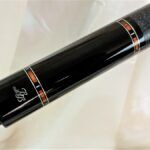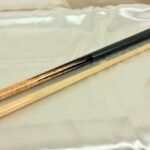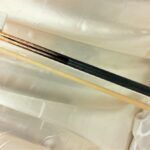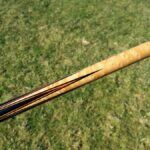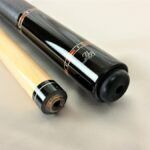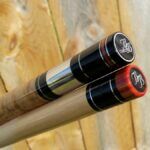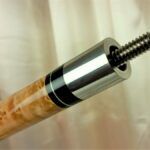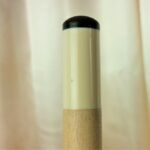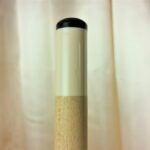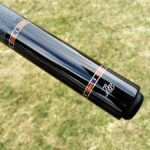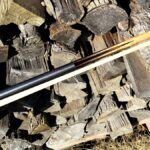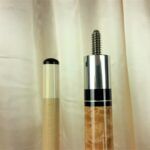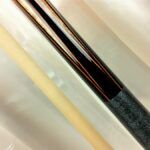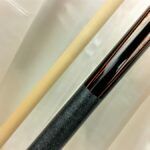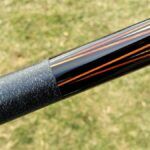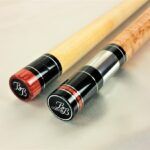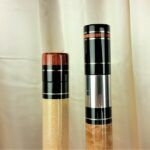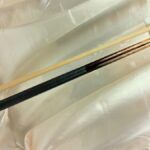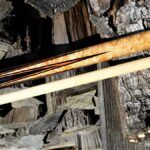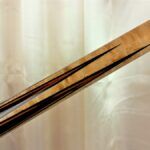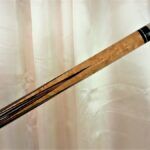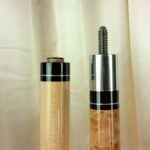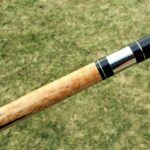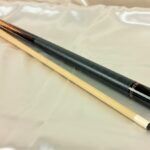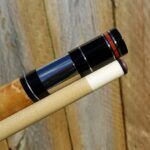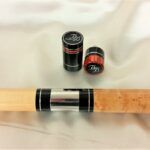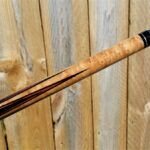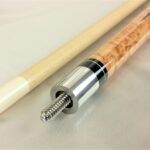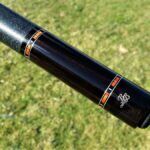 Black Boar Custom Six Point
Sold
Here we have a rare offering. Tony used three logos from his first cues to present day. The CustomBB logo was used to introduce his six point cues. Players and collectors feel that these are his best playing cues. Unfortunately this particular logo took much time and extreme care to engrave. To the point that Tony only did this logo on a handful of cues. He then switched to the more simplified BB. Making the CustomBB logo very very rare.
This cue also features another rare aspect seeing that it is built with L-Channel points. There are 18 distinct points in the forearm. Tony never uses veneers. This method is very time consuming to do. To the extent that Tony has not duplicated them again since the mid 90's. It is estimated he built 15-20 total cues with the L-Channel points and out of those only a very few with the Custom logo. Seeing that this cue has both, makes it a real find for a collector. The return points of Tulip, just above the wrap, are razor sharp and add a stunning look that can't be achieved with any amount of inlays.
This was a one owner cue when we acquired it. The owner stated to us that they never had any work done on this cue by any one. Including Tony. This cue is all original. There is one small pock mark on the natural ferrule. The mark has no effect on the cues playability. We feel it is best to leave it and keep the cue in its original form.
This cue is stunning! The quality and attention to detail are hard to describe in simple terms or pictures that honestly just don't do it justice. It hits a Ton…as many like to say. Thank you so much for parting with something I am sure you will some day wish you hadn't. 🙂 It is in good hands. Thank you again. Christopher / Arizona
Description
Condition: Pristine / Original
Weight: 19.8 oz
Length: 58"
Wrap: Linen
Joint Pin: 5/16-14
Material: Steel
Diameter: 0.838"
Butt Length: 29" Weight: 15.7 oz
Balance: 18-3/4"
Shaft 1 Size: 12.96 mm Length: 29" Weight: 4.1 oz Ferrule: Natural