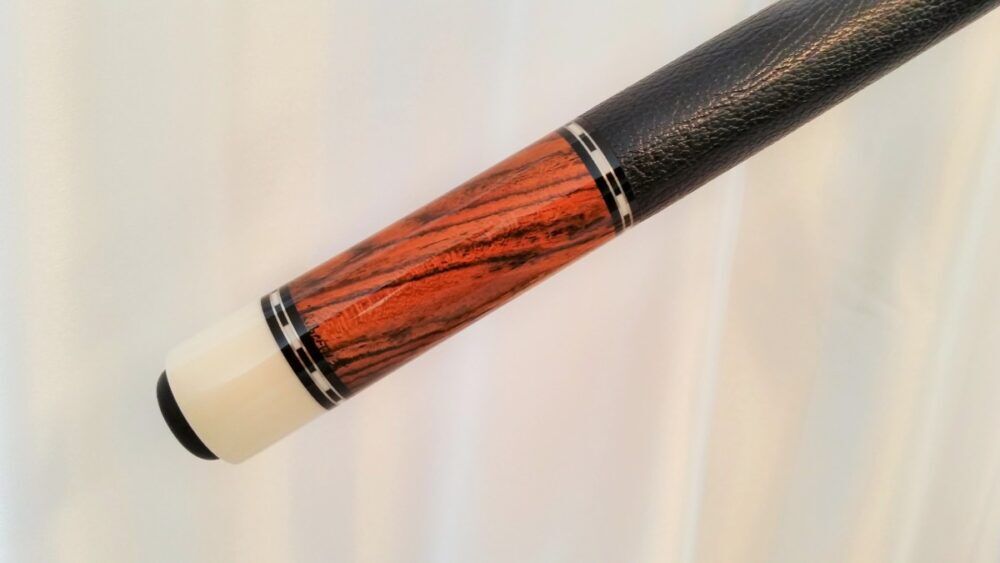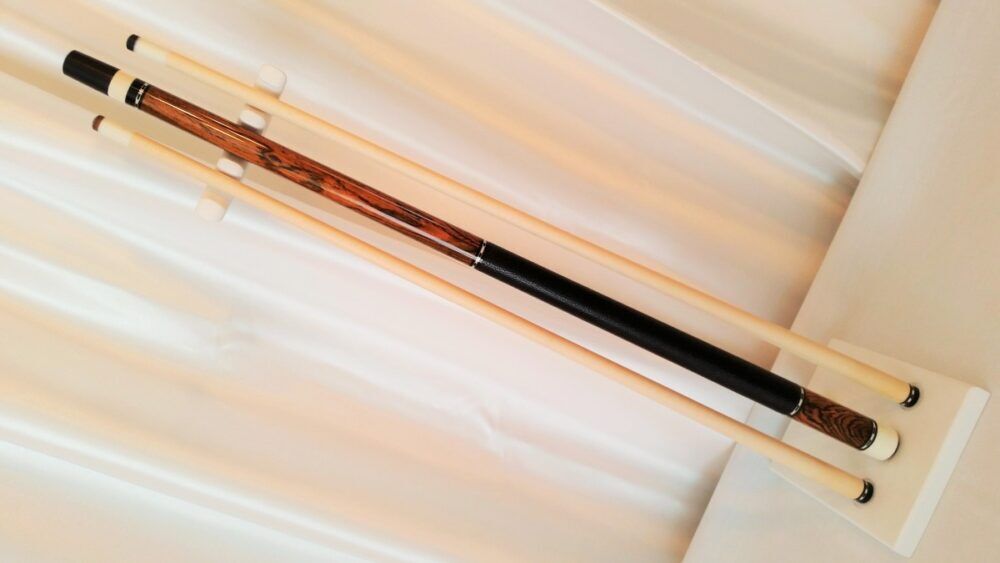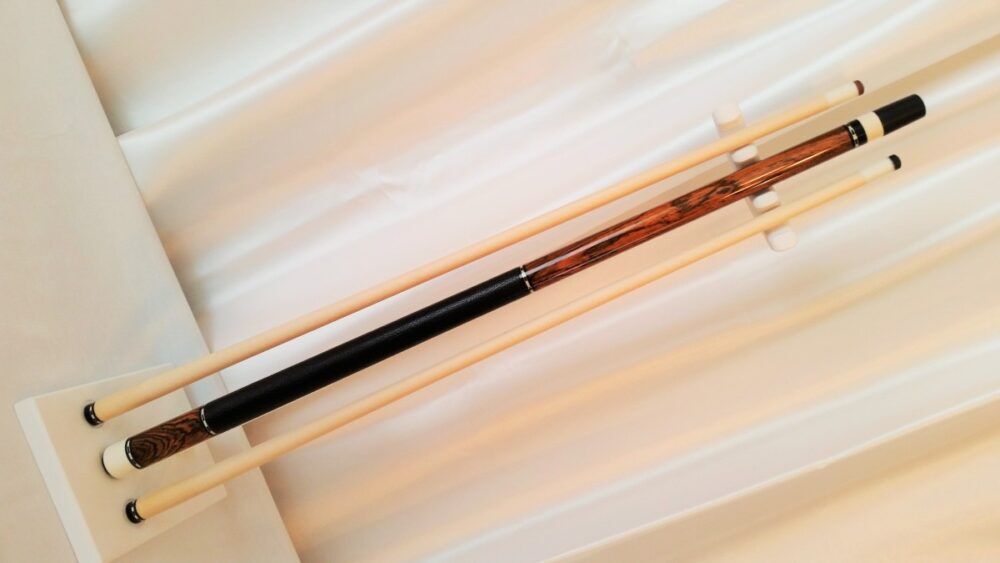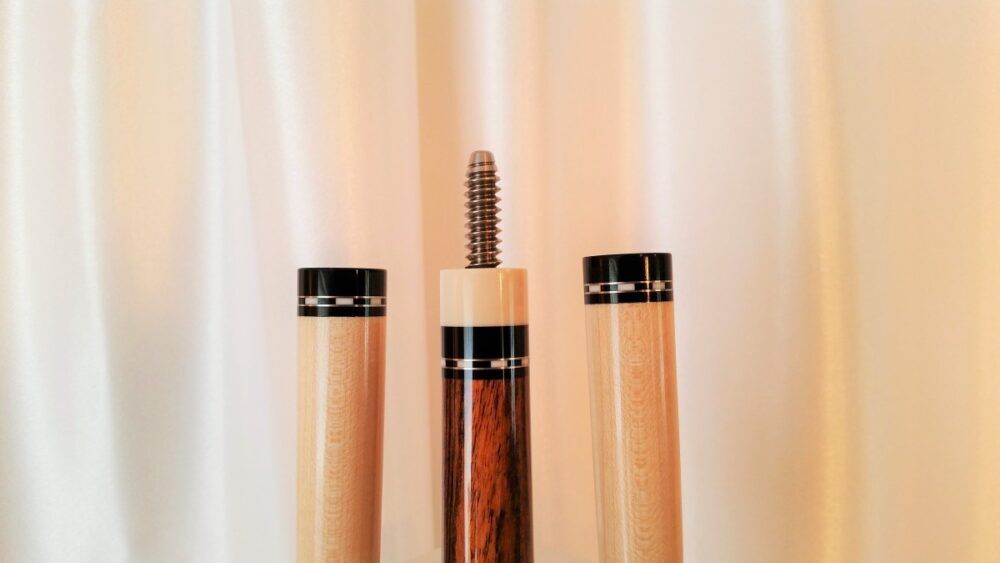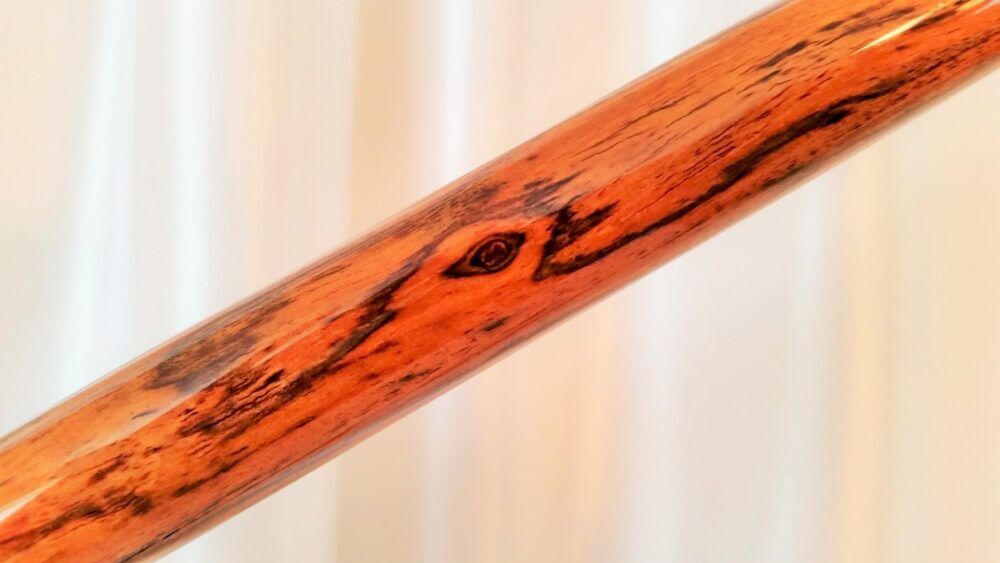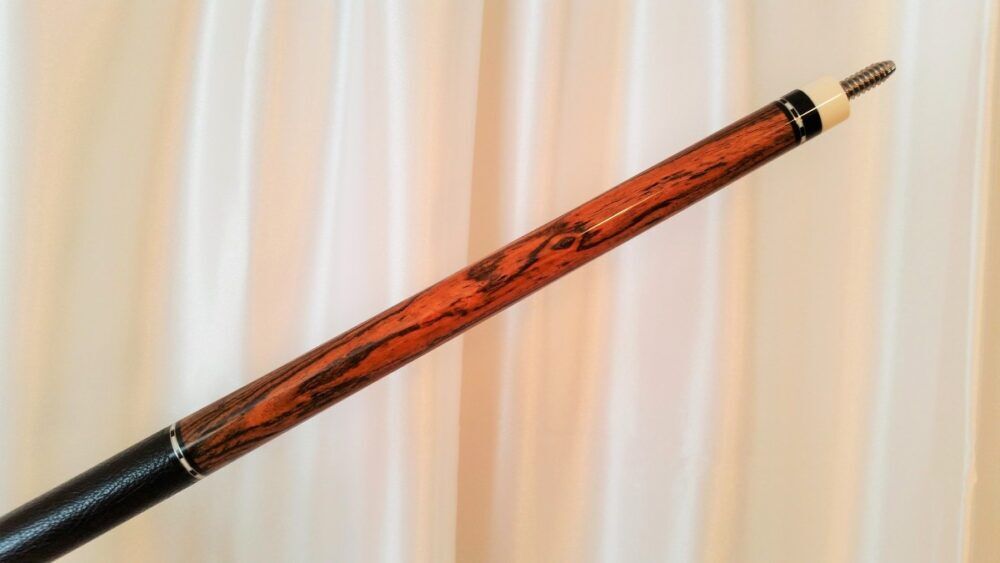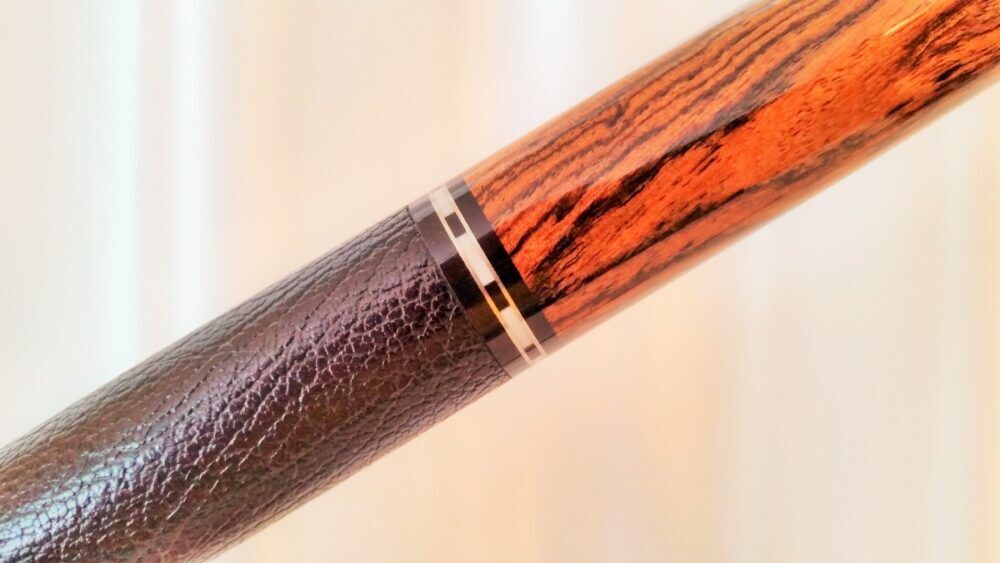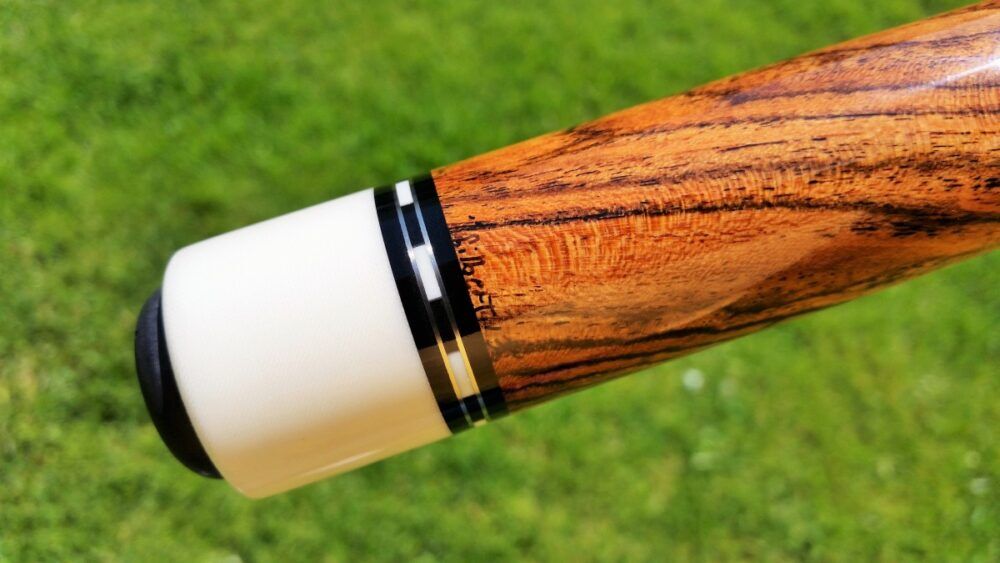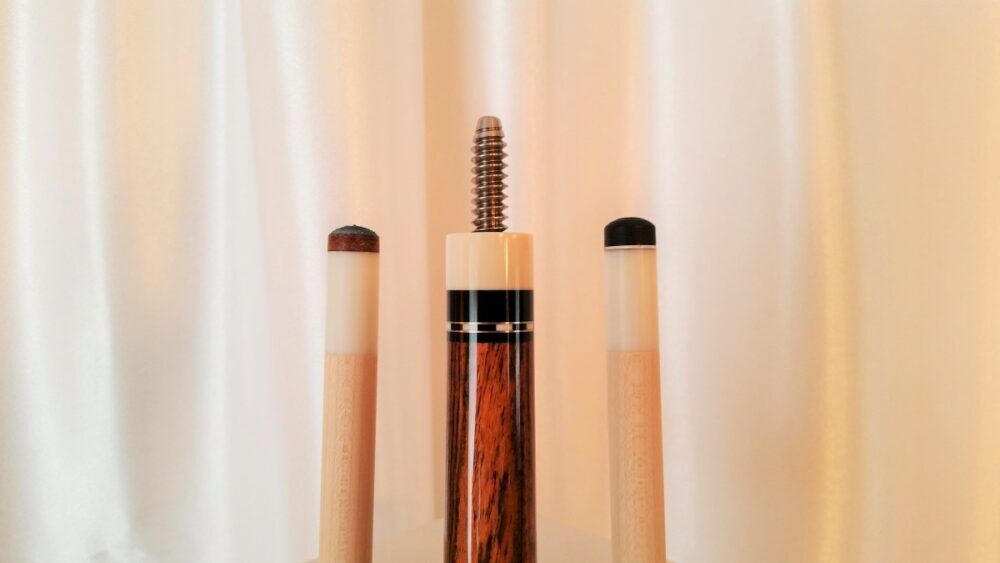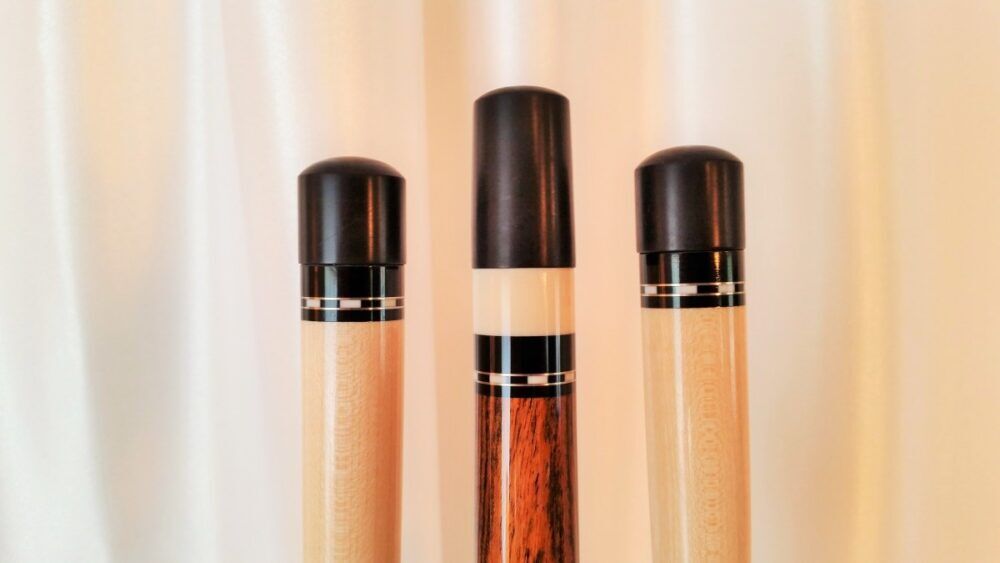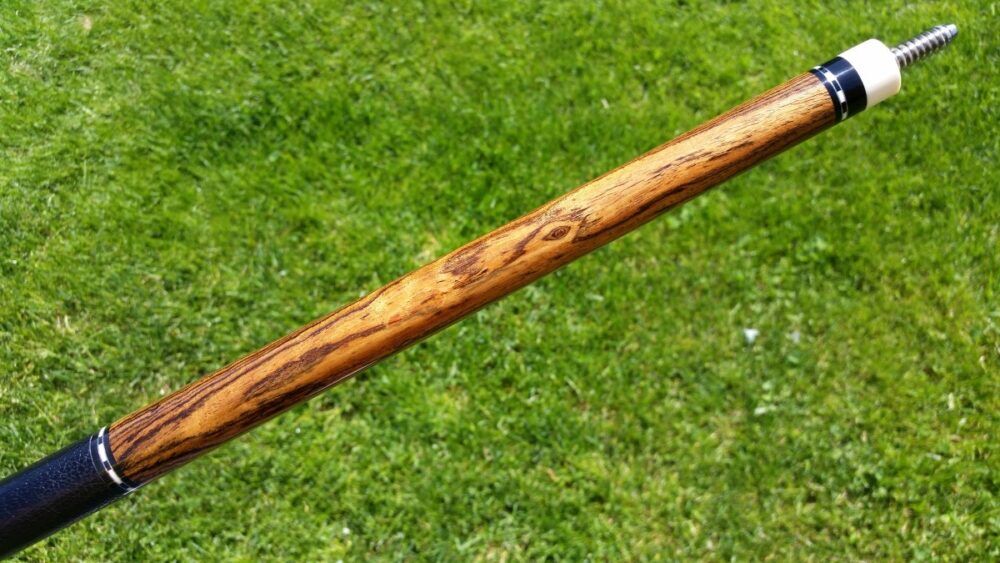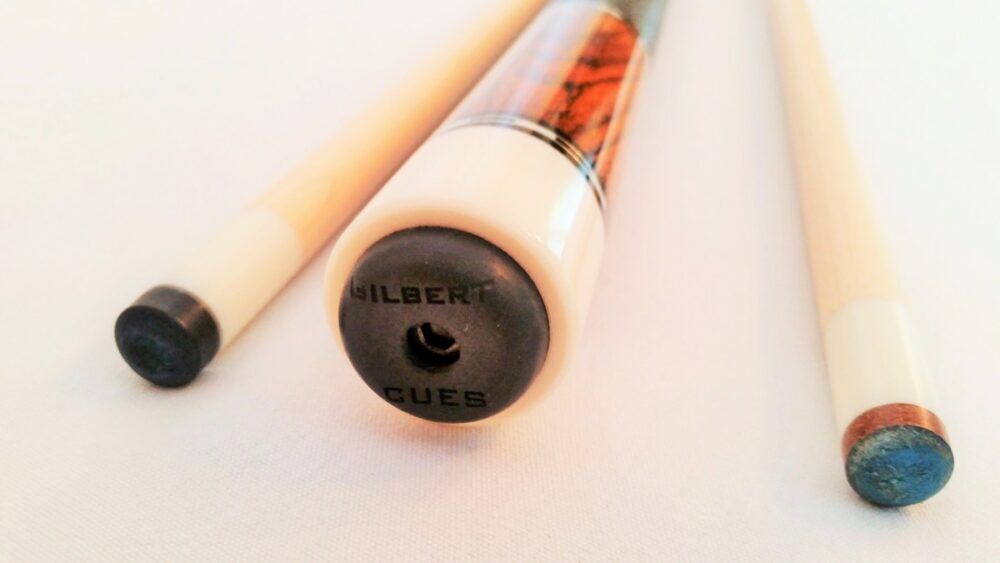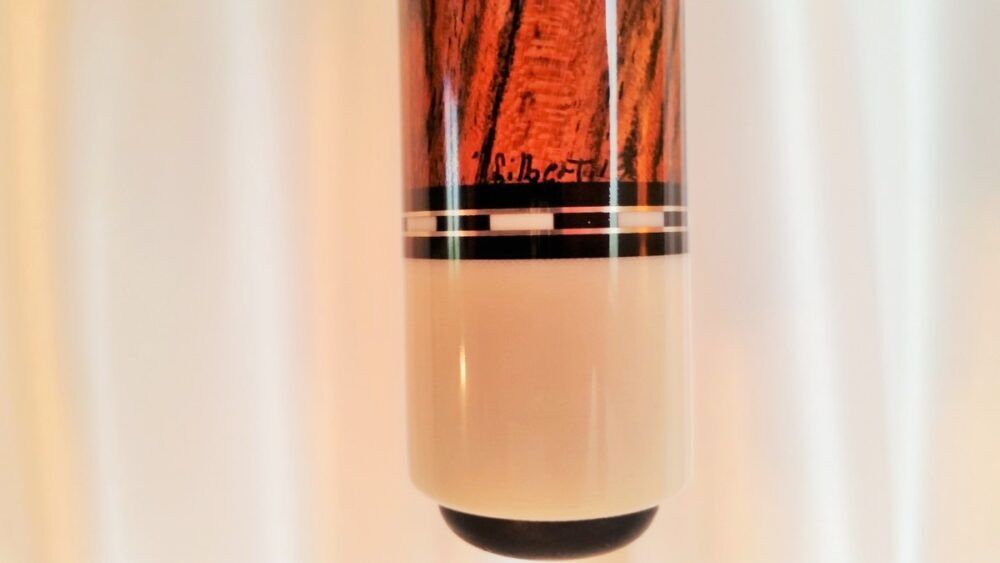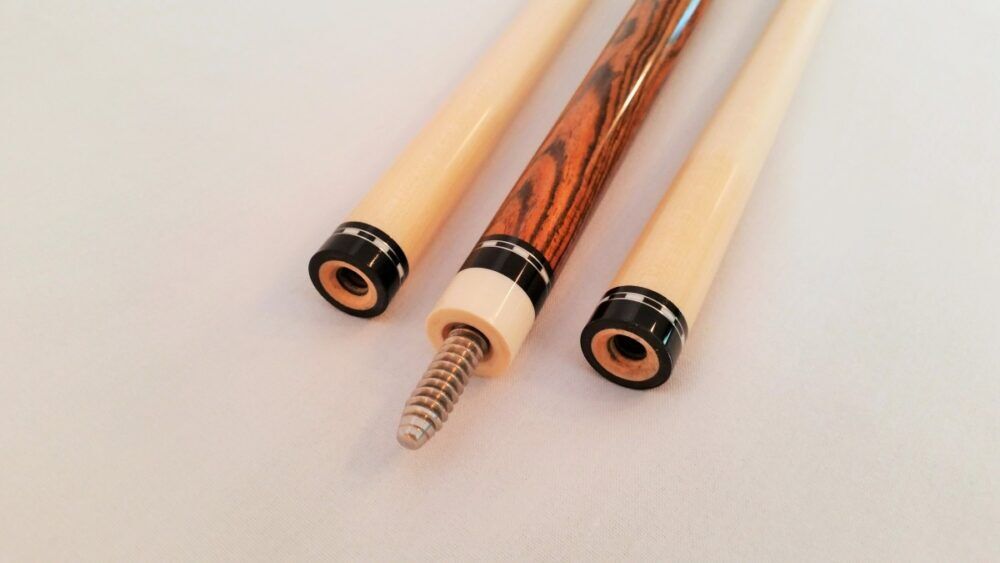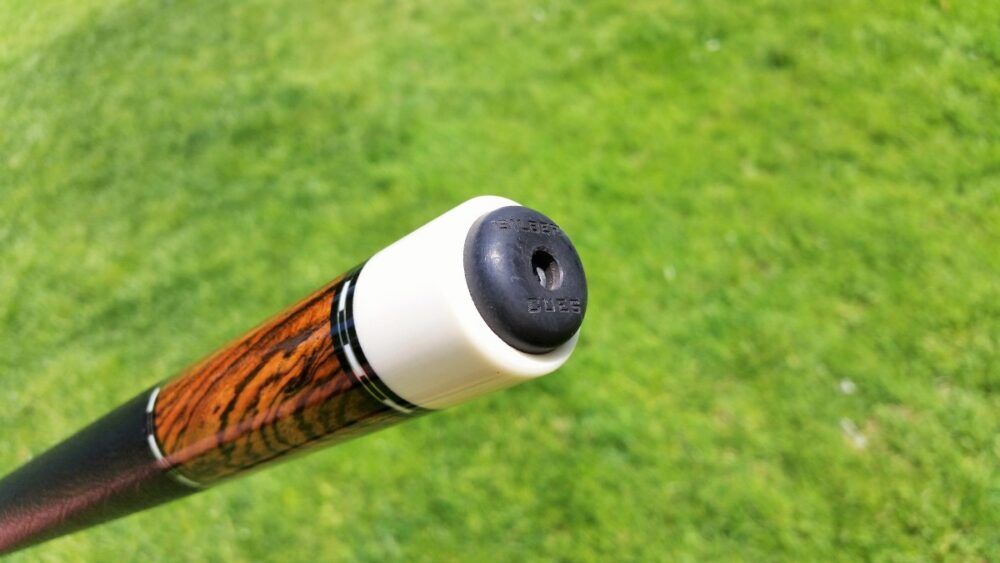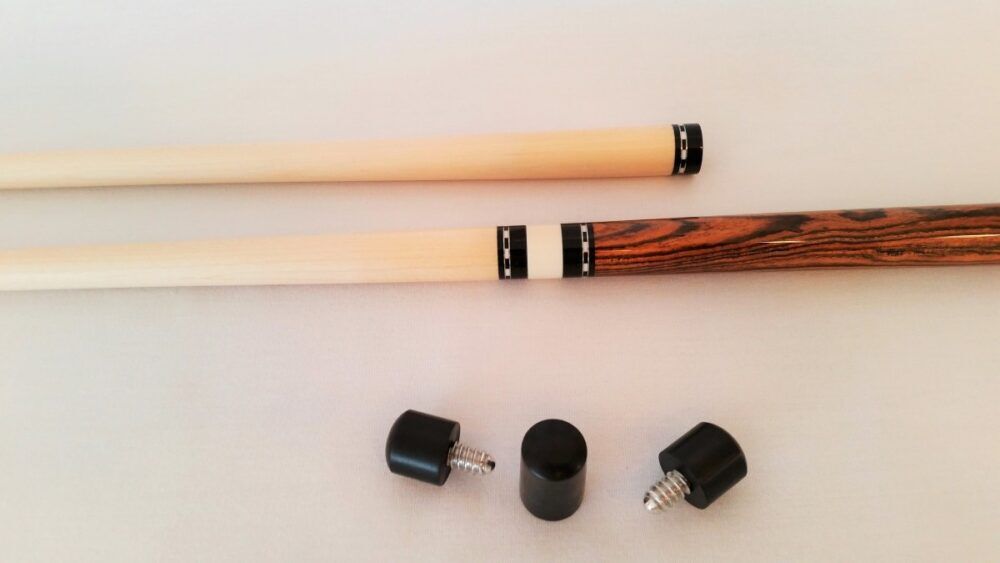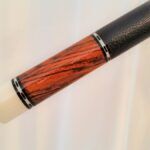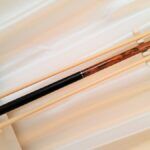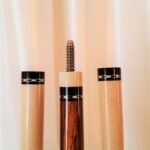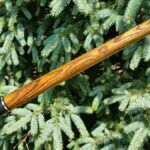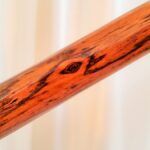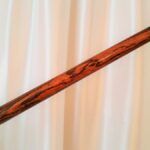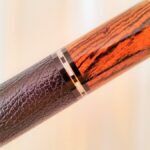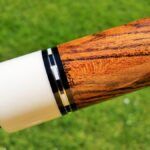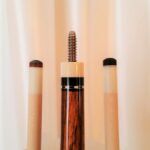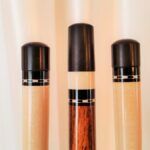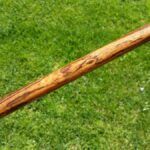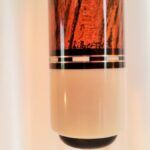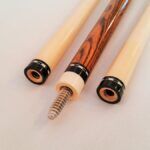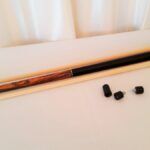 Andy Gilbert
Sold
Beautiful Bocote forearm and butt sleeve. Not surprising; both shafts are the exact same, one of Andy's signature commitments to excellence. The joint is all natural material, The butt cap and ferrules are lbm. For some bonus added cool factor check out the built in 8 ball logo in the wood grain. Two years old and very lightly played, this is a super deal on a 2 shaft custom from one of the best builders out there.
"The cue is a cannon! Thanks for all your help". Al / New York, New York
Description
Condition: Like New
Wrap: Textured Leather
Weight: 19.6 oz.
Butt: 15.7
Length: 58″
Balance: 19″
Joint Pin: 3/8 – 10
Material: Natural
Diameter: 0.84″
Shaft 1: 12.9 mm. / 29″ / 4 oz.
Shaft 2: 12.9 mm. / 29″ / 4 oz.