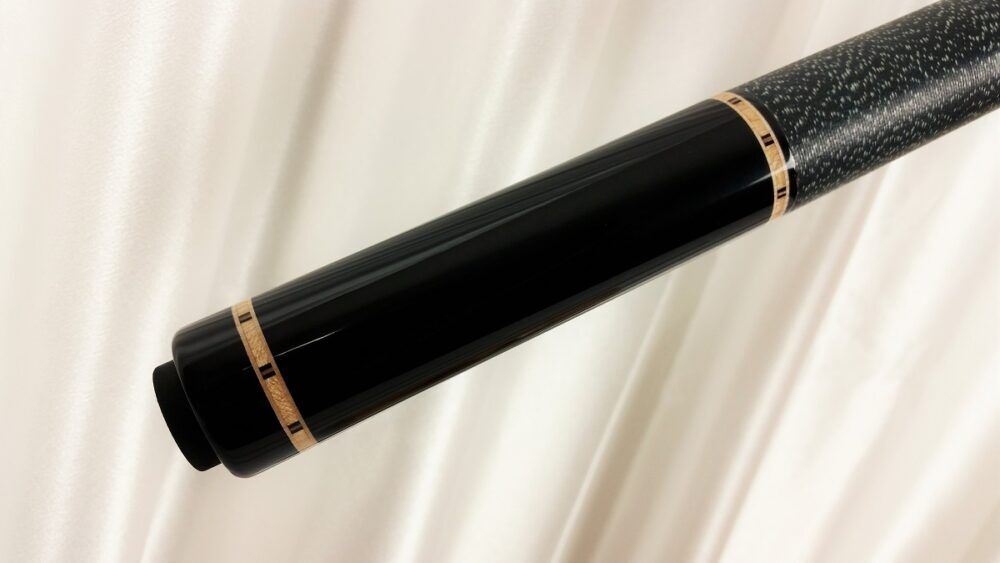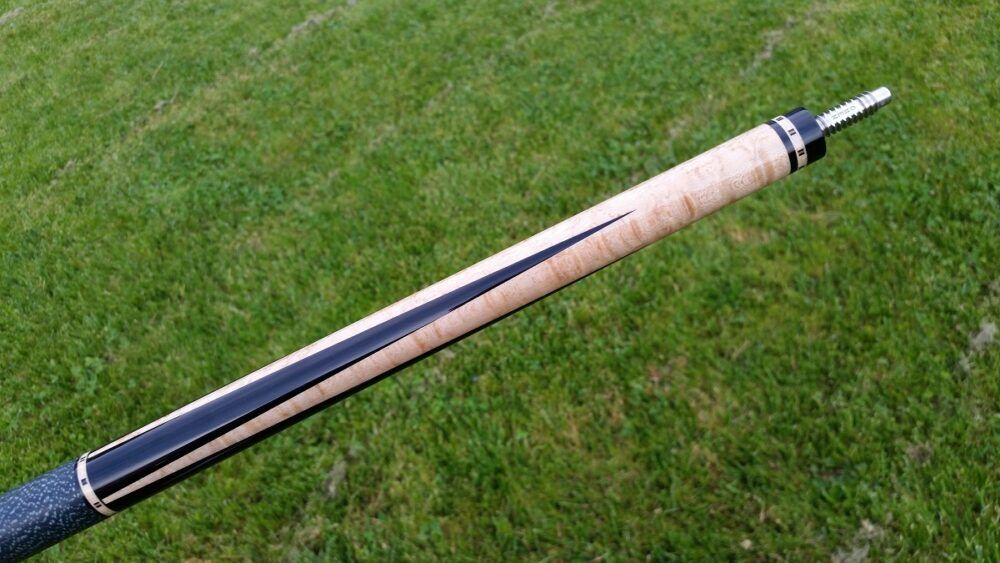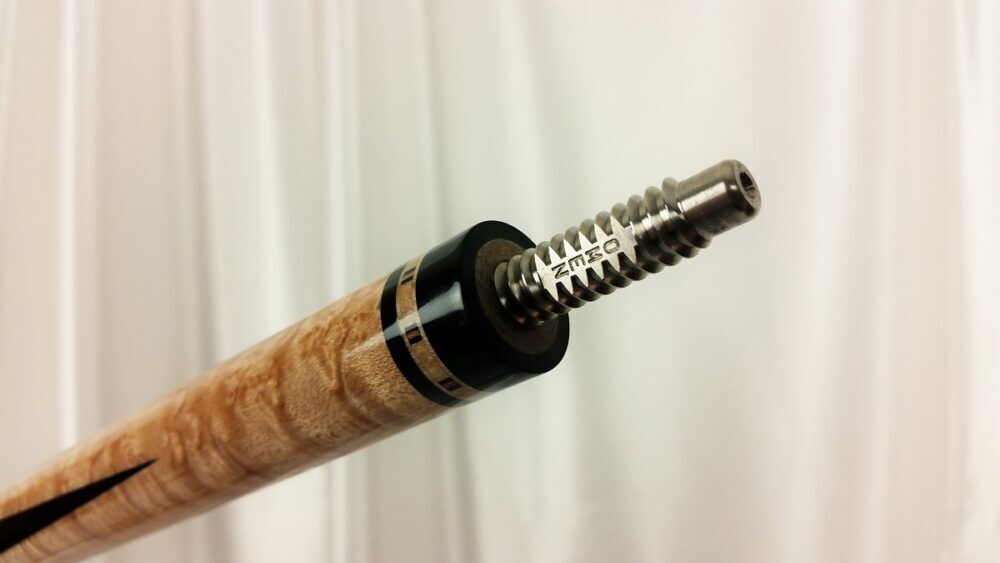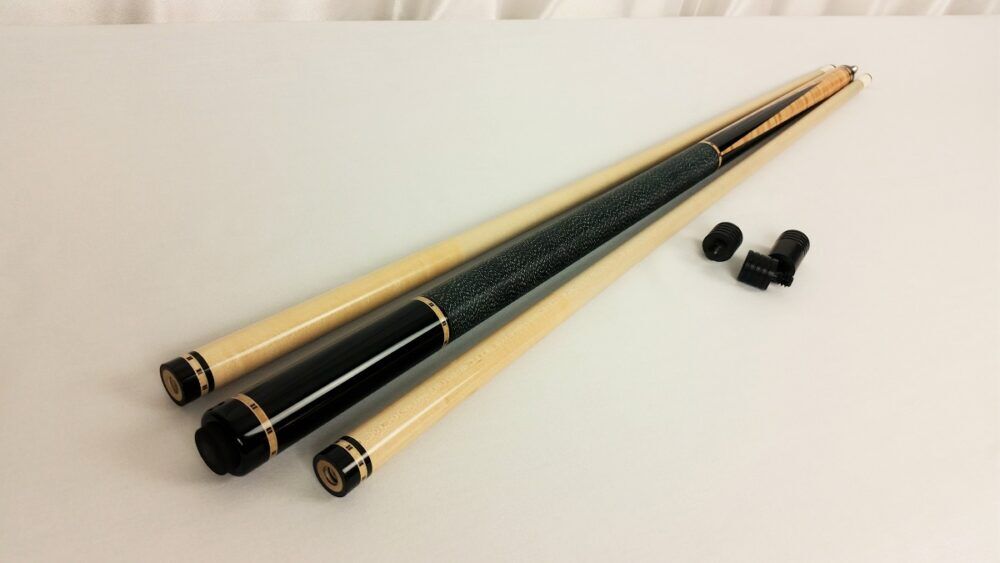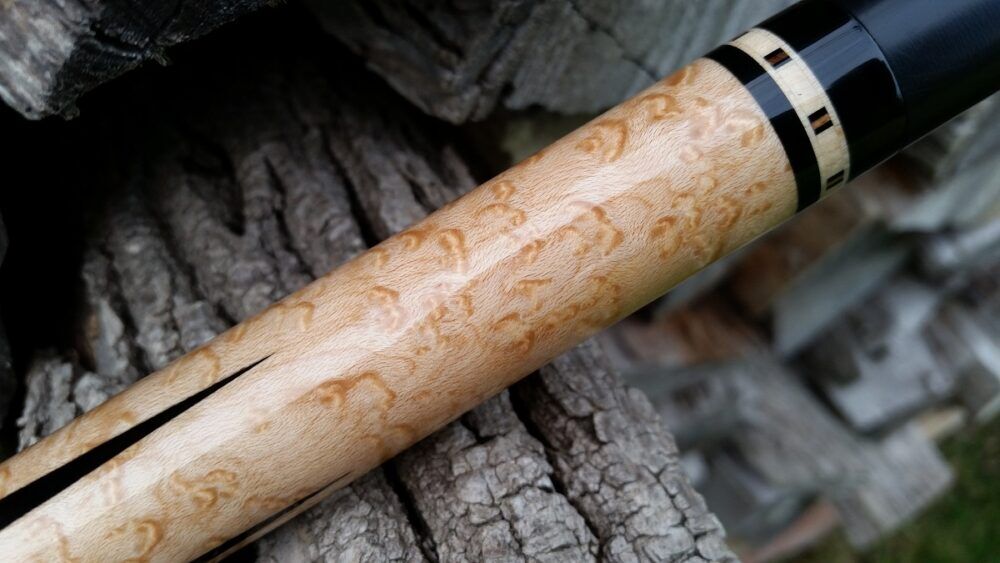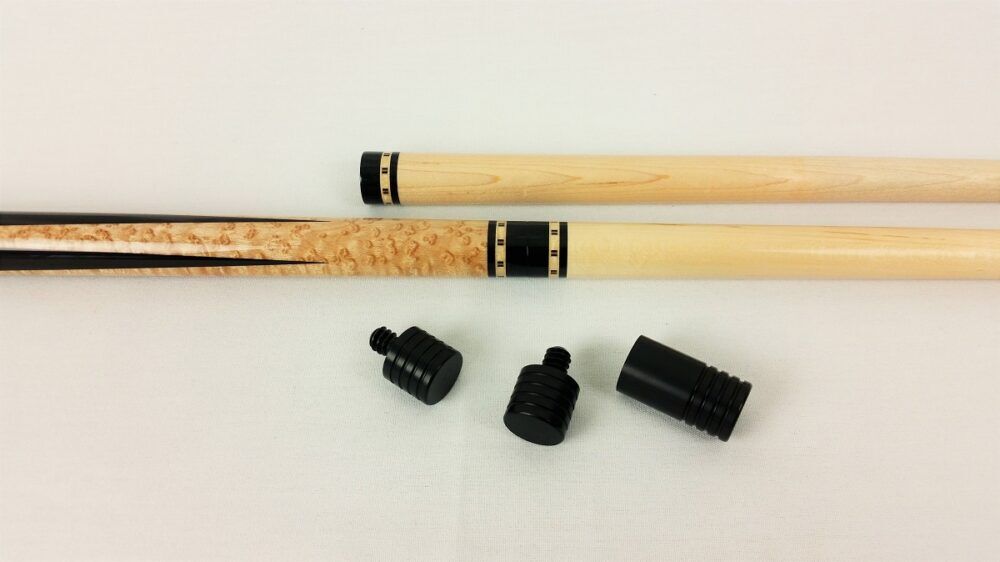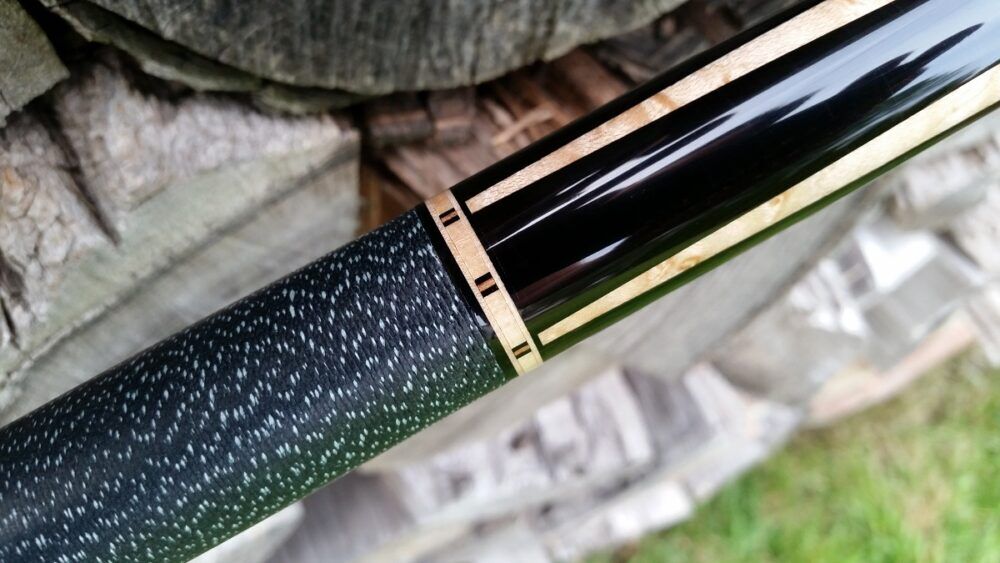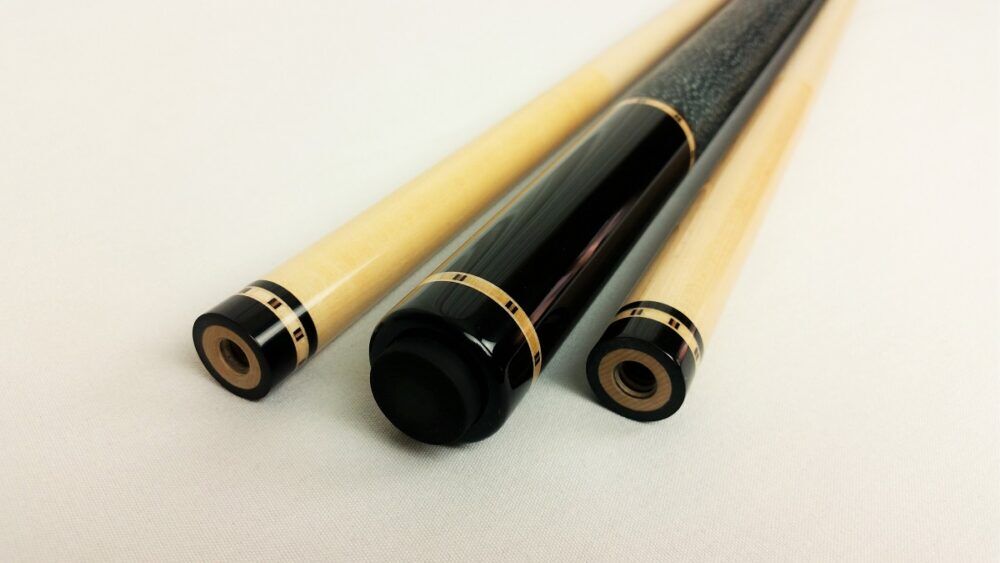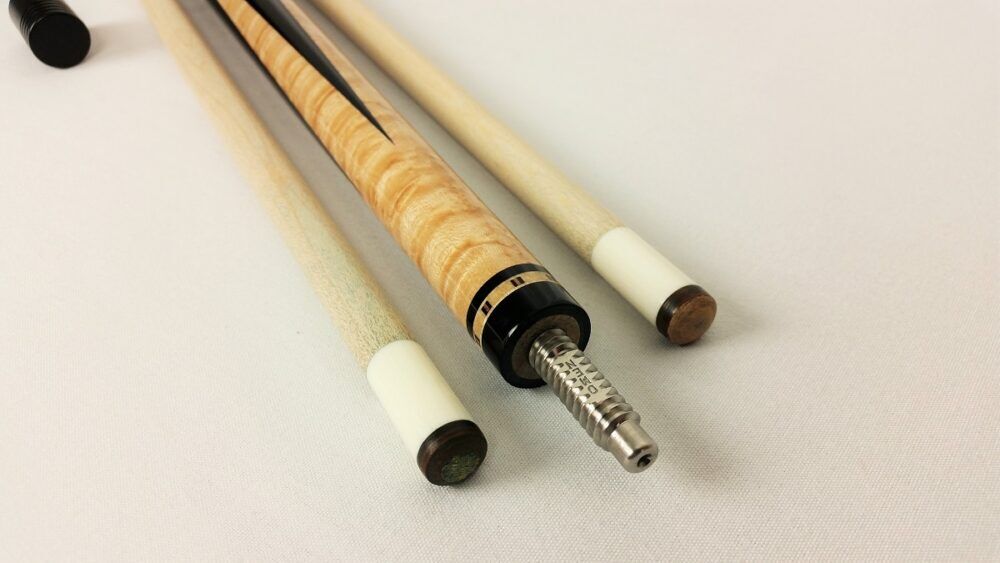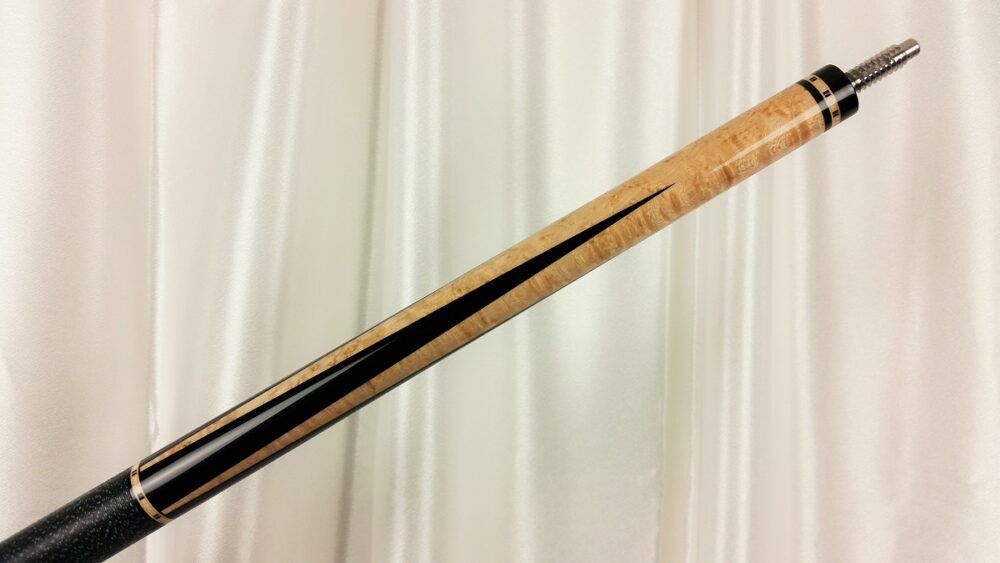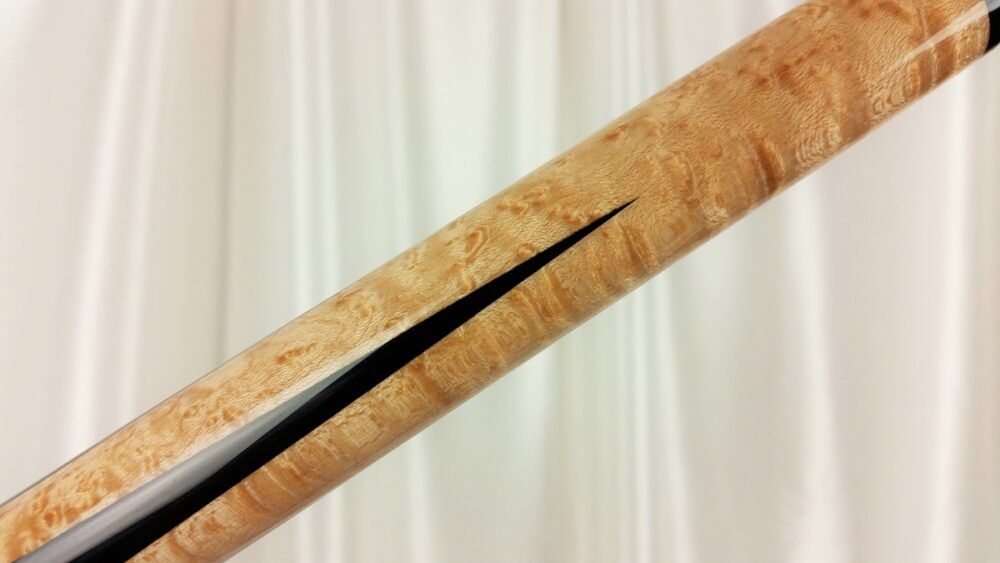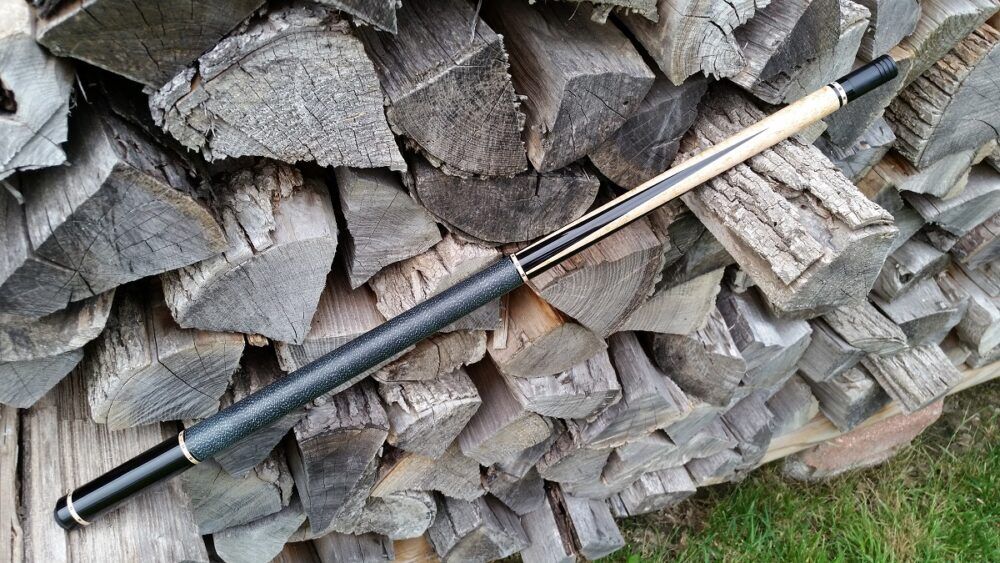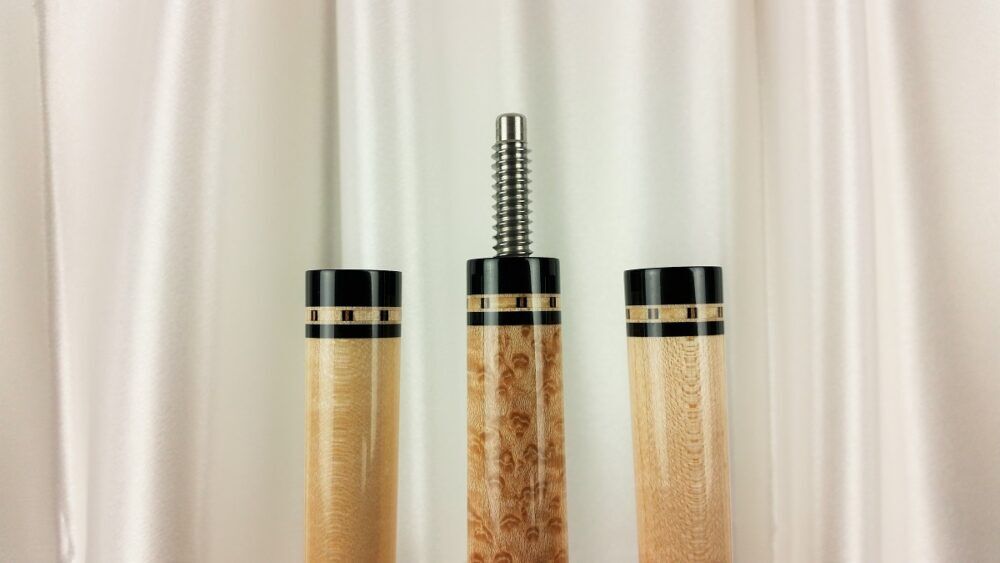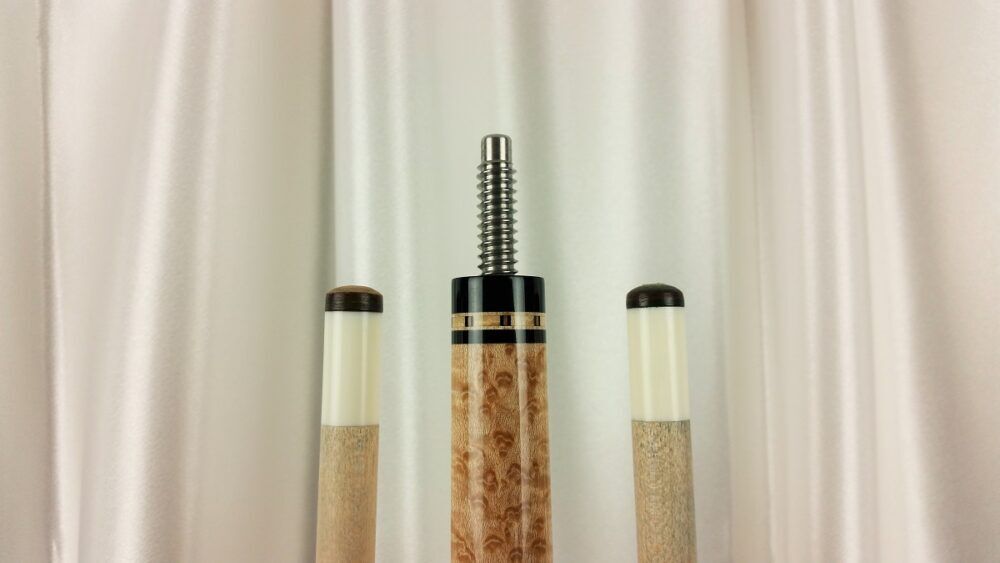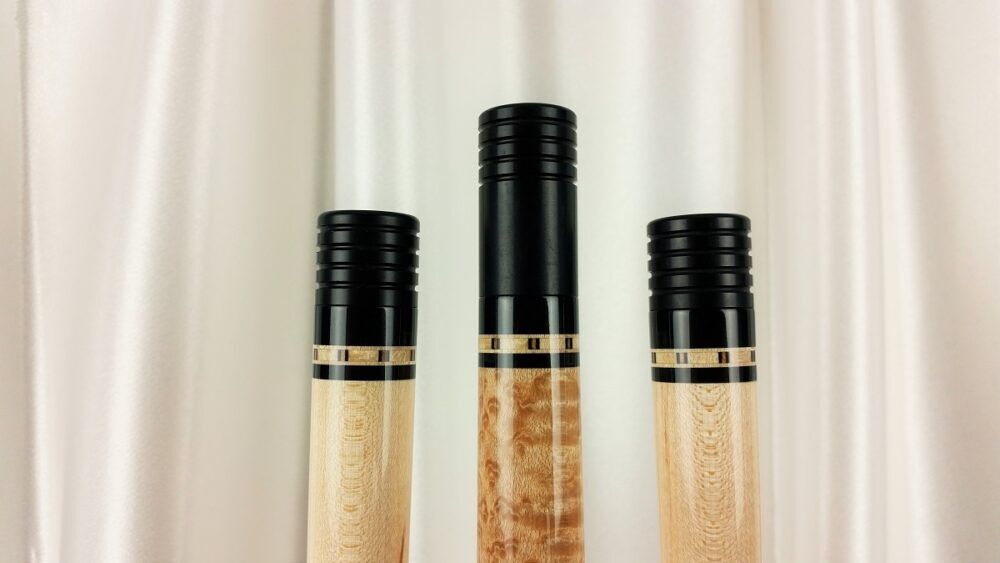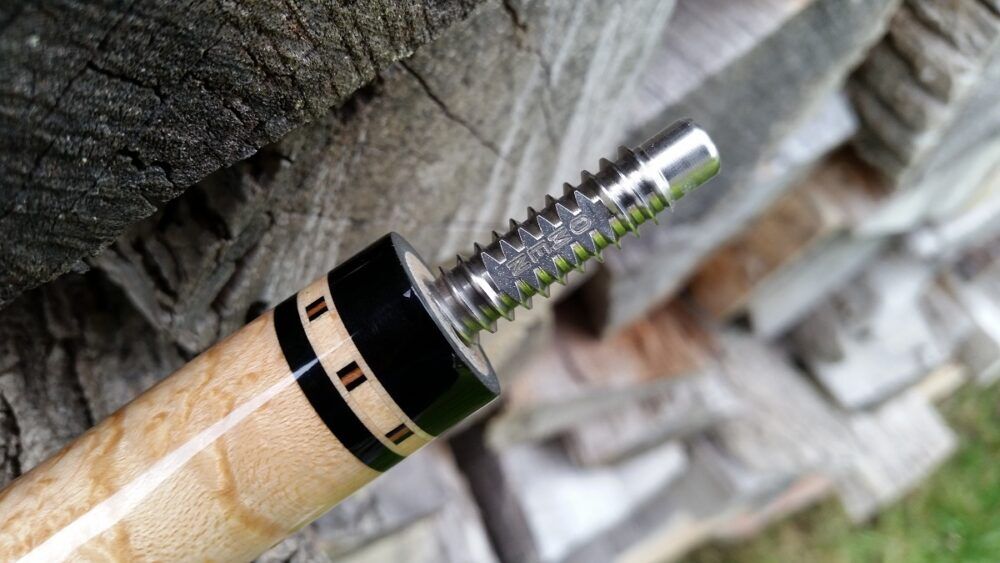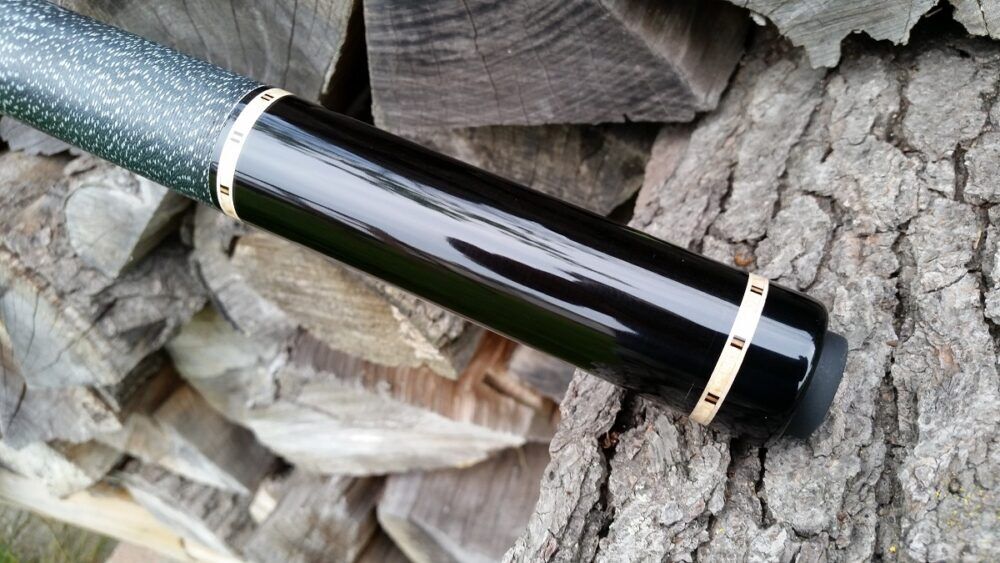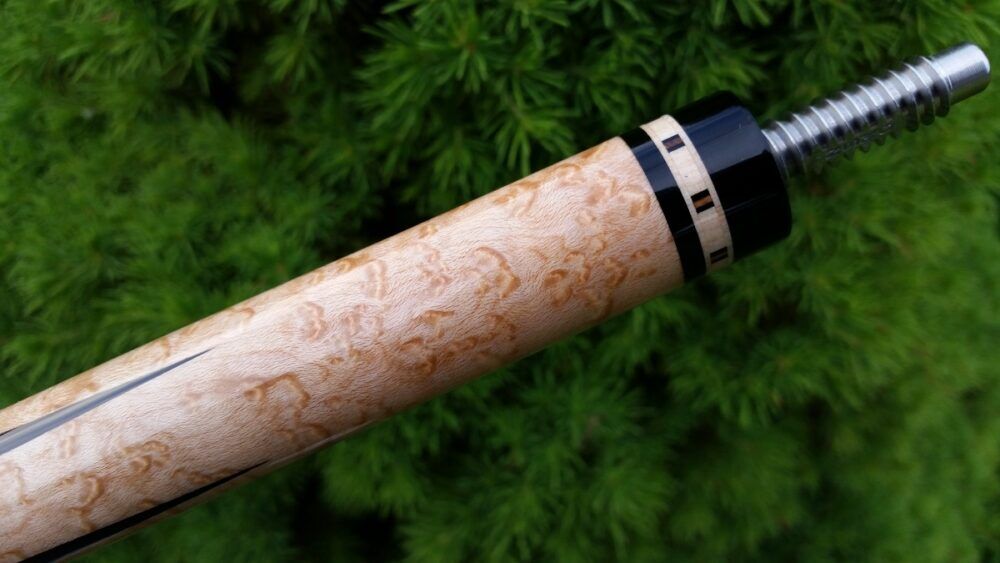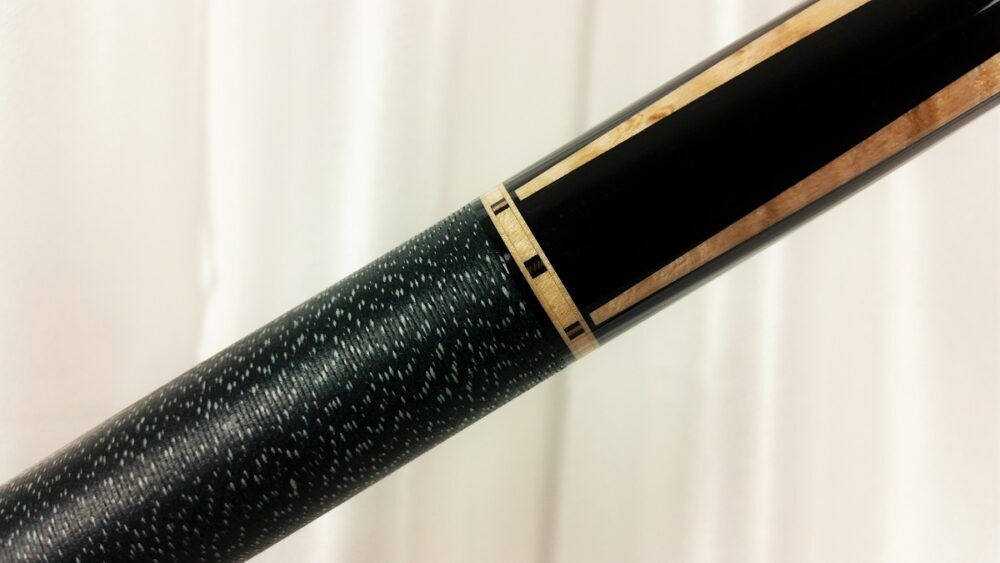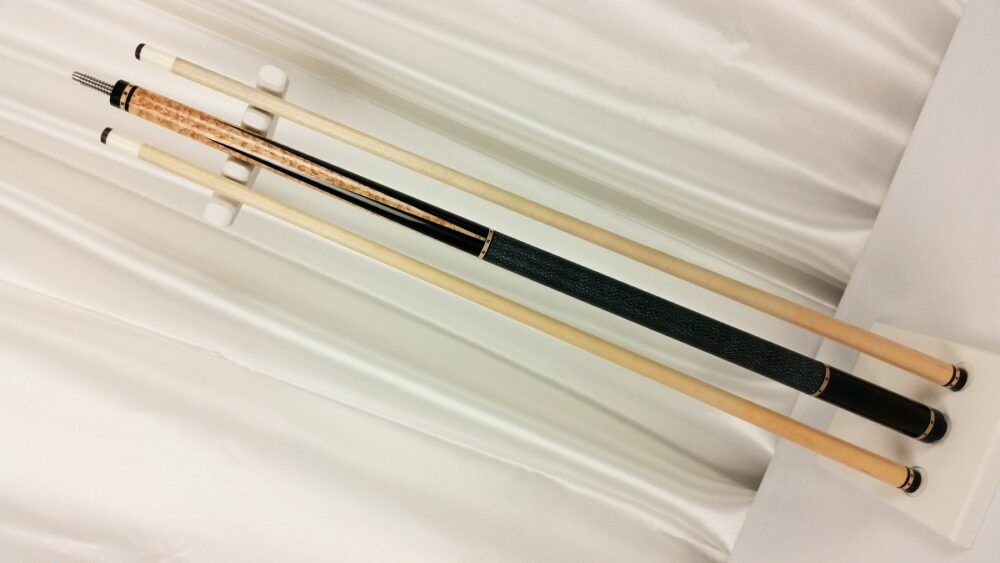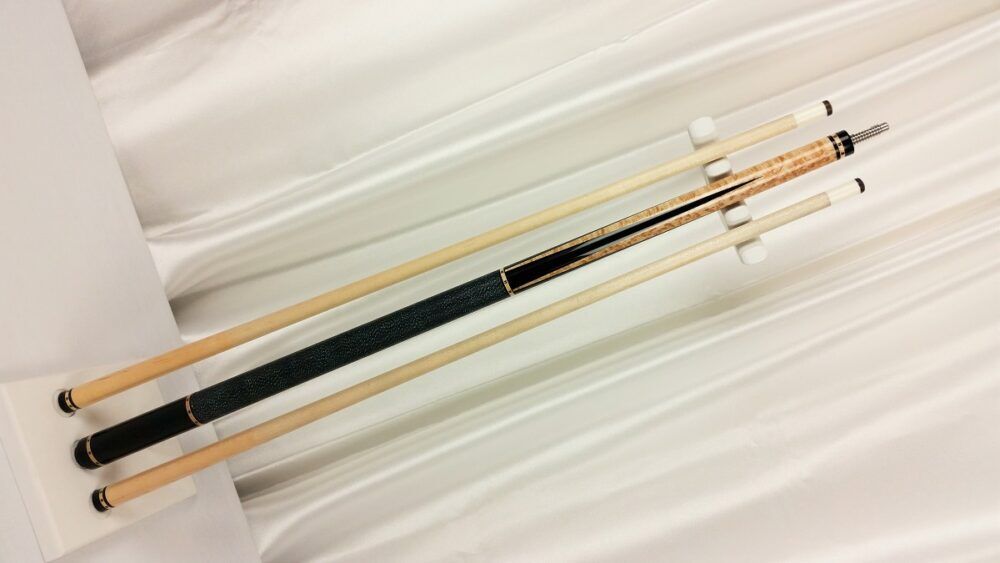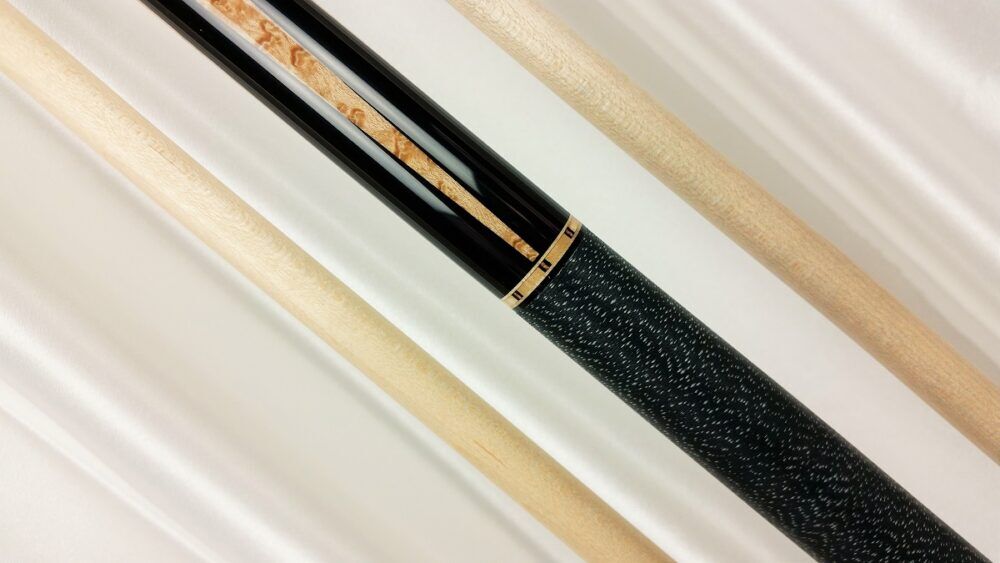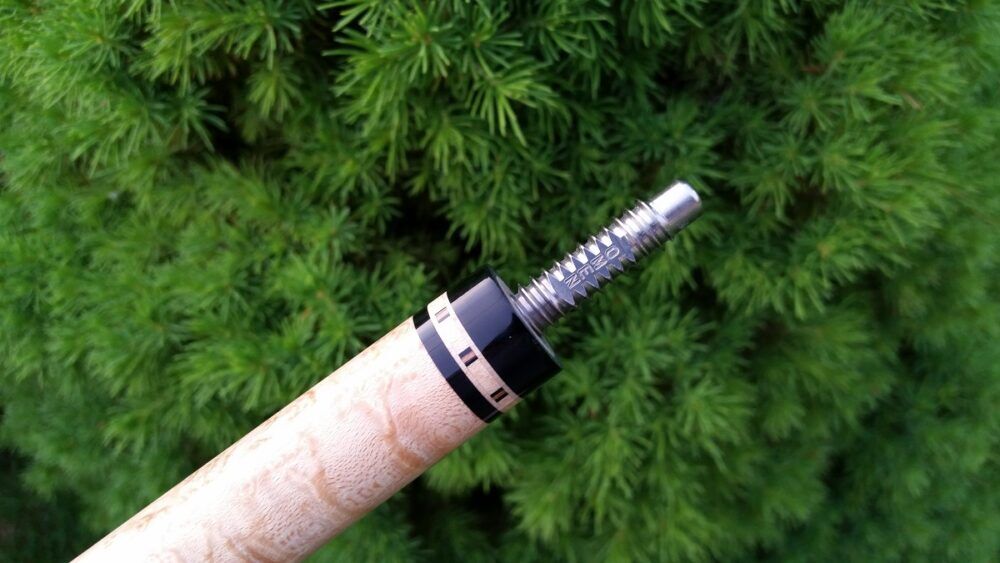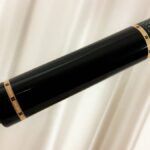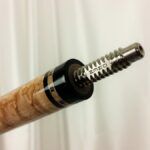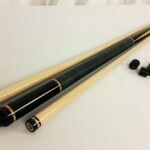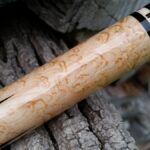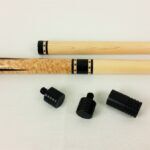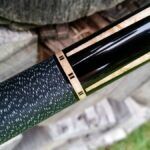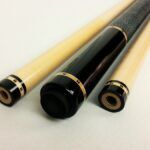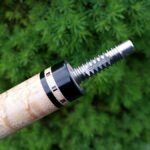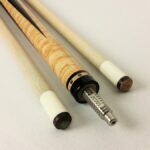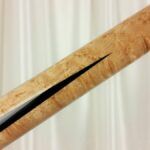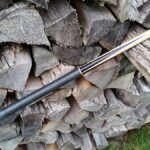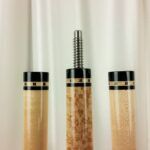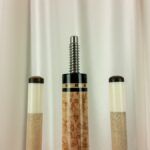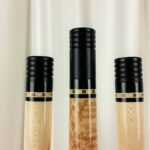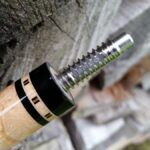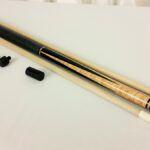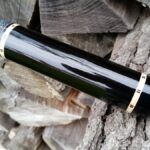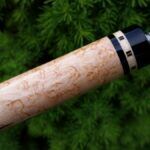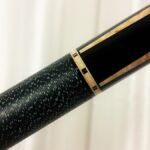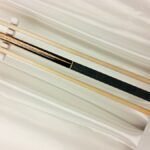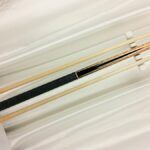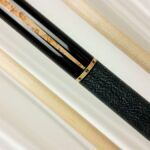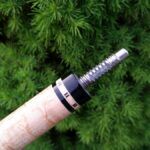 Omen Cue
Sold
A very fine looking player from Pete Ohman. The Birdseye in the nose of this cue is some of the finest we have ever seen. The Ebony is jet black and the the rings are in all the positions. Both shafts have natural ferrules and the wrap looks as good as new. Up close Pete's cues always look amazing. Points are always sharp, his ring work is superb, and his shafts never disappoint. Omen Custom Cues are definitely some of the best playing cues made today.
"The Omen arrived yesterday in excellent condition. Great packing job. Very sweet stick. Thanks." Phil / Broomall, Pennsylvania
Description
Condition: Excellent
Weight: 19.3 oz.
Length: 58″
Wrap: Linen
Joint: 3/8-11
Material: Phenolic
Diameter: 0.84″
Butt: 29″ / 15.4 oz.
Balance: 19-1/4″
Shaft 1: 12.8 mm. / 29″ / 3.9 oz.
Shaft 2: 12.8 mm. / 29″ / 4 oz.