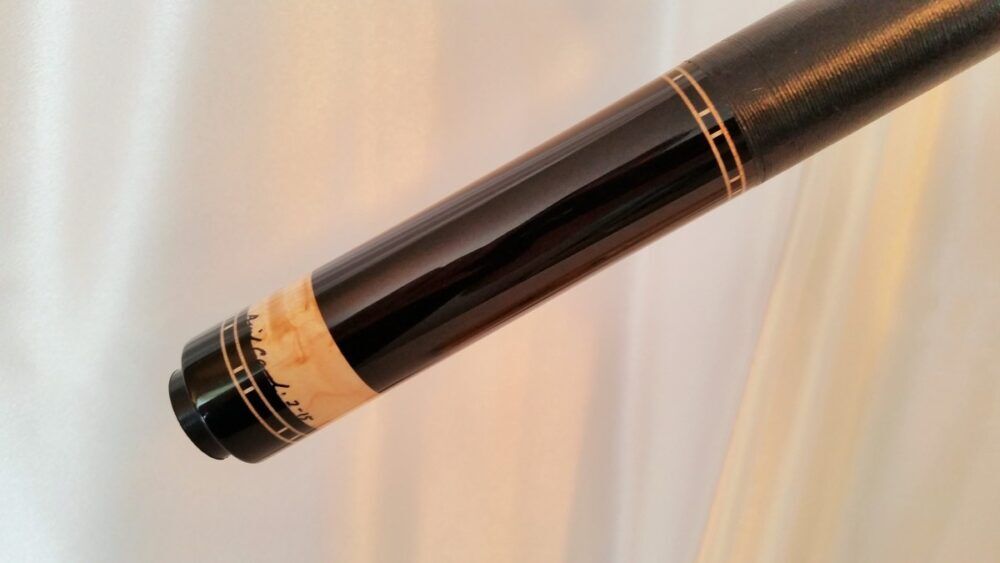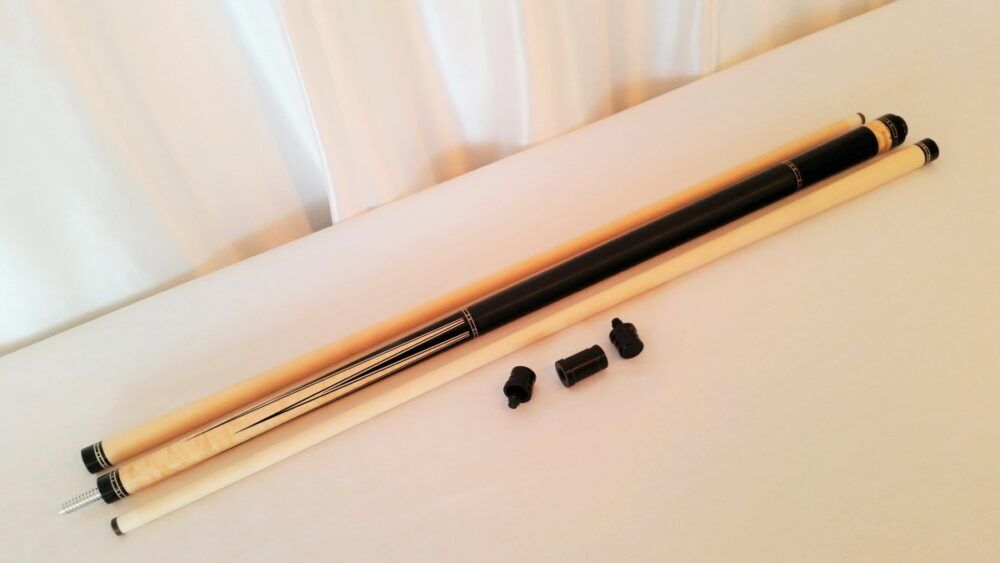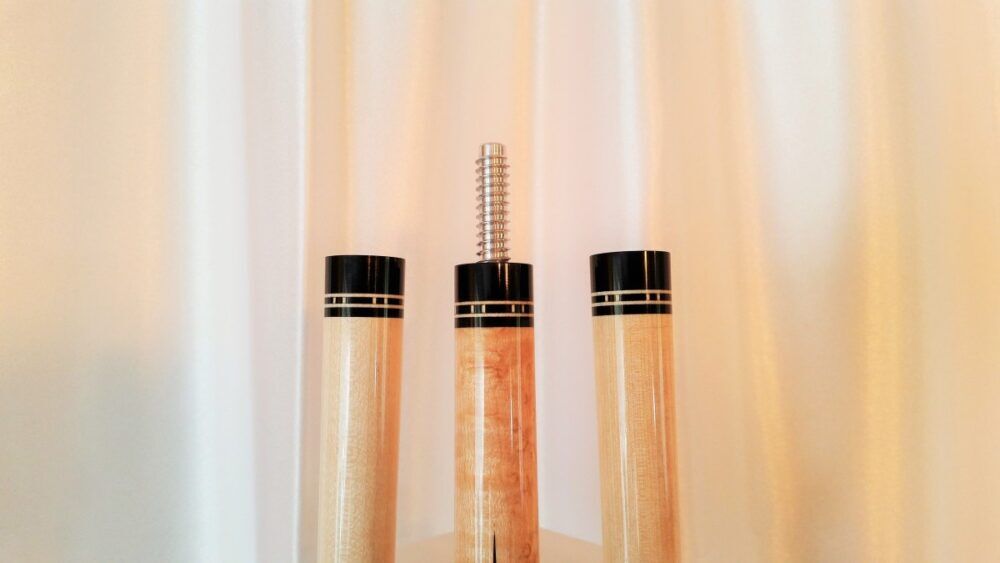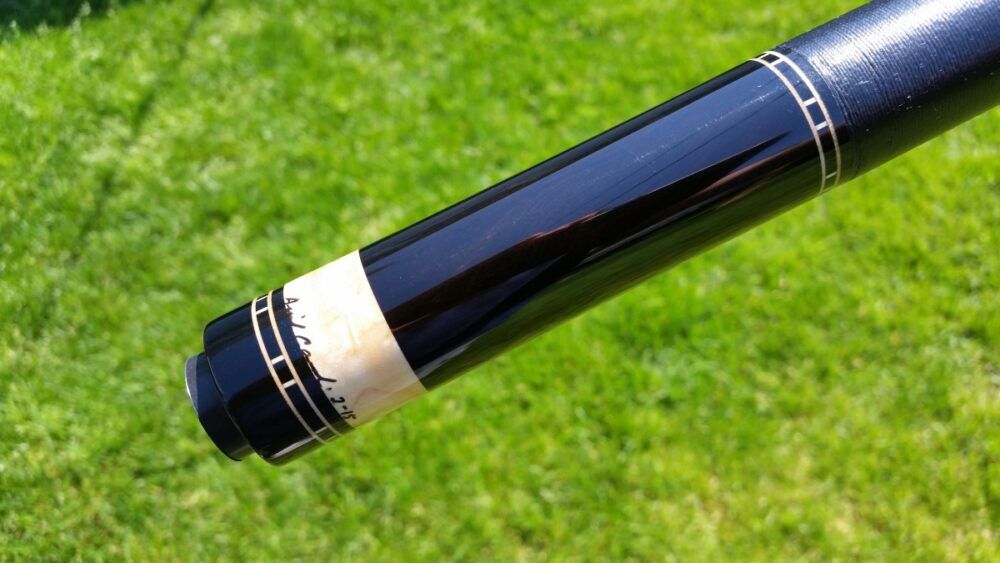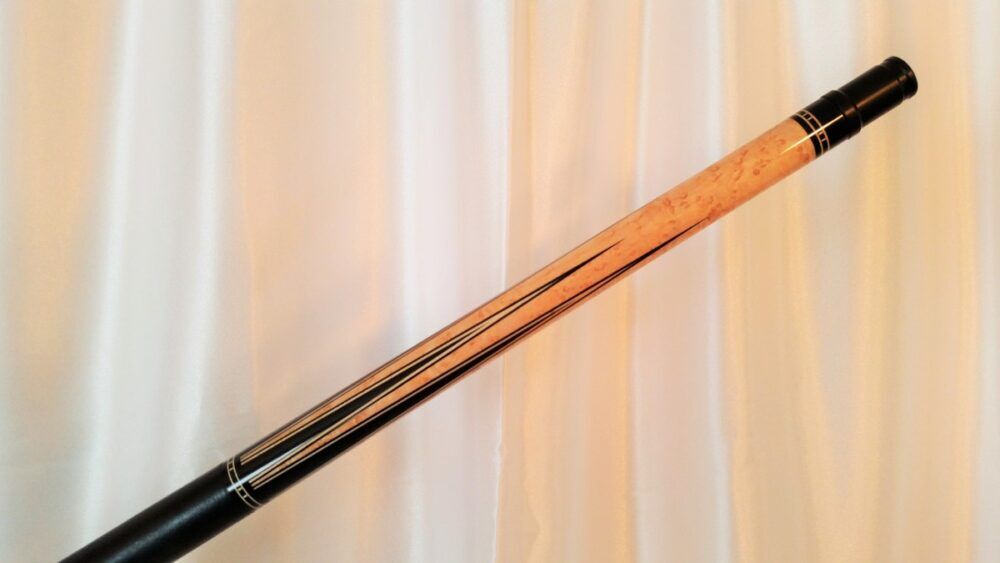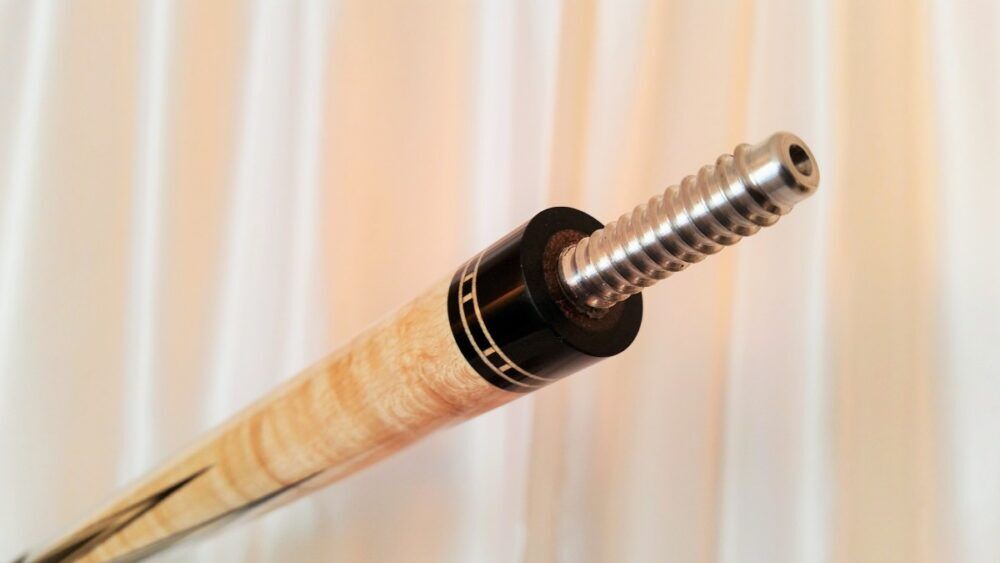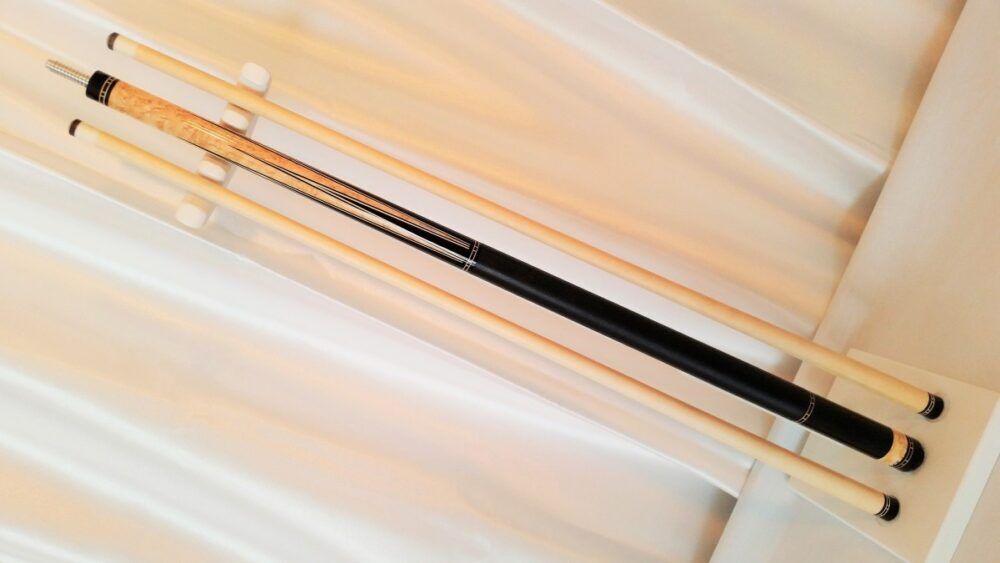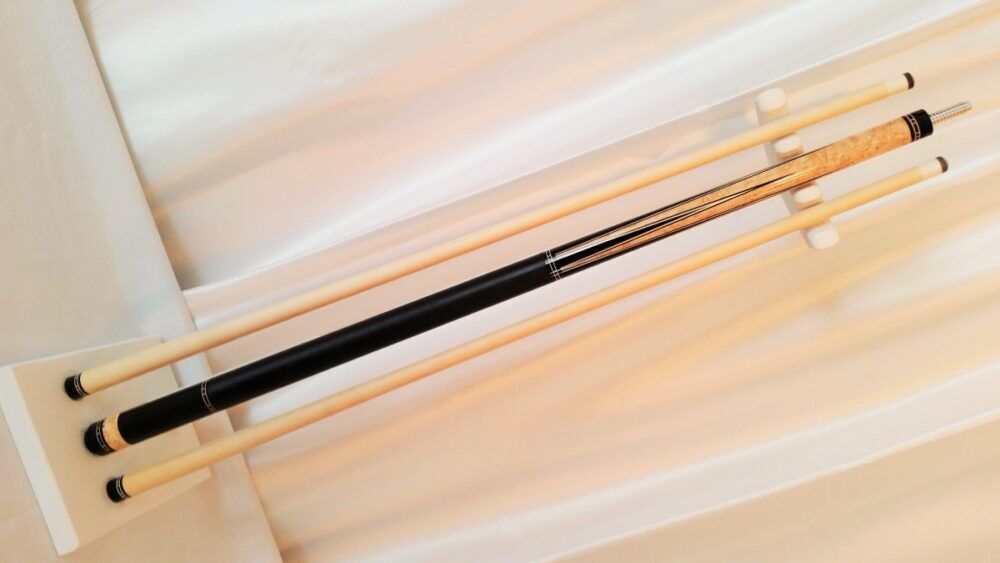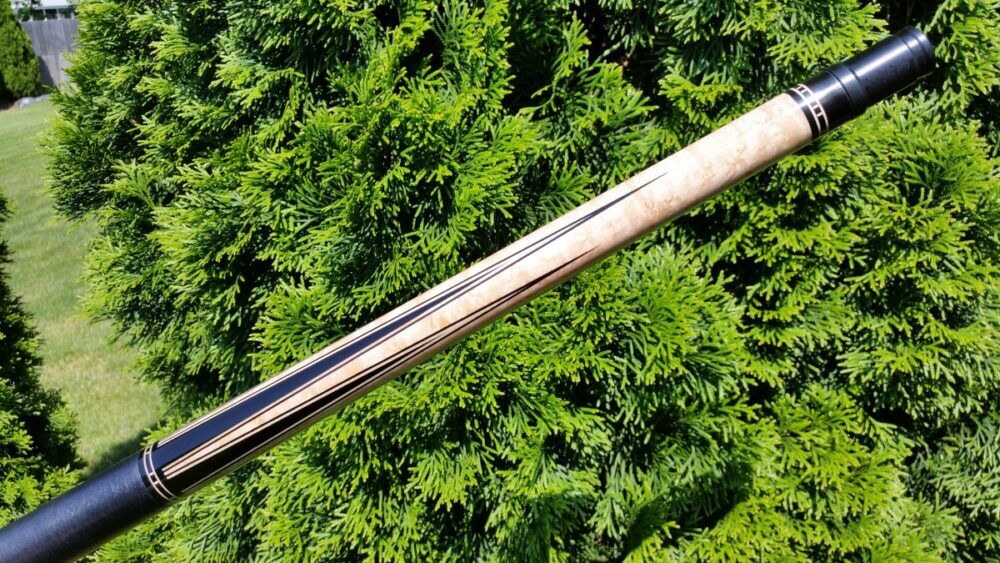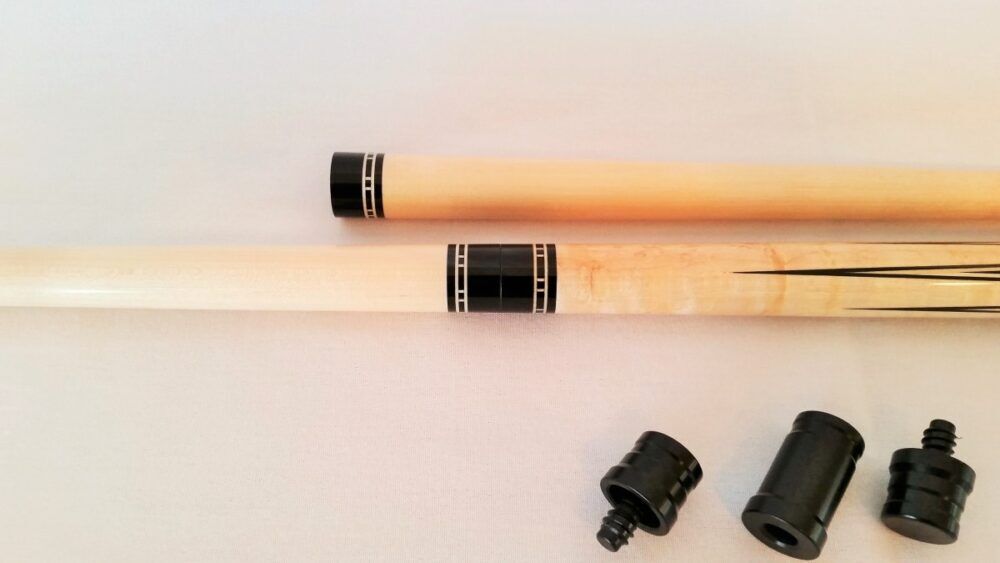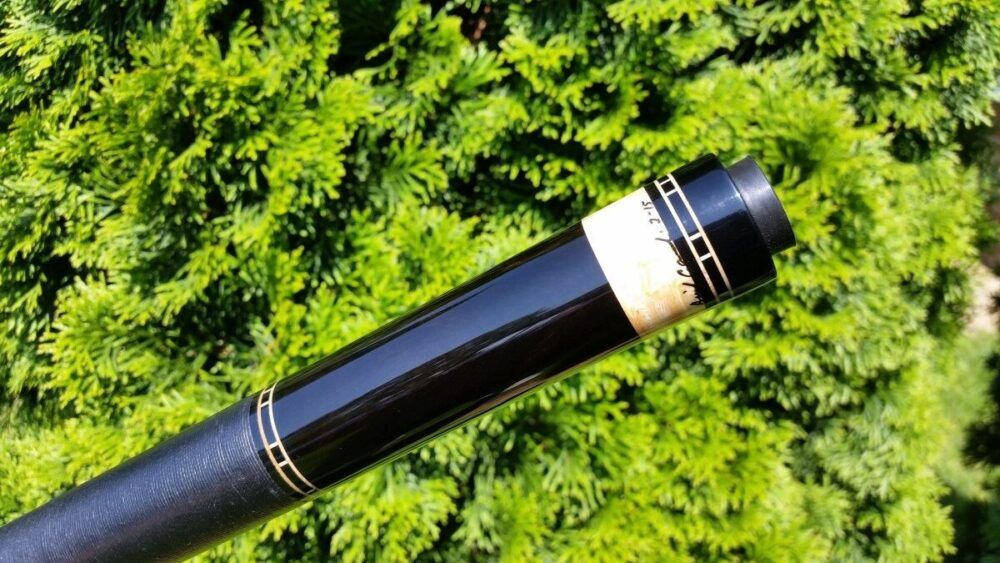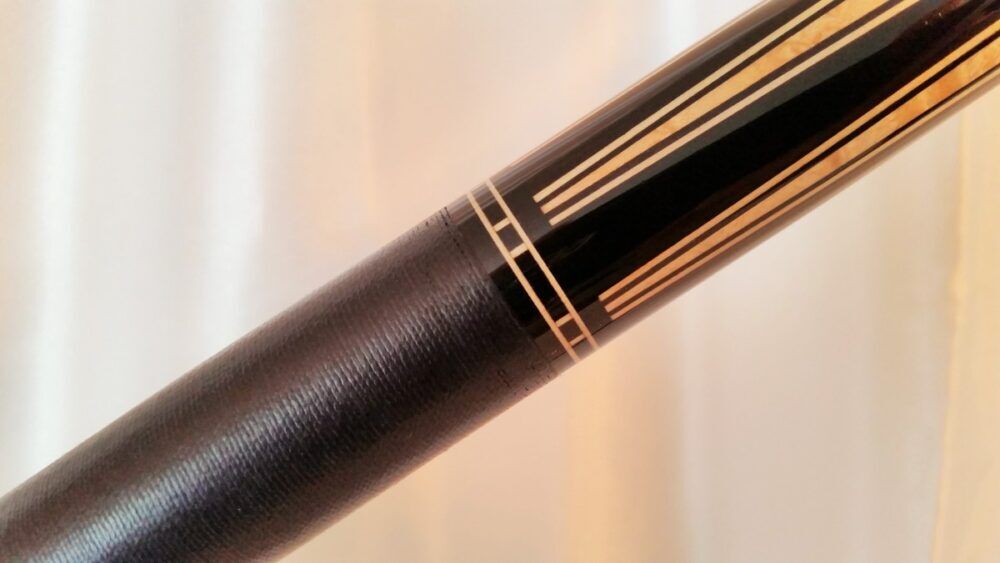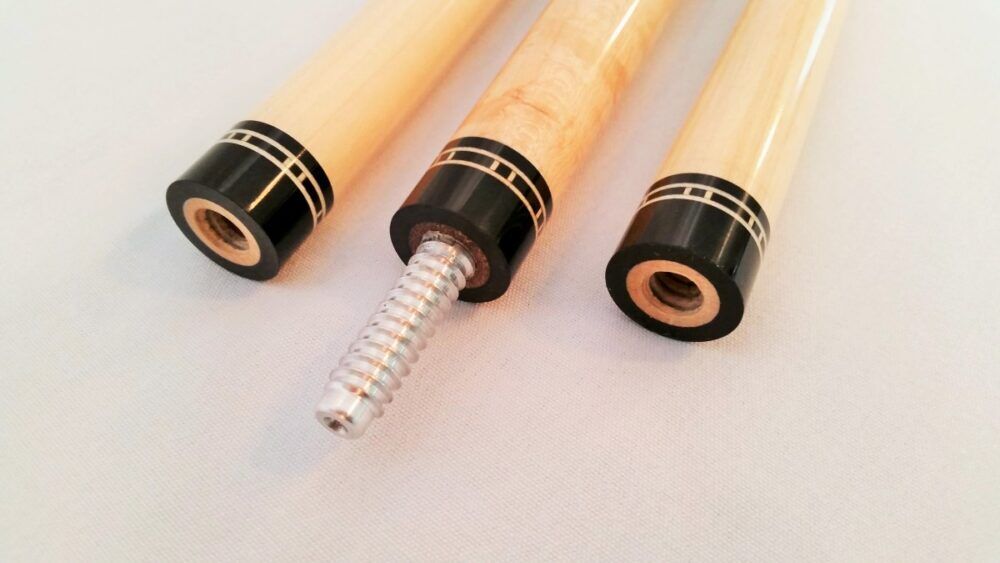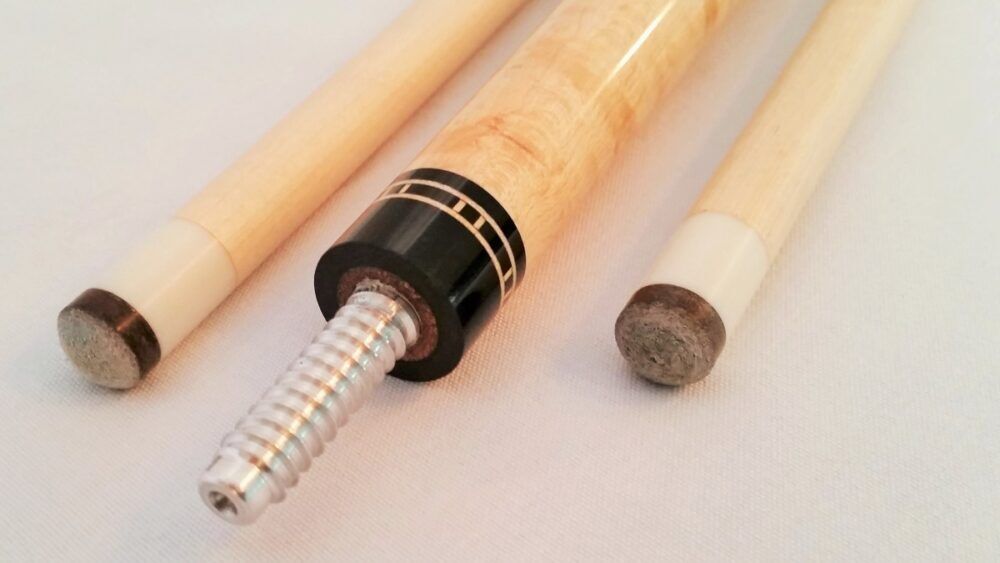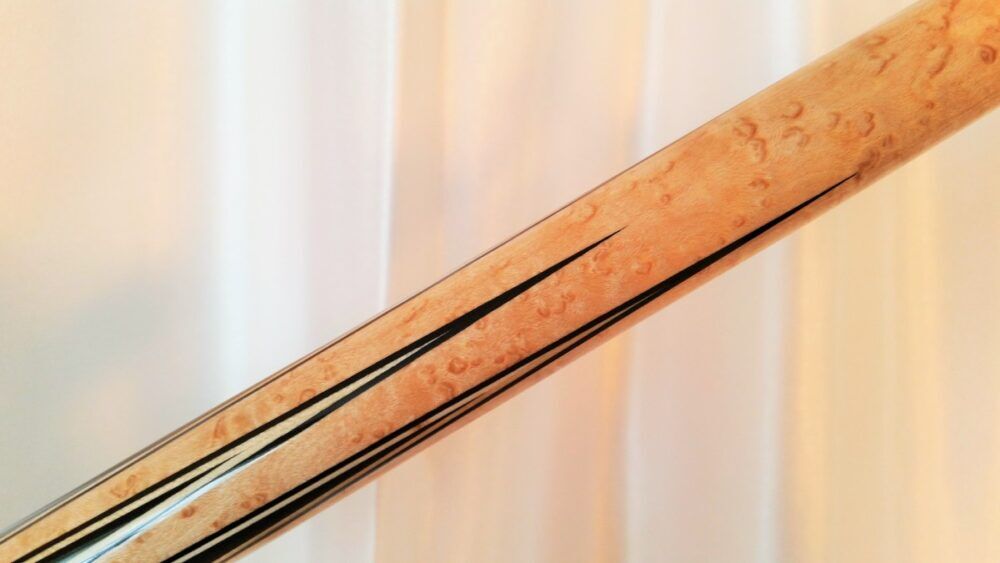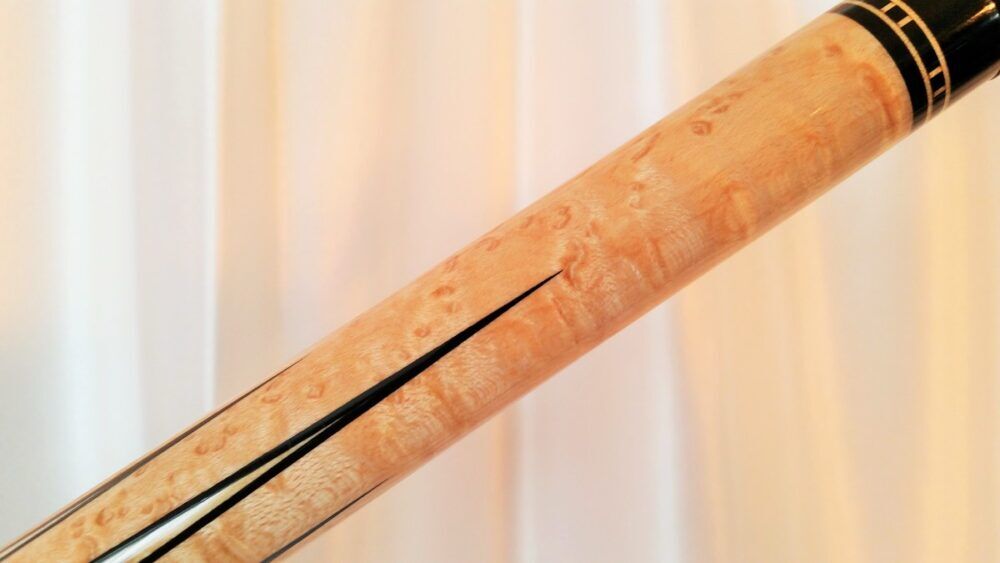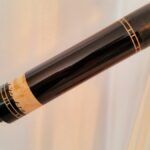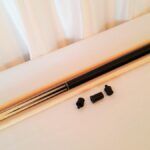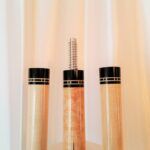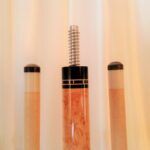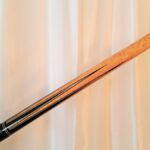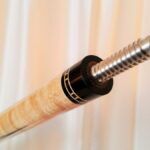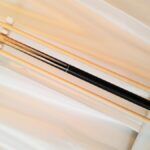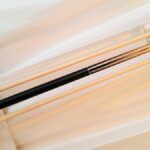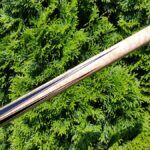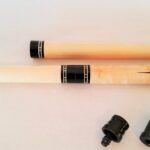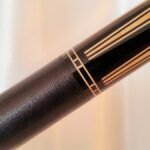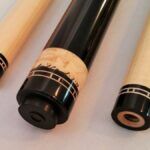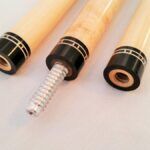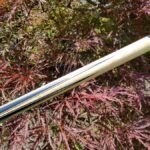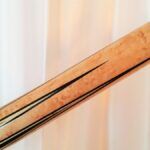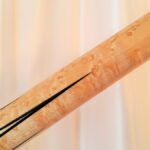 Ariel Carmeli
Sold
Fresh from his shop, a new Ariel Carmeli 2 shaft cue. Definitely a South West style cue. Six points of Ebony, 3 high and 3 low razor sharp, into Birdseye Maple with SW style ring and butt work. We couldn't sell one of Ariel's cues with out mentioning the great hit all of his cues deliver. If you never shot with a Carmeli you will not be disappointed. This is a brand new cue priced below cost.
Description
Condition: New
Wrap: Linen
Weight: 19.4 oz.
Butt: 15.5 oz.
Length: 58″
Balance: 18-1/2″
Joint Pin: 3/8-10
Diameter: 0.845″
Shaft 1: 13 mm. / 29″ / 4.0 oz.
Shaft 2: 12.9 mm. / 29″ / 3.8 oz.